FEC Railroad Drawbridge Temporary Change to Operating Schedule

St. Lucie County - Members of the Board of Directors of The Marine Industries Association of the Treasure Coast were informed this afternoon by representatives of Brightline that they are planning for the closure of the St. Lucie River FEC Railroad drawbridge (Bridge 7.4) starting at 6:00am on Monday, May 1st for 21 days in order to rehabilitate the bascule span.
Prior to the full time navigational closure on the 1st, there will be night time closures to vessel traffic starting on April 19th where the FEC Railroad drawbridge will be closed from 8:00pm to 6:00am, at which time the bridge will operate normally. Upon reopening of the bridge to vessel traffic there will be an additional period of night time closures for approximately 7 days, or May 22nd to 28th from 8:00pm to 6:00am.
Brightline has stated that they will seek approval from the US Coast Guard (as per the 33 CFR Part 117.35), and that they anticipate a written reply to their request within 10 days. MIATC has requested notification from Brightline once the reply from the USCG is received.
According to the Brightline Representatives, the significant nature of the bascule rehabilitation will not allow any other option other than closure of the span, and they have assured us that their contractor will work 24 hours a day in order to complete the work within the scheduled closure period. Due to the amount of machining required on all four of the trunnions, which must be done in place, the bascule leaf must be fully removed and placed on falsework which makes the bridge span fully inoperable. This is contrary to the repair that was recently completed work completed on the Loxahatchee railroad drawbridge in Jupiter where the bascule leaf was replaced with a new structure allowing the removal of the structure by crane twice a day to allow marine traffic to pass. Additional work to be completed includes renewal of all mechanical drive machinery and installation of a new control system.
The MIATC encourages all of its members whose businesses may be affected to begin making preparations for the closure period, and pledges that it will continue to monitor the preparations for the rehabilitation project and provide any further information that may become available.
Brightline will also begin a public communication and outreach program to include engagement of stakeholders, including emergency responders, as well as signage and electronic message boards, social media updates, and text-based alert systems.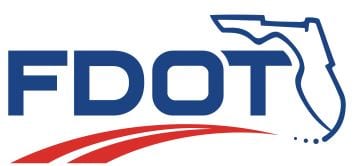 To view Traffic Report for February 3 through February 10
Can You Make a Claim Against the Driver When You're a Passenger in Their Car?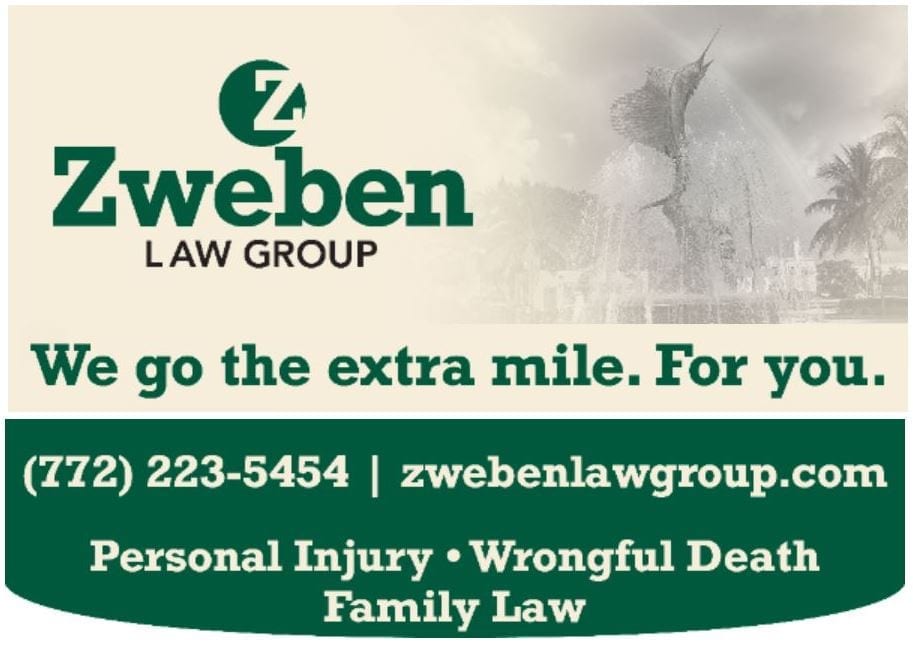 When you're in a car and you're involved in an accident, typically, the driver of the other car is at fault and you can make a claim against that other driver. However, if you're a passenger in a vehicle, and the driver of the car you are in is at fault, then you may wonder if you can submit a claim against them.
If the driver of the vehicle that you're in is not related to you and living in your household, or not on the same insurance policy as your vehicles, you can file a claim against them for their negligent driving. However, if the driver of the vehicle is a relative that lives in your household or is on your insurance policy, typically you cannot submit a claim against them because it is normally excluded on your policy.
So, check your insurance policy, see what the policy language says, and if you're involved in an accident, it's always a good idea to consult with an attorney who can determine whether or not you can file a claim against a driver that was at fault.
If you have any further questions, feel free to give us a call.
Out2News.com LLC. is your Treasure Coast online newspaper, "Who they are, what they do and where they do it"?
Do you have something to say, an event to talk about? An event you would like to have covered. Do it here!
Email your story or request to: rshall@out2news.com
Out2News adheres to full compliance with C.O.P.P.A. (Children's Online Privacy Protection Act of 1998)
"YOUR" Treasure Coast Newspaper & Photo Journal
Copyright © 2022 Out2News.com LLC. All Rights Reserved.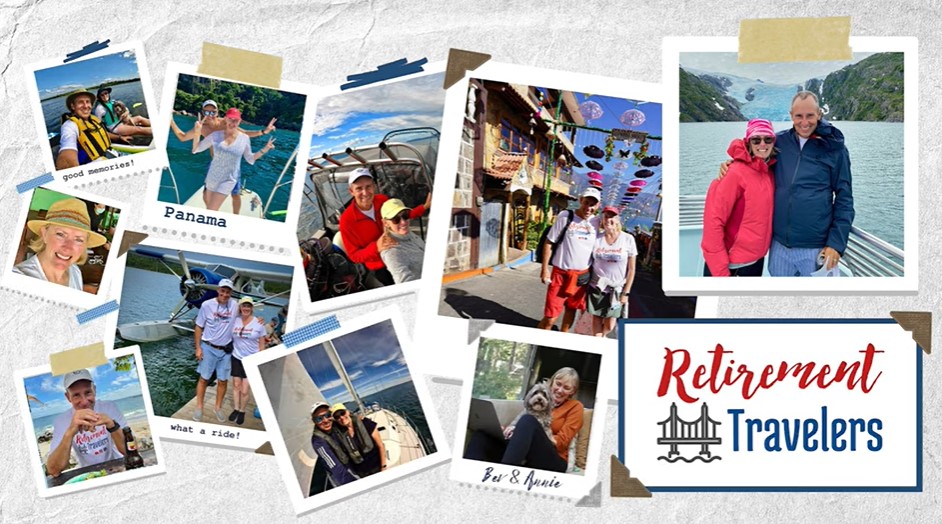 Martin Metropolitan Planning Organization and the Senior Resource Association Honored with Awards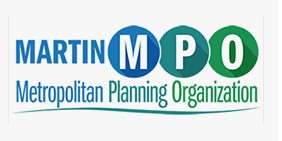 Agencies recognized for exceptional transportation disadvantaged program and services
Stuart – The Florida Commission for the Transportation Disadvantaged recently recognized the Martin Metropolitan Planning Organization (MPO) as the 2022 Planning Agency of the Year. This award recognizes the planning agency that has gone beyond their scope to assist transportation disadvantaged citizens in their area. Martin MPO has included transportation disadvantaged planning in its local plans and worked closely with the Senior Resource Association, Martin County's Community Transportation Coordinator, to overcome local transportation barriers and to advocate on behalf of the transportation disadvantaged population.
The Senior Resource Association (SRA) was recognized as the 2022 Urban Community Transportation Coordinator, performing in an outstanding manner as part of the fully coordinated system for the transportation disadvantaged (TD) community. The SRA operates Martin Community Coach which is a door-to-door transportation system for TD-eligible riders. Eligibility is based on age (65 years or older), disability or income. Martin Community Coach accommodates riders who use wheelchairs, walkers, canes, service animals and other mobility aides.
"The awards provide us with another avenue to share information about the important transportation services available in our community," said Beth Beltran, MPO Administrator. In fiscal year 21-22, the Martin Community Coach provided 10,015 trips for TD-eligible riders in the area. However, due to funding, riders were limited to 3 round trips per week. With additional grant funding in place for fiscal year 22-23, Martin Community Coach can now provide unlimited trips for TD-eligible riders, enhancing quality of life and access to critical services.
The Transportation Disadvantaged Program is a coordinated state-wide effort which groups riders together for a shared ride service. Transportation services are available in all 67 Florida counties for those who are eligible and have no access to transportation. Federal, state and local agencies join together to provide necessary transportation to medical appointments, employment, educational and other life sustaining services.
To find out more information about Martin County's TD program, visit www.martincommunitycoach.com, email martincc@sramail.org with your questions or call 772-469-2063.
Understanding The Flashing Yellow Arrow
How To Handle The Other Persons Insurance Company After a Car Accident
Out2News Destination of the Month New York City
New York, often called New York City (NYC), is the most populous city in the United States. With a 2020 population of 8,804,190 distributed over 300.46 square miles (778.2 km2), New York City is also the most densely populated major city in the United States. Located at the southern tip of New York State, the city is based in the Eastern Time Zone and constitutes the geographical and demographic center of both the Northeast megalopolis and the New York metropolitan area, the largest metropolitan area in the world by urban landmass. With over 20.1 million people in its metropolitan statistical area and 23.5 million in its combined statistical area as of 2020, New York is one of the world's most populous megacities, and over 58 million people live within 250 miles of the city. New York City is a global cultural, financial, and media center with a significant influence on commerce, health care and life sciences, entertainment, research, technology, education, politics, tourism, dining, art, fashion, and sports. New York is the most photographed city in the world. Home to the headquarters of the United Nations, New York is an important center for international diplomacy,an established safe haven for global investors, and is sometimes described as the capital of the world.
Situated on one of the world's largest natural harbors, with water covering 36.4% of its surface area, New York City comprises five boroughs, each of which is coextensive with a respective county of the state of New York. The five boroughs—Brooklyn (Kings County), Queens (Queens County), Manhattan (New York County), the Bronx (Bronx County), and Staten Island (Richmond County)—were created when local governments were consolidated into a single municipal entity in 1898. The city and its metropolitan area constitute the premier gateway for legal immigration to the United States. As many as 800 languages are spoken in New York,making it the most linguistically diverse city in the world. New York is home to more than 3.2 million residents born outside the United States, the largest foreign-born population of any city in the world as of 2016. As of 2018, the New York metropolitan area is estimated to produce a gross metropolitan product (GMP) of nearly $1.8 trillion, ranking it first in the United States. If the New York metropolitan area were a sovereign state, it would have the eighth-largest economy in the world. New York is home to the highest number of billionaires of any city in the world.
New York City is situated in the northeastern United States, in southeastern New York State, approximately halfway between Washington, D.C. and Boston. The location at the mouth of the Hudson River, which feeds into a naturally sheltered harbor and then into the Atlantic Ocean, has helped the city grow in significance as a trading port. Most of New York City is built on the three islands of Long Island, Manhattan, and Staten Island.
U.S. News analyzed 150 metro areas in the United States to find the best places to live based on quality of life and the job market in each metro area, as well as the value of living there and people's desire to live there.
New York City houses people from all walks of life. More than one-third of New Yorkers are foreign-born, making the metro area a genuine melting pot of cultures. Moreover, New York City is home to the largest Jewish population outside of Israel and one of the largest Puerto Rican populations in the continental U.S. New York City is also home to a flourishing LGBTQ community; the annual Pride celebration welcomes a few million attendees each year.
Can I Make a Claim If I'm Involved in a Hit & Run?
Article & Photo by: Tawnya Sessions
Traveling and vacations are fun for the whole family, even your pets.
Pet Friendly Hotels
Before you book your vacation, make sure your preferred hotel allows pets. Most pet friendly hotels state that they allow pets on their websites. If you are not sure, call the hotel before reserving your room to make sure they allow dogs and cats.
Feed Your Pet at Least Two Hours Before Traveling
Whether you are traveling by car, plane or train, lessen the likelihood of motion sickness by feeding your pet at least two hours before you plan to leave for your trip. You should also make sure your pet uses the bathroom before traveling to prevent accidents.
Use Approved Pet Carriers
If you are driving to your destination, make sure your pet is secured in a standard, hard-sided pet carrier and that the pet carrier is secured by a seat belt. If you are flying or traveling by train, purchase a pet carrier that is USDA approved.
Schedule a Wellness Examination with our Veterinarian
If you are uncertain as to whether your pet is healthy enough to fly, go ahead and schedule a checkup with your veterinarian. At the time of your examination, they can administer any extra vaccinations, like kennel cough and Lyme disease, and they can microchip your pet.
Consider Pet Boarding
Sometimes, you are not able to travel with your pet. In these instances, the safest thing you can do is to schedule pet boarding. You can bring your pet's favorite food, toys and bedding to make your pet feel more comfortable.