Hammock Creek Golf Club Host Palm City Chamber of Commerce 26th Annual Golf Tournament
Palm City - On Saturday, May 1, 2021 Hammock Creek Golf Club hosted the Palm City Chamber of  Commerce 26th Annual Golf Tournament. 
Corey Hamelin with Hammock Creek Golf Club welcomed all golfers and guests to the tournament while a healthy breakfast was served buffet style and golfers were able to load up on energy for their day of golfing! The event started with the shotgun at 9:00 am. 
It was a beautiful day for the event and the golfers were very excited to be out and about!  The presenting sponsor for the golf tournament was O'Donnell Impact Windows & Storm Protection.
The winning team of the 26th Annual Golf Tournament was as follows: Peter Sicoli, Stephen Ngo, Ronnie DeChambeau and Josh Young.
The Hammock Creek Golf Club is located at 2400 SW. Golden Bear Way in Palm City.
Out2News.com LLC. is a photo journal featuring people, "Who they are, what they do and where they do it".
Do you have something to say, an event to talk about? An event you would like to have covered? Do it here!
Email your story or request to: rshall@out2news.com
Out2News adheres to full compliance with C.O.P.P.A. (Children's Online Privacy Protection Act of 1998)
"YOUR" Treasure Coast Newspaper & Photo Journal
Hope Lives Foundation, 3rd Annual Battle of the Bags
Steve and Jacob Emrich, 3rd Pl.; Josh Alford and Tyler Wilder, 2nd Pl.; and, Lori Dool and Ricky Montez, 1st Pl.
Article and Photos by MaryAnn Ketcham
With more teams in play than ever before, Hope Lives Foundation's Battle of the Bags Cornhole Tournament brought competitors from all over the community to the Barn at Oleander in Fort Pierce. The gathering of over 55 teams, inside the rustic barn and outside on the oak-laden grounds, the corny-themed teams enjoyed the family-friendly tone of the event.
The well-organized tournament, run by St. Pete Cornhole, progressed throughout the day, culminating with the ultimate matching of wits between Team T' Baggers and Team Growl Crawlers, with the T' Baggers Lori Dool and Ricky Montez winning bragging rights to 1st place. The Growl Crawlers' Josh Alford and Tyler Wilder secured the 2nd place spot while the Team Treasure Coast Cornhole's father /son duo Steve and Jacob Emrich snagged the 3rd place spot.
However, the ultimate winners are the children. Thanks to Hope Lives Foundation's mission to support and strengthen community organizations serving children and families on the Treasure Coast and Okeechobee County.
Sponsors Bonner Mobile Bar, the Barn at Oleander, Synergy School of Tomorrow, Children's Services Council of St. Lucie County, Boys & Girls Clubs of St. Lucie County, UBU Brands, the Rusty Putter, the accounting firm of DiBartolomeo, McBee, Hartley & Barnes, and the myriad of local family participants, helped ensure that the Foundation not only raised necessary funding but raised critical awareness about its mission.
Participant Bob Pierson said, "This was a lot of fun. We'll definitely be back next year!"
"It was great seeing our community come together," said Executive Director Chris Robertson. "Let's all continue to work together to make the Treasure Coast a safe place for our kids."
Be on the lookout. Hope Lives Foundation is planning to organize a Putt-Putt Tournament, another fun for the entire family event!
For more information or to donate, please visit www.HLives.org
In Photo :CJ Robertson and Sean Boyle
In Photo: Amy Galante, Dr. James Vopal and Angel Robertson
In photo: Jamie Caldwell, UBU Brands
In Photo: Richard Perlbag, First Out
In Photo: Bryan Wright and Rick Meltzer
In Photo: Rick Del Toro and Joe Lowry Jr
In Photo: Team BGC of SLC
In Photo: Jim Hartley and friends
In Photo: PSL PAL- Jerry DeJean, Sierra Ramirez, Dave, Vicki and Steve Hentz
Four American Femail Referees Will Break New Ground When They Work First Round Matches in Men's ConCACAF World Cup Qualifying
Somewhere deep in the bowels of Exploria Stadium on March 25 in Orlando, Florida, Kathryn Nesbitt will sit silently in the referee locker room. She'll hold the same, small card that she has read for the last 10 years before every match she has worked.
Meanwhile, elsewhere in the stadium, members of the Canada and Bermuda Men's National Teams will be making their final preparations for their crucial First Round Concacaf World Cup Qualifier.
Just before 8 p.m. Eastern Time, in the final moments of solitary reflection, Nesbitt will study the simple statements on that card, though she already knows them by heart.
"Confidence. Wait and see what happens. Have fun."
While she is no stranger to refereeing games at the highest levels, Nesbitt will record yet another first when she steps onto the pitch as the first female assistant referee to officiate a Men's Concacaf World Cup Qualifying match.
Previously, Nesbitt was the first woman to referee a championship match in professional men's sports in North America when she took the field as an assistant referee in the MLS Cup Final last year. She also recorded a first as part of the crew that officiated the MLS is Back Final and was later named MLS Assistant Referee of the Year for all her work in 2020. This year, Nesbitt was the first woman to officiate a Concacaf League Final.
"What was really neat about last year was that I got to experience some moments I didn't expect to have," Nesbitt said.
Like most everyone, life was put on pause for Nesbitt in March 2020. After working a few women's tournaments, Nesbitt found herself in a sporting void while the COVID-19 pandemic took front and center. The break allowed her to take a much-needed rest following 2019, a year in which she worked five matches at the 2019 FIFA Women's World Cup, including the Round of 16 match between Sweden and Canada and the Third-Place Match between England and Sweden.
In July 2020, Major League Soccer returned to play with its MLS bubble and the MLS is Back tournament. Nesbitt received the call that she would be part of the officiating team assigned to the bubble.
"One of the games we had in the Orlando bubble kicked off at nine in the morning," Nesbitt said. "I think I was 14 the last time I had a game at 9 a.m. on a Saturday. There was an Orlando rain shower and we had to delay the game for like two hours, but I went back out and made two really quick, good decisions after the restart. That was really cool for me because it was my third game back after being quarantined for so long that I was like 'wow, I'm really glad that I have my confidence back already.'"
Nesbitt is naturally a confident person, and it shows in her work. While she is paving a path for other young referees with her collections of firsts, she is not alone in this current moment of women officiating elite games. Assistant referees Jennifer Garner and Brooke Mayo will also head to Florida this month to officiate World Cup Qualifiers along with referee Tori Penso, who has a first of her own.
On Sept. 23, 2020, Penso became the first woman in 20 years to be the lead referee of a Major League Soccer match when she was in the middle for the D.C. United-Nashville SC clash.
She followed in the footsteps of the legendary Sandy Hunt, who last called an MLS game in August of 2000. Additionally, Nancy Lay also refereed MLS games that year. Both are women Penso has looked to for guidance in her own referee journey.
"There's not a lot of us. It's a tight-knit community," Penso said. "I would say we probably have higher expectations [for other women] than the guys. But we are pushing each other constantly and celebrating each other's successes because each one of our successes is really all of our success."
Stuart Surf Tide Chart Tables
Honor Flight, Pull! For Our Veterans Sporting Clay Tournament 2021
Article by: MaryAnn Ketcham
Take your best shot! Join the excitement and thrill of a Sporting Clay Tournament supporting Southeast Honor Flight and POW-MIA-OREE (Prisoner of War-Missing in Action-Outdoor Remembrance Educational Events.)
Save the Date, Saturday, Feb. 27th, and aim for the South Florida Shooting Club located at 500 SW Long Drive in Palm City, beginning at 8 am. Admission includes a BBQ lunch, raffles, and an awards ceremony.
Sponsored by prominent St. Lucie County dermatologist and philanthropist Dr. Shamsher Singh, who recently presented a $10,000 check to the organization, the event honors the memory of Vietnam Veteran John Knox Bailey.
Bailey, the husband of Fort Pierce Mayor Linda Hudson, served in the U.S. Navy, working as part of the 'Brown Water' Navy that patrolled the waterways inside Vietnam. Honorably discharged in 1966 with a ranking of Seaman Apprentice E-2, the South Carolina native moved to the Treasure Coast.
"He rarely spoke of his military service," said Hudson. "But he credited his service as the basis for his many successes in life."
Like many other young Vietnam Veterans, Bailey returned home to a seemingly ungrateful populace and tended to keep his experiences to himself.
He retired from the US Postal Service in 2003 and was an avid fan of clay shooting.
Sadly, Bailey did not have the opportunity to experience an Honor Flight for which he qualified and where he would have received the heroes welcome he so vastly deserved.
Southeast Honor Flight is a 100% volunteer organization that currently flies Veterans from WWII, the Korean, and Vietnam Wars to Washington, D.C. to visit the memorials dedicated to their service and sacrifice.
Funds raised ensure that local Veterans from St. Lucie, Martin, Palm Beach, Indian River, and Palm Beach Counties fly entirely free of charge.
Paired with a volunteer guardian, each Veteran can rest assured that someone is there to assist them throughout the day-long journey. The pairing is mutually gratifying for the guardian, who learns a bit of history through the Veteran's stories, and has the opportunity to establish a deep-seated friendship.
The POW-MIA-OREE component helps ensure that "No Soldier Will Ever Be Forgotten." Each year, this nonprofit organization live reads the names of Veterans interred in National Cemeteries. Custom Challenge Coins, later placed on the headstones, serve as keepsakes for the families.
Help honor our Nation's Veterans, present and past, with a sponsorship. Or, grab some fellow enthusiasts and sign-up for this unforgettable event.
Please visit, HonorFlightSELF.org for additional information.
Check out the Newest Derecktor Ft. Pierce Site video!
Under Armour Junior Tour Coming 2021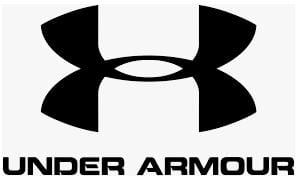 Great News! Palm Beach and Martin Counties have been selected as a potential site for The Junior Tour powered by Under Armour beginning in the Spring of 2021.
There are two seasons per year, March-April and September-October consisting of 6 events each.
The League registration fee covers the following items per player:
• Entry into ALL 6 league, 9 hole matches
• Under Armour Junior Tour Polo Shirt
• Opportunity to earn points from each match to qualify for State & National Tournaments
• Opportunity to be the League Champion from each division and earn FREE entry into the National Tournament.
For more information, please visit https://www.uagolftour.com/ Interested? Please take a moment to fill out this survey.
Out2News.com LLC. is a photo journal featuring people, "Who they are, what they do and where they do it".
Do you have something to say, an event to talk about? An event you would like to have covered? Do it here!
Email your story or request to: rshall@out2news.com
Out2News adheres to full compliance with C.O.P.P.A. (Children's Online Privacy Protection Act of 1998)
"YOUR" Treasure Coast Newspaper & Photo Journal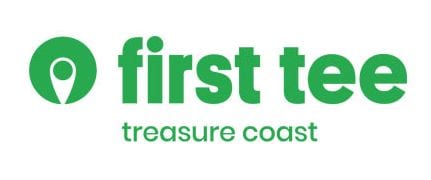 Sit Less, Swing Better Restore the Rhythm
Article by: Judy Alverez - First Tee
Is your swing feeling stiff? Are you sitting for several hours a day? Your shoulders could be part of the problem. The anatomical term for your shoulder blades is "scapulae". Your upper arm bone – the humerus – connects to your scapula. They work together to help you make a full shoulder rotation and swing on plane. This interaction is called "scapulohumeral rhythm".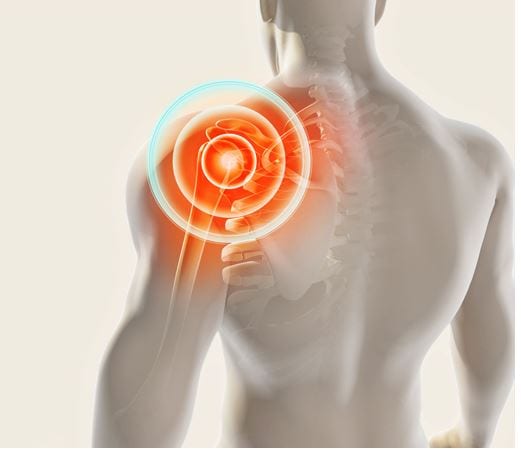 Sitting too much messes with this rhythm because it pulls your shoulders forward, disrupting the scapula muscles, causing them to tilt and become unstable. When this happens, your golf swing will be restricted and you may experience pain at your shoulder blades.