Stuart Surf Tide Chart Tables
Inaugural Fore Sistas Golf Tournament
In Photo: Participants in the Fore Sistas Golf Tournament
Article by: Jackie Holfelder / Photo by: Phyllis Gillespie
A significant inaugural golf event will take place the weekend of January 28-29, 2022 at Martin Downs Golf Club in Palm City when the Fore Sisters of Fairview Golf Club, Inc. hits the greens.
Fore Sistas is a group of women golfers of color who enjoy gathering on the links to raise money for 501(c)(3) organizations that impact the lives of children and the elderly in the local community.
Fairview Golf Club, Inc., a nonprofit organization which is located in West Palm Beach, was established 56 years ago to encourage, sponsor and promote participation of youth and minorities in golf activities and training programs, and is currently led by Martha Clark.
Local nonprofits that provide care to either the elderly or children with mental health issues can contact Phyllis Gillespie, Esq. at pmgillespie1@gmail.com if they wish to be considered as a recipient.
The organization came to be after several of the women met on the links and decided to get together to play golf on occasion. Local luminary Phyllis Gillespie, Esq. of Gary, Williams, Parenti, Williams, Gary & Gillespie, PLLC, came up with the idea for a tournament.
Fore Sistas then connected with Fairview Golf Club, a 501(c)(3) nonprofit to host the tournament.
Gillespie, Clark, Debra Williams and several standouts in the world of local golf - Stanley Campbell (owner of Martin Downs Country Club) Earnie Ellison and Jon Cummings - are working together to plan the tournament.
All women golfers are invited to participate.
The two-day event will kick off at 3 p.m. on Friday, January 28 with a Health and Wellness Workshop and Cocktail Welcome Reception. Hors d'oeuvres will be served.
The Saturday golf tournament features a continental breakfast at 7 a.m., shotgun start at 8:30 a.m., grab-and-go-lunch starting at 11 a.m., and an awards dinner at 6 p.m. with live entertainment.
For information, contact either Phyllis Gillespie, Esq. at pmgillespie1@gmail.com Or Martha Clark at mtunixs@gmail.com.
Play Treasure Coast Sports Tourism Chairman
Treasure Coast - Congratulations to Play Treasure Coast Sports Tourism Chairman, E. Michael Stutzke on his recent induction into the Florida Interscholastic Athletic Administrators Association (FIAAA). Michael's outstanding 22 year career in athletic administration at Sebastian River High School as Athletic Director not only helped lead the athletic department to new heights but also helped in the promoting the growth and success of all interscholastic athletics across the State of Florida.
Michael is currently Chairman of Play Treasure Coast Sports Tourism and one of the five original board of director members who helped start the Treasure Coast Sports Commission, now known as Play Treasure Coast Sports Tourism. Michael is only the second Chairman of the Sports Commission, following Joe DeRoss.
Congratulations Michael for your impact and service to the student in Indian River County and your long tenure as board member of Play Treasure Coast Sports Tourism.
Out2News is your Treasure Coast online newspaper where you are the reporter, photographer and YOU report the news! Do you have something to say, an event to a talk about? An event you would like us to have covered.
Out2News.com adheres to full compliance with C.O.P.P.A. (Children's Online Privacy Protection Act of 1998)
"Your Treasure Coast Newspaper & Photo Journal"
Copyright © 2021 Out2News.com LLC. All Rights Reserved
Who Is Liable In A Boating Accident?
13th Annual Michael Shields Memorial Inshore Open
Martin County - The 13th Annual Michael Shields Memorial Inshore Open took place at River Palm Cottages in Jensen Beach, and featured a Captain's Party, guided and unguided fishing divisions, and a barbecue and awards presentation to wrap up the weekend. Named after Martin County resident Michael Shields who died at the age of 23 from bone cancer, the catch and release tournament has raised almost $500,000 for non-profits over the years.
180 anglers participated including 23 guides, and more than 170 fish were logged. Team Shields was the big winner in the guided division, with Captain Ed Zyak and anglers Matt Hester, Jake Hester, and Steve Shields taking top honors. In the unguided division, Scott Butler took first place.
Huk Performance Fishing Apparel & Clothing was the Presenting Sponsor, with ME's Team sponsoring a kid's fishing clinic for foster families from 4KIDS of the Treasure Coast.
Proceeds from the tournament benefited Project LIFT, a non-profit that serves more than 500 teens and young adults annually, and provides mental health and substance abuse treatment through the unique platform of vocational training. At no cost, at-risk teens engage in hands- on training in: welding, HVAC, solar installation, construction, auto repair, and more, while licensed therapists work with them to address issues including depression, addiction, trauma, and anger management.
For more information about the Michael Shields Memorial Inshore Open, visit fishforthekids.org.
Out2News.com LLC. is an your online newspaper, "Who they are, what they do and where they do it"?
Do you have something to say, an event to talk about? An event you would like to have covered. Do it here!
Email your story or request to: rshall@out2news.com
Out2News adheres to full compliance with C.O.P.P.A. (Children's Online Privacy Protection Act of 1998)
"YOUR" Treasure Coast Newspaper & Photo Journal
Avoiding Your Long Irons?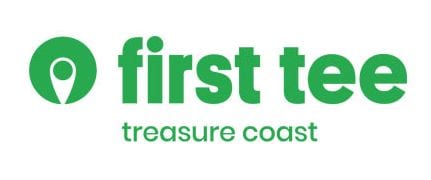 Approach play becomes so much easier and more enjoyable when you're confident with your longer irons. If your long irons are a constant struggle, let's change that. Is there a swing change we could make? Or perhaps your lie angle is incorrect? Maybe hybrids would be better suited to your game?
Let's figure out the best way to improve your approach play.
Maybe it's not your fault
Sliced your drive? Hooked your iron shot? Missed the green from inside 100 yards? Sometimes the reason for these mishits isn't your swing.

A driver shaft with the incorrect flex for you makes it difficult to square the club face at impact. That means more slices off the tee

A lie angle that's too upright for you can cause the club face to close at impact, resulting in hooked shots.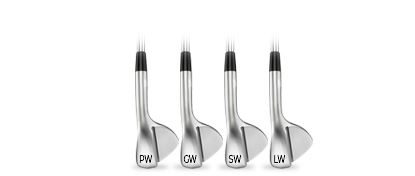 There are many types of wedge shots that can be played within 100 yards. Playing with the right bounce and grind makes it easier to strike the ball cleanly.
Make the game easier
Golf's tough enough as it is, why make it more difficult by playing with equipment that isn't fitted for you? Let's start by making sure you've got the basics, like lie angle and shaft flex, in place.
Get fitted
Local Athletes Compete in Jr. Olympics Swimming Championships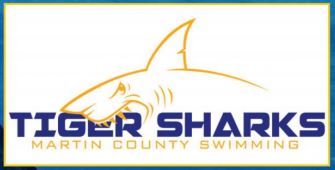 Community comes together to support swimmers from across the region
Stuart – Florida Gulf Coast Jr. Olympics Swimming Championships – it's the culmination of young athletes achieving their best, thousands of hours by dedicated coaches, supportive family and friends and a business community that gave from the heart. This weekend, nearly 40 teams and nearly 500 swimmers are gathering at the competition pool at
Martin County's Sailfish Splash Water Park. Competitors aged 14 and under have qualified for the meet by attaining national required time standards. Local businesses donated food and supplies to help the swim clubs and support coaches and officials stay hydrated and well-fed for the four-day
event. "With the interruption in training and competition last year due to COVID-19, the swim community joined the rest of the world in finding new ways to train, remain healthy and stay connected," said
Head Coach Mark Corley. We could not be prouder of our business community for the strong support, and we're excited to co-host the first large competition in Martin County this year. Look for great things from these local swimmers in the coming years," he continued. To learn more about Martin County Swimming, visit https://bit.ly/MCSwimming_TigerSharks and
follow them on Twitter and Instagram (@MartCtySwimming) to see what the sharks are doing in and out of the water!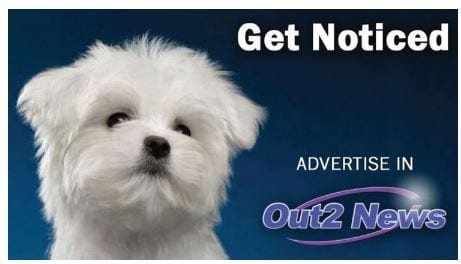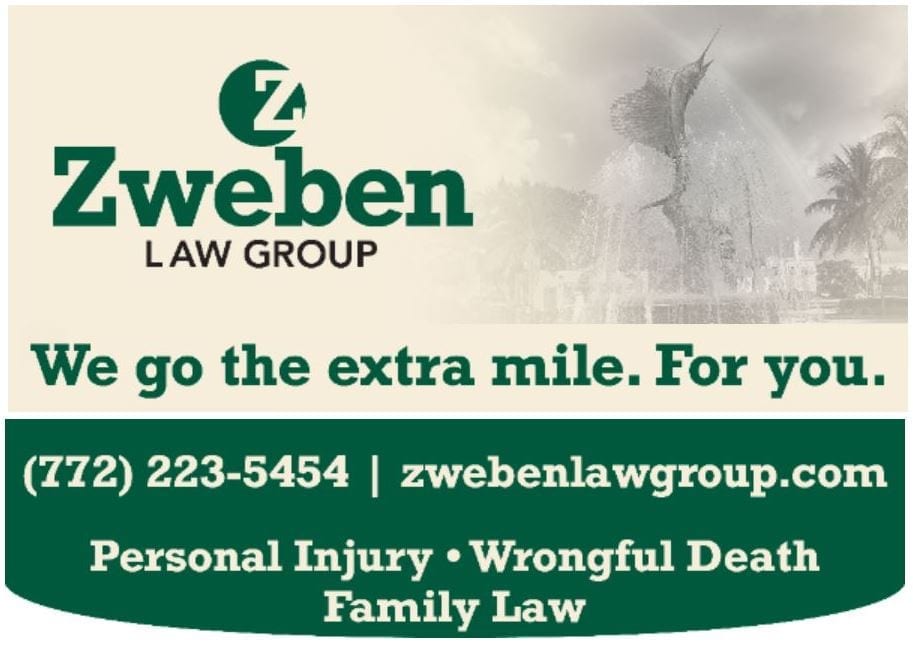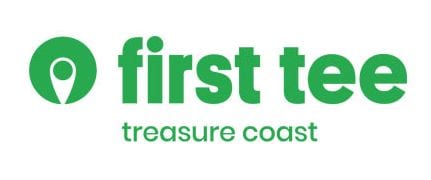 Sit Less, Swing Better Restore the Rhythm
Article by: Judy Alverez - First Tee
Is your swing feeling stiff? Are you sitting for several hours a day? Your shoulders could be part of the problem. The anatomical term for your shoulder blades is "scapulae". Your upper arm bone – the humerus – connects to your scapula. They work together to help you make a full shoulder rotation and swing on plane. This interaction is called "scapulohumeral rhythm".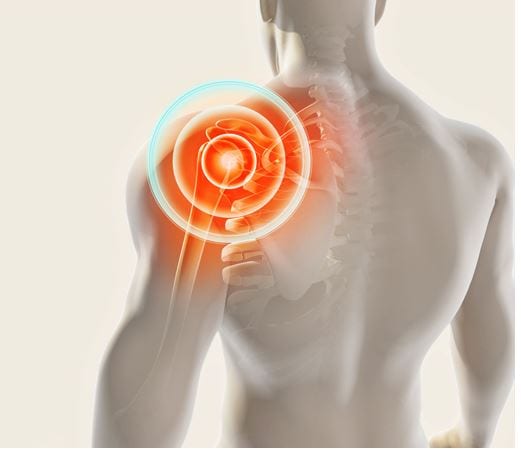 Sitting too much messes with this rhythm because it pulls your shoulders forward, disrupting the scapula muscles, causing them to tilt and become unstable. When this happens, your golf swing will be restricted and you may experience pain at your shoulder blades.