Shamsher Singh,MD Sponsors Honor Flight Sporting Clays Tournament to Raise Funds for Local Veterans
Article by Kathy Sreenan / Photo by MaryAnn Ketcham
Stuart - Dr. Shamsher Singh is leading the target by sponsoring the third Southeast Florida Honor Flight PULL! For Our Veterans Sporting Clays Tournament for the second year in a row. The event takes place on Saturday, February 19th at the South Florida Shooting Club in Palm City. The special purpose of the tournament is near and dear to Dr. Singh, as a devoted supporter of veterans and of Honor Flight. Due to his generous sponsorship, all proceeds will go to the organization's mission—to fly local WWII, Korean and Vietnam War veterans to Washington, DC to visit and reflect at the memorials built to honor their service and sacrifices. Dr. Singh has once again dedicated this event to the late husband of Fort Pierce Mayor Linda Hudson, Vietnam War veteran John Knox Bailey.
Dr. Shamsher Singh, a Port Saint Lucie dermatologist, who emigrated to the United States from new Delhi, India 45 years ago, has a deep admiration for America and a special passion for America's veterans. He has been a steadfast Honor Flight supporter, a 29-flight guardian, and a true friend to many veterans. His trademark head-to-toe red, white and blue outfits donned for every Honor Flight trip to Washington, DC demonstrate his patriotism and enthusiasm for our veterans.
This super-charged event begins with breakfast at 8:00AM, followed by a safety briefing and a shotgun start at 9:00AM when shooters will enjoy the beautiful sporting clays course with 15 challenging stations. Lunch, silent auction and raffles will follow the completion of the course. Cash awards will be given for highest scoring team, individual and veteran.
Individual and team shooters can register securely online at www.honorflightsefl.org/events. The registration fee is $200 per shooter prior to January 19, 2022, and $225 thereafter, up until February 9th, 2022. Registration includes: Light breakfast, lunch, all ammo, targets, cart per four-person team and roll ear protection. Gun rental is available through the South Florida Shooting Clubhouse. Please call 772-597-5852 prior to the event to secure your shotgun.
To register by mail, send name, address, phone and email address along with check payable to Southeast Florida Honor Flight, Inc. to Southeast Florida Honor Flight, PO Box 1503, Stuart, FL 34995.
A Grand Raffle will be drawn at the event, featuring three prizes: A WMD Guns AMBI Beast AR Rifle with two 30-round magazines; a 1.0 carat T.W. estate diamond heart pendant; and a one-year single new membership to the South Florida Shooting Club. Grand Raffle tickets are $20 each and are available at: www.honorflightsefl.org/events. One prize selection per raffle ticket.
Sponsorships are still available and silent auction items are greatly appreciated. For more information or donation pickup, please call Rhonda at 772-233-2680 or email at rhonda@honorflightsefl.org.
Southeast Florida Honor Flight, along with the 130 other hubs in the nationwide Honor Flight Network, is dedicated to flying America's veterans to their respective memorials in Washington, DC, free of charge to the veteran. Southeast Florida Honor Flight is a 100% volunteer organization based in Stuart, FL and serves Indian River, St. Lucie, Martin, Okeechobee, Glades and Palm Beach Counties.
For more information, to get involved or donate, please visit: www.honorflightsefl.org, or www.facebook.com/honorflight ,
or call 1-855-FLYAVET (855-359-2838).
The next scheduled 2022 Honor Flights for Southeast Florida Honor Flight are April 9 and May 21.
For more information on this release, contact:
Kathy Sreenan - Public Affairs
Southeast Florida Honor Flight
561.758.0722
IRSC Business and Finance Students Gain Edge with Addition of Bloomberg Terminals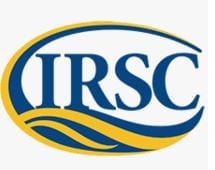 Fort Pierce - Students studying at Indian River State College now have access to the platform used by the world's leading banks, corporations and government agencies to view real-time global financial data, news feeds and messages. The College has installed 12 Bloomberg Terminals, providing students with unparalleled coverage of markets and securities with information across asset classes—from fixed income to equities, foreign exchange, commodities and derivatives.
IRSC's implementation of the Bloomberg Terminals brings the real world of business and finance into the classroom. IRSC is one of more than 1,000 academic institutions globally—but the only one on Florida's Treasure Coast—to integrate Bloomberg into the curriculum for its business and finance degree programs. The new IRSC Bloomberg Financial Lab will also be used for financial literacy programs and Bloomberg certification courses, which the College expects to begin later this year.
"The opportunity to bring Bloomberg to our students provides an unparalleled resource in developing valuable financial and analytic skills that will differentiate and improve their competitiveness in the job market," explains Dr. Prashanth Pilly, Dean of the IRSC Business Division. "Integrating classroom teaching with the real-world data, news and analytics available on the Terminal better prepares our students for futures in the business and finance industries."
IRSC's subscriptions to the Bloomberg Terminal will serve as a resource for both students and professors. It will enable students to become familiar with tools used in financial services, reinforcing classroom theory, while professors can use it to further their research.
"When a student comes to IRSC, they can expect a best-in-class education, and our Bloomberg Finance Lab is another example of the outstanding resources that are freely available to them," shares IRSC President Dr. Timothy Moore. "At IRSC, students from every academic discipline have the opportunity to sharpen their financial literacy to help them succeed personally and professionally."
Students of varying levels and study areas can familiarize themselves with the fundamentals of finance through the lens of the Terminal by taking Bloomberg Market Concepts (BMC). Upon completing BMC's Core Concepts modules, learners receive a certificate of completion that can be added to their LinkedIn profiles and resumes to show their knowledge of both the markets and the Terminal.
A ribbon-cutting for the new Bloomberg Finance Lab is scheduled for Wednesday, February 23, at 10:00 a.m. in the Brown Center for Innovation & Entrepreneurship.
Contact: Suzanne Seldes, Administrative Director of Strategic Marketing, PIO (772) 462-7265, sseldes@irsc.edu
Elliott Museum to Open Notorious Ashley Gang Exhibit
Article by: Doreen Poreba
Stuart — For years, many Floridians have been fascinated by the exploits of the "Ashley Gang," a group of infamous outlaws led by John Ashley in the 1910s and 1920s. Now the Elliott Museum is bringing to life the "Notorious Ashley Gang—The Making of a Legend," a permanent exhibit featuring various artifacts and photos that depict their lives of crime. A reception opening will be held from 5:30-7:30 p.m. on Thursday, January 20, at the museum, 825 NE Ocean Blvd., on Hutchinson Island. During the reception, local historian Steve Carr will provide guided tours. Admission is free to members and $5 to the public. To RSVP, call 772-225-1961.
Patriarch Joe Ashley and his wife, Lugenia, lived in Fruita between Stuart and Hobe Sound. They raised five boys and four girls on their family homestead and were well respected in the community. However, during probation and the depression, to make ends meet, like many others, the family expanded its business enterprises to make and sell moonshine. The Ashley boys also engaged in the dangerous endeavor of rum running from the Bahamas. This put them on the wrong side of the law with Palm Beach County Sheriff Bob Baker, which at that time included the territory that later became Martin County.
John Ashley began to rob banks and trains with other family members and outsiders joined with him and they became known as the Ashley Gang. In 1911, authorities accused Ashley of Seminole trapper Desoto Tiger's murder.
The gang engaged in one of its first crimes in 1915 with a bank heist in Stuart, Florida and ended up robbing the Bank of Stuart twice. Although there are only three known bank robberies orchestrated by the gang, every unsolved crime in South Florida was attributed to them.
John Ashley and three of the gang members' lives came to an end on November 1, 1924, when the gang was captured and gunned down by Indian River County deputies on the Sebastian River Bridge. The question is still being asked today whether it was self-defense or murder.
"The Ashley Gang's intriguing saga is filled with so many complex details that it is still being researched and discussed today as a significant piece of Martin County's rich history," said Rob Steele, president and CEO of the Historical Society of Martin County, which operates the Elliott Museum. "2024 will be the 100th anniversary of their deaths, yet the legendary exploits of the Ashley Gang still captivate history lovers, and all who love an exciting story."
The Elliott Museum is open seven days a week from 10 a.m. to 5 p.m. For more information, visit the website, www.hsmc-fl.com or call the Elliott Museum at 772-225-1961.
Doreen Marcial Poreba, APR - President • The PR Czar® Inc.
Author & Freelance Photojournalist
(772) 221.2425 - Office / (772) 215.2333 - Mobile
Out2News.com LLC. is an your online newspaper, "Who they are, what they do and where they do it"?
Do you have something to say, an event to talk about? An event you would like to have covered. Do it here!
Email your story or request to: rshall@out2news.com
Out2News adheres to full compliance with C.O.P.P.A. (Children's Online Privacy Protection Act of 1998)
"YOUR" Treasure Coast Newspaper & Photo Journal
Copyright © 2021 Out2News.com LLC. All Rights Reserved.
In Photo: Bank front photo from 1924: Chief of Police Floyd Tyson (on motorcycle), Leroy Ricou, Bank President John E. Taylor and Postmaster E. J. Ricou
Miles Grant Country Club Host Hobe Sound Chamber of Commerce January Monthly Breakfast
In Photo: Speaker for breakfast Rebecca Beckett - HJ Simms
Article & Photos by: Robin Hall - Out2News.com
Hobe Sound – On Thursday, January 13, 2022 The Hobe Sound Chamber of Commerce had their first breakfast of the year at Miles Grant Golf & Country Club. The event was well attended with approximately 80 attendees. Breakfast was served by staff of the country club. Miles Grant is located at: 5101 SE Miles Grant Road in Stuart. For more information contact them at:772.286.2220.
The Sponsor for the breakfast was Rebecca Beckett with HJSimms. She spoke about different things that they have to offer and spoke about personal touch they offer. HJ Simms is committed to helping individuals and organizations meet financial challenges. With a long tradition of loyalty, teamwork, and expertise, they enrich their clients' lives, communities and businesses. A wealth management, investment banking, and institutional service firm helping individual investors, organizations, municipalities and institutions realize their potential.
The Hobe Sound Chamber of Commerce plays a significant role in the Martin County and northern Palm Beach County business community. The Chamber is a business organization financed entirely by membership investments. It provides opportunities for members to stay connected, network, advertise, receive continuing education, business support and always gives back to their community. They are located at: 8958 SE Bridge Rd, Hobe Sound. Contact them at: 772-546-4724Out2News is your Treasure Coast online newspaper where you are the reporter, photographer and YOU report the news! Do you have something to say, an event to a talk about? An event you would like us to have covered.
Out2News.com adheres to full compliance with C.O.P.P.A. (Children's Online Privacy Protection Act of 1998)
"Your Treasure Coast Newspaper & Photo Journal"
Copyright © 2021 Out2News.com LLC. All Rights Reserved.
Young Professionals of Martin County Swears In 2022 Board of Directors at Installation Luncheon
In Photo: Incoming Board Pres. Lucie McGuire with Exec. Dir. Katie Makemson
Article by: Katie Makemson / Photos by: MaryAnn Ketcham
Jensen Beach - Young Professionals of Martin County's annual Installation Luncheon was held on Tuesday, January 11th at the beautiful Kyle G's Restaurant in Jensen Beach. Outgoing President, Courtney Nientimp passed the gavel on to incoming President, Lucie McGuire. The following board members were sworn in by City of Stuart Mayor and Young Professionals member, Merritt Matheson:
President- Lucie McGuire
Vice President- Dale Rockefeller
Secretary- Jeff Allman
Treasurer- Caitlin Buckner
Past President- Courtney Nientimp
At Large- Philip DeBerard
At Large- Josh Heller
At Large- Jackie Lile
At Large- Amber Strand
At Large- Jessica Pecora
At Large- Zac Rockefeller
"I'm thankful for all who attended the Installation Luncheon to show their support! I'm looking forward to a successful year of growth while continuing to create lasting connections with the young professionals in our community. YPMC has come so far from where it started, and if you've never been - I encourage you to come and see what we're all about." said newly elected President, Lucie McGuire.
The Installation Luncheon was the first of many events in 2022. "It's exciting to celebrate our new Board Members and kick off events for 2022. We are looking forward to a fun year of networking events, educational lunches, and service opportunities for 2022," said Katie Makemson, Executive Director.
Young Professionals of Martin County's mission is to provide a common meeting ground to promote professional and personal gain for goal-oriented and socially active people in their 20s and 30s, in order to positively contribute to the future of Martin County. YPMC hosts monthly events in person; Attendees can register for future events on our website www.ypmc.org.
Out2News.com LLC. is an your online newspaper, "Who they are, what they do and where they do it"?
Do you have something to say, an event to talk about? An event you would like to have covered. Do it here!
Email your story or request to: rshall@out2news.com
Out2News adheres to full compliance with C.O.P.P.A. (Children's Online Privacy Protection Act of 1998)
"YOUR" Treasure Coast Newspaper & Photo Journal
Copyright © 2021 Out2News.com LLC. All Rights Reserved.
In Photo: Exec. Dir. Katie Makemson and Anna Valencia-Tillery
In Photo: Caitlin Buckner and Brigid McLaughlin
In Photo: Katey Bourgeois and Candace Callahan
In Photo: Donald Bowen and Josh Heller
In Photo: Faith Monti and Michelle Miller
The "Hidden Turtles" Scavenger Hunt Returns to Martin County Ahead of Artsfest 2022
Stuart – The Martin County Office of Tourism & Marketing and MartinArts have partnered together once again to organize the award-wining "Hidden Turtles" scavenger hunt. The engaging program was created last year to showcase Martin County's dynamic arts and culture community and generate excitement leading up to ArtsFest 2021.
This year, Palm City-based glass artist Dot Galfond of License to Kiln has created a limited edition collection of 50 signed and numbered glass sea turtle sculptures (14 bright blue, 15 chartreuse, 15 dark green and 6 gold). The featured colors were inspired by the recent MartinArts rebrand.
The Hidden Turtles scavenger hunt will officially begin on Friday, January 14. In the weeks leading up to ArtsFest, glass turtles will be hidden at each stop along the Martin County Arts & Culture Trail. The free, mobile-exclusive trail features a range of award-winning museums, celebrated attractions, cutting-edge exhibits, historic sites, eclectic galleries and engaging selections from the Martin County Art in Public Places program.
Residents and visitors alike can sign up to receive the full trail for free and can use the pass to learn more about these local points of interest. To participate in the scavenger hunt, simply explore the featured attractions along the trail—if you find a turtle, it's yours to keep!
Those who find one of the six gold-colored turtles will also win a pair of VIP ArtsFest tickets along with special perks, including access to an exclusive evening gathering on Saturday, February 12. The prize for the other colored turtles will be a special "buy one get one" general admission ticket to ArtsFest 2022. This year, the celebrated event will take place on Saturday, February 12 and Sunday, February 13 in Gazebo Park in Downtown Stuart.
"The tradition of ArtsFest is all about bringing people together to celebrate the arts in all its forms, and the Hidden Turtles scavenger hunt proved to be an innovative and engaging way to build momentum leading up to the event," says Nancy Turrell, Executive Director of MartinArts. "We were thrilled with the community's response to the program and are just as excited to bring it back this year."
The Martin County Arts & Culture Trail and corresponding Hidden Turtles scavenger hunt is an award-winning program, which was honored with a 2021 Destiny Award in the "Destination and Product Development" category (organized by the U.S. Travel Association) as well as a Gold Magellan Award in the "Overall Destinations: Cultural/Arts" category (organized by Travel Weekly).
"Martin County is home to such a dynamic arts community, which is showcased by our Arts in Public Places program and award-winning annual events, such as ArtsFest," says Susan Kores, the Martin County Office of Community Development Manager. "Our hope is that people are inspired to learn more about the incredible arts attractions in our own community and to continue supporting the arts throughout the year."
Out2News.com LLC. is an your online newspaper, "Who they are, what they do and where they do it"?
Do you have something to say, an event to talk about? An event you would like to have covered. Do it here!
Email your story or request to: rshall@out2news.com
Out2News adheres to full compliance with C.O.P.P.A. (Children's Online Privacy Protection Act of 1998)
"YOUR" Treasure Coast Newspaper & Photo Journal
Copyright © 2021 Out2News.com LLC. All Rights Reserved.
Harbour Ridge Mah Jongg Tournament will Benefit EFMC
In Photo: Annette Theriault, Lois McGuire (tournament director), and Carolyn Caiola at the 2020 Mah Jongg Tournament
Article by: Jackie Holfelder / Photos by Liz McKinley
The Harbour Ridge Mah Jongg Tournament had a smashing debut in 2020 under the expert guidance and leadership of Lois McGuire, a resident of the upscale community and longtime supporter of Education Foundation of Martin County, the recipient of monies raised at the event.
Did you know that mah jongg is so popular around the world that it has its own special day of recognition on August 1? And that even though it's called National Mah Jongg Day, it is – in fact – celebrated internationally?
After a one-year hiatus, the day-long fundraiser will return to the same venue on March 4. Registration and continental breakfast kick things off at 9:30 a.m., followed by rules review and morning play at 10:30 a.m.
A sumptuous lunch prepared by the skilled Harbour Ridge chefs will be served from 12:30-1:20 p.m. and play resumes at 1:30 p.m.
An awards ceremony wraps up the day's events at 3:45 p.m.
The $75 entry fee includes cash prizes, breakfast and lunch, soft drinks all day, awards and valet parking at the clubhouse.
Enrollment is limited to 100, with no cancellations accepted (substitutions will be accommodated).
The event supports The Education Foundation of Martin County (EFMC) and its many educational enrichment programs which benefit teachers and students in the Martin County's public schools.
Current sponsors include Sandhill Cove Retirement Living, the Arati Hammond Team at Keller Williams Realty, and Myrna Bennett.
For information about how you can sponsor or play in the tournament, call 772-600-8062. Make plans to join other players who believe that good friendships are like mahjong—easy to play, hard to win.
To learn more about Education Foundation of Martin County, visit www.educationfoundationmc.org.
In Photo: Susan Russell, Marilyn Sages, Ginna Salamy, and Stacy Rosen at the 2020 Mah Jongg Tournament
Library Awarded Grant to Promote Literacy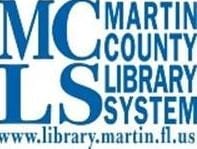 Martin County - The State Library of Florida has awarded the Martin County Library System $21,000 in American Rescue Plan Act funds to provide early learning and adult literacy services to residents and families in East Stuart, Hobe Sound, Indiantown, and Port Salerno. To encourage residents to adopt a culture of reading to improve third grade reading scores and workforce development, this project includes art kits, homework help kits, adult literacy kits, and free book prizes.
According to our Campaign for Grade Level Reading professionals, getting books into kids' hands is a path to improve early literacy in our underperforming communities. School data show that Martin County third grade reading scores are under the State average because some families cannot prepare their kids for kindergarten. This grant will provide free, popular, and age appropriate books to kids. Bilingual titles will be available for our families who need both English and Spanish. These free board books, picture books, beginning readers, chapter books, and Sunshine State Young Readers Award Books will act as an incentive to use the library and read at home.
This project was funded under the provisions of the Library Services and Technology Act from the Institute of Museum and Library Services. Florida's LSTA program is administered by the Department of State's Division of Library and Information Services. For FY2021-22, 94% of the total costs for the Martin County Pick-Ups program ($21,000) is supported by federal money and 6% of this program ($1,337) is supported by local money. The total budget of the project is $22,337.
Contact: Richard Reilly, Martin County Library System, (772) 219-4964
Out2News.com LLC. is an your online newspaper, "Who they are, what they do and where they do it"?
Do you have something to say, an event to talk about? An event you would like to have covered. Do it here!
Email your story or request to: rshall@out2news.com
Out2News adheres to full compliance with C.O.P.P.A. (Children's Online Privacy Protection Act of 1998)
"YOUR" Treasure Coast Newspaper & Photo Journal
Copyright © 2021 Out2News.com LLC. All Rights Reserved.
Tykes & Teens Awarded Over $3 Million in Grant Funding This Year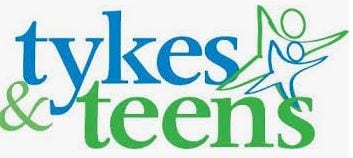 Continued Community Collaboration Needed to Address Growing Children's Mental Health Crisis
Palm City – Through close collaboration with more than 20 local well-respected organizations, Tykes & Teens, a leading provider of the highest quality, evidence-based mental health services and programs for children and adolescents for 25 years, has been awarded over $3 million in grant funding this year to support its children's mental health programs and services across Martin, St. Lucie, Indian River and Okeechobee counties.
During 2021, despite the pandemic resulting in limited in-person services, Tykes & Teens provided nearly 25,000 mental health sessions for clients throughout the Treasure Coast and Okeechobee County, as well as reaching thousands of youth through its numerous prevention services.
"We are truly grateful for the continued support we have received this year from our valued partners who share our mission of prioritizing children's mental health," says Tykes & Teens CEO Eric Garza, MHA, LCSW. "Your funding is a testament to the high-quality services we provide. Because of you, we are able to continue providing access to quality care for children in our community regardless of their ability to pay."
"We have only begun to see the longer-term impacts of the COVID-19 pandemic on mental health," adds Garza. "Without question, the need for high-quality children's mental health services will continue to increase as we enter the new year and beyond. It truly takes a village to address the current children's mental health crisis we are facing. Additional funding to fill this increased demand for services so desperately needed by children and families is needed now more than ever."
According to the "Protecting Youth Mental Health Advisory" published this month by the U.S. Surgeon General, recent national surveys of young people have shown alarming increases in the prevalence of certain mental health challenges. In 2019, one in three high school students and half of female students reported persistent feelings of sadness or hopelessness, an overall increase of 40 percent from 2009. Since the pandemic began, rates of psychological distress among young people, including symptoms of anxiety, depression and other mental health disorders have increased even further.
• Youth depressive and anxiety symptoms doubled during the pandemic, with 25 percent of youth experiencing depressive symptoms and 20 percent experiencing anxiety symptoms.
• In early 2021, emergency department visits in the United States for suspected suicide attempts were 51% higher for adolescent girls and 4% higher for adolescent boys compared to the same time period in early 2019.
• Pandemic-related measures reduced in-person interactions among children, friends, social supports and professionals such as teachers, school counselors, pediatricians and child welfare workers. This made it harder to recognize signs of child abuse, mental health concerns and other challenges.
While there is clearly a large critical need for children's mental health services, Garza points a bright side. "There is hope! Children are resilient. With proper care and support, children can improve self-esteem; recover from sexual abuse, domestic violence and substance abuse; improve anxiety and depression symptoms; and develop the valuable skills they need to live a healthy and independent life. We live in a shared community and by continuing to work together as a community, we will continue making a meaningful impact by strengthening our children and families, and building a healthy resilient community for years to come."
To learn more about how you can support children and families during this mental health crisis in our community, visit www.tykesandteens.org/give-help/ or donate now.
For more information on Tykes & Teens' programs and services focused on providing high quality children's mental health, visit www.tykesandteens.org/get-help/ or call 772-220-3439.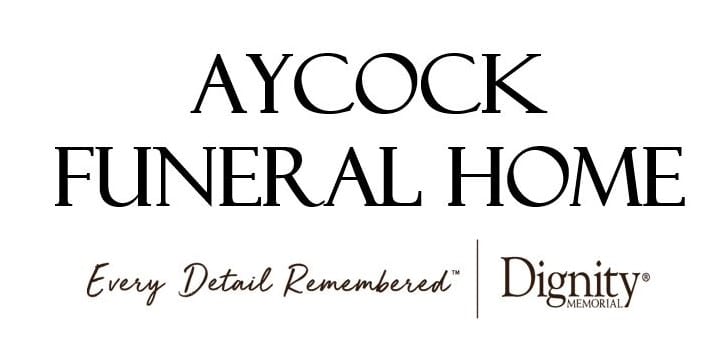 In Photo: Brian Hester, Gaby Simpson, Bobby Burgess, Michelle Oakley, Jenn Fairtrace, Tommy John and Sheriff Ken Mascara
Launching a National Non-Profit Called MedicareJourney.org
Article by: Gary Owen - Owen Insurance Group
I'm excited to announce that we have launched a national non-profit called MedicareJourney.org. The reason for this is because of unbridled and unethical business practices related to Medicare insurance sales which are causing undue hardship to many Medicare beneficiaries. The website is user-friendly with explanation videos intended to make Medicare easy to understand.
Many have seen the outrageous Joe Namath and JJ Walker (plus other big-name celebrity) commercials espousing all these "FREE" Medicare benefits that "you're entitled to…call now". Like most of us, I'm sure you're beyond tired of this noisy nonsense. Oh, and you can bet your bottom dollar that we will find none of these celebrities on any of these types of Medicare plans they are pushing on you!
Most consumers have no idea what plan they have, but you need to know the differences between Medicare Advantage plans and Medicare Supplement plans. I always tell my clients, "The decisions you make today can last a lifetime, so it's important to get it right the first time". Most Medicare beneficiaries have no idea that if they end up not liking their (Advantage) plan and/or are having issues with their plan, they most likely would not be able to go to a Supplement plan unless they can qualify with health underwriting.
Many unsuspecting consumers have been bamboozled into a plan that they really don't know anything about, nor do they know anything about the person on the other end of that phone in a call room situated in another country or state, trying to push the sale just to make a commission. It's important to work with a duly licensed insurance professional with experience, who specializes in Medicare, is unbiased, offers both Supplement, Advantage, and PDP (Rx) plans, and who will provide a thorough needs analysis and review to determine the best solution. Remember, there is not a 'one-size-fits-all' solution to your Medicare insurance.
Consumers can go to the MedicareJourney.org website to get unbiased information and education and if they are interested in working with an independent insurance agent, they will have the ability to choose one from the website. They can choose their state and find an agent near them that they believe will be a good fit for them. All independent agents on the Medicare Journey website are vetted and we confirm that they have at least 2 years of experience in Medicare, offer both Supplement and Advantage plans, are professional, ethical, and promote the high standards of professionalism that we demand. Medicare Journey agents will be your guide and help you along your journey and will never push you into any plan.
Go to the website at www.MedicareJourney.org to peruse the videos and information so you can make the best decision for your specific needs.