Donald R. Alley Sr. - FEBRUARY 2, 1938 – JANUARY 12, 2021
Donald R. Alley Sr. - FEBRUARY 2, 1938 – JANUARY 12, 2021 Born on February 2, 1938 in Ashland Kentucky Son of Carl Eugene Alley and Katherine Penix. Don moved to Ft. Pierce Florida in 1958 and started work at Mac's Market where he met the love of his life and future wife Dorothy Core. In 1964 he changed employers and went to work for Publix Super Markets where during. his tenure he held several different positions but proudly held the position of store manager for many of those years. He retired in 2002 after 38 years of faithful service.
He leaves behind his wife of almost 60 years: Dorothy Core Alley
Sons: Donald R. Alley Jr./ Jackie Ronald L. Alley/ Kathleen
Grandchildren: Trevor J. Alley/ Elizabeth Troy V. Alley Maureen Averill/ Gerard Kenneth Tranter
Great Grandchildren: Kaitlyn N. Averill Lauren A. Averill Justin P. Averill Madalyn A. Averill
Siblings: Robert Alley/Pat Pamela Ham/ Berman Kay Workman/Tony
As well as many loving nieces and nephews.
He was preceded by his parents and brother Carl Eugene Alley, his sister Peggy Barber and his grandson Zachary R. Alley
A Graveside Service is being held on Saturday, January 16, 2021, 3:30 PM at Hillcrest Memorial Gardens, 6026 North US Highway 1, Fort Pierce, FL 34946, (772) 461-8912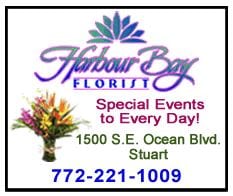 Lilly LaVaughn Tilton - FEBRUARY 12, 1925 – JANUARY 8, 2021
Lilly LaVaughn Tilton - FEBRUARY 12, 1925 – JANUARY 8, 2021 On January 8, 2021, Lilly LaVaughn Cox Bray Tilton Drysdale passed away peacefully in Stuart, Florida under the care of Hospice of the Treasure Coast. LaVaughn was raised on a farm by her grandmother in Maries County, Missouri where the Cox family was established for hundreds of years. LaVaughn was always grateful they were self-sufficient during the great depression, recalling sharing food with needy travelers that came to their door.
LaVaughn graduated high school in 1941 at the age of 16. She married Albert (Pete) Bray in 1942. Accompanying Pete during his WWII service, she worked as a seamstress on base. After the war, they settled in St. Ann, Missouri with their two children, Susan and Joyce. Pete worked as a prison guard and LaVaughn was a secretary at the state capital. The family moved to Jensen Beach, Florida in 1963 where they purchased Sun 'N Palms Cottages. Pete died two years later and LaVaughn remarried Ransom R. Tilton, real estate developer, in 1966. She adopted his three children, Randy, Ren, and Robin to become a mother of five. They enjoyed attending banquets and parties, boating on the St. Lucie River and playing tennis. Widowed a second time, she remarried Roland Drysdale in 2003 at the age of 78. Again her generous heart took in Roland's son, Scott, and his grandchildren, Doug and Christi. She and Roland enjoyed traveling and playing tennis. Eight years later, she was widowed a final time. Her courage and steadfast determination seeing her through, she enjoyed her final years at Sandhill Cove in Palm City where she attended social events and loved the view of the St. Lucie River.
She was most proud of being a hero for children, LaVaughn founded Hibiscus Children's Center in 1985, the year her first grandchild was born. The center has been saving abused and neglected children for 35 years. There is no imaginable way to measure the thousands of children's lives that LaVaughn has touched.
LaVaughn is survived by her children, Susan and Joyce, her grandchildren, Daniel and Alaina, and great-grandchildren, Blaire, Charlie, and Beckett. Tilton surviving children Ren and Robin, grandchildren Amanda, Stephanie, and Randy, great-grandchildren Connor and Jacob. Drysdale surviving grandchildren, Doug and Christi, great-grandchildren Sandy, Colby, and Aiden.
Henry Jocelyn Etienne - JULY 22, 1950 – JANUARY 7, 2021
Henry Jocelyn Etienne - JULY 22, 1950 – JANUARY 7, 2021 Henry Jocelyn Etienne was born on July 22, 1950 and passed away on January 7, 2021 in Port St Lucie, FL and is under the care of Aycock at Tradition.
Funeral Service will be held on January 15, 2021 at 11:00 am at Eglise Haitienne Bethanie Church, 230 NW N Wakefield Circle, Port St. Lucie, FL. Committal Service will be held on January 15, 2021 at 1:00 pm at Forest Hills Memorial Park, 2001 SW Murphy Rd, Palm City, FL.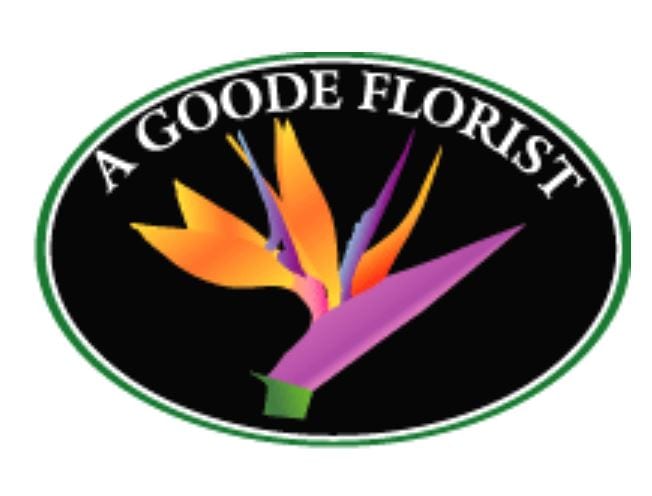 Jane Catherine Merlano - AUGUST 7, 1924 – JANUARY 2, 2021
Jane Catherine Merlano - AUGUST 7, 1924 – JANUARY 2, 2021 Jane Catherine Merlano was born on August 7, 1924 and passed away on January 2, 2021 and is under the care of Aycock Funeral Home.
Memorial Service will be held on February 20, 2021 at 11:00 am at Holy Family Catholic Church, 2330 SE Mariposa Ave, Port St Lucie, FL.
Nanette Caquatto - OCTOBER 6, 1920 – JANUARY 1, 2021
Nanette Caquatto - OCTOBER 6, 1920 – JANUARY 1, 2021 Nanette (Sagone) Caquatto of Port St. Lucie, FL died peacefully at 100 years of age on Friday, January 1, 2021 at the St. Lucie Medical Center of natural causes.
She was born October 6, 1920 in Pittsburgh, PA to the late Emmanuel & Ellen Sagone. She was proceeded in death by her beloved husband of 67 years, Joe Caquatto and her brother William Sagone. She was a devoted mother to Carole (Jeff) Inglish of Irvine, CA; David (Lin) Caquatto of Naperville, IL and Lora (Barry) Alsobrook of Port St. Lucie, FL. She was also, the loving Nunna to five grandchildren and four great grandchildren.
Nanette and Joe were married on October 8, 1941 in Pittsburgh, PA. In 1987 they moved to the La Buona Vita senior retirement community in Port St. Lucie, FL. Nanette gave 35 years of volunteer service to The Mustard Seed Thrift Shop. Her grace, kind words, and caring demeanor will be remembered by her many loving friends and acquaintances.
A Celebrations of Nanette's life will be held at a later date.
In lieu of flowers, please consider a donation to the Alzheimer's Association or Society.
Mildred W. Grimshaw - SEPTEMBER 21, 1944 – DECEMBER 31, 2020
Mildred W. Grimshaw - SEPTEMBER 21, 1944 – DECEMBER 31, 2020 With profound sadness we announce the passing of Mildred W. Grimshaw, at the too young age of 76. She passed peacefully on December 31, 2020 following a brave and hard fight with cancer. She was born on September 21, 1944 in Port Jefferson, NY to William and Dorothy Weit. She grew up in Montauk, Long Island with a love of the ocean and beaches.
Millie had a servant heart and would extend herself to help others without a second thought. She was the type of person who would hop on a plane at a moment's notice or sit by your hospital bedside for days or weeks. Perhaps she missed her calling as a nurse or care giver. She was also a woman of many talents. She was an amazing cook who loved to spend time in the kitchen and prepare meals for family and guests. (usually making far too much) She always had projects underway, knitting or crocheting for friends and family, for holidays and especially for new babies! Her hands never stopped moving and her creations did not seem to have limits. We would be remiss if we failed to mention how much love and affection Millie had for animals, she loved all of her grand-pups and great grand-pups!
Millie is survived by her loving husband of 58 years George, her four children Karen Gullery, Heather Marsella, John Grimshaw and Kendra King, ten grandchildren and two great grandchildren. Additionally, her sister Marilyn and brother in-law Michael Zingarelli, sister Marcia and brother in-law Stephen McMahon and sister Maurie Wiet. We will all miss her terribly.
Please join us celebrating her life Sunday afternoon January 10, 2021, between 1:00 – 3:00 p.m. at Aycock Funeral Home, 505 South Federal Highway, Stuart, FL 34994 Phone: 772-287-1717
Robert Paul Gerstner Sr. - OCTOBER 25, 1933 – DECEMBER 30, 2020
Robert Paul Gerstner Sr. - OCTOBER 25, 1933 – DECEMBER 30, 2020 ORT ST LUCIE - Robert Paul Gerstner, age 87, of Port St Lucie, Florida passed away on Wednesday, December 30, 2020.
Robert was born October 25, 1933 in Buffalo, New York to Muriel Kaiser and Paul Gerstner. Robert was the cherished husband of 66 years to Kathleen (Kitty) Gerstner. Robert graduated from Bishop Timon High Buffalo, NY and held a degree from Bryant and Stratton Business Institute. Robert was a Sales Representative with Liberty Mutual Insurance Company for 30 years and a lifetime member of the Scranton Volunteer Fire Company as a Fireman, EMT, and Fire Police. During his spare time, Robert was involved with the Carnegie Scranton Recreation Association as one of the founding members including coach and referee as well as a member of Hamburg Chamber of Commerce. One his proudest achievements was his many positions with the Knights of Columbus but most of all, being a 4th Degree Knight.
A funeral service will occur Wednesday, January 6, 2021 at 11:00 AM at St. Lucie Catholic Church, 280 SW Prima Vista Blvd. Port St Lucie, FL 34983.
Fond memories and expressions of sympathy may be shared at www.aycockportstlucie.com for the Gerstner family.
FAMILY
Paul Gerstner, Father (deceased)
Muriel Kaiser, Mother (deceased)
Kathleen (Kitty) Landes Gerstner, Wife
Gordon Gerstner (Pam), Brother
Gloria Groth (Gary), Daughter
Robert Gerstner Jr. (Renee), Son
Linda Pigeon (Andre), Daughter
Theresa Gerstner, Daughter
James Gerstner, Son
Laura Campano (Saverio), Daughter
12 Grandchildren
11 Great-grandchildren
and many relatives, friends and special pets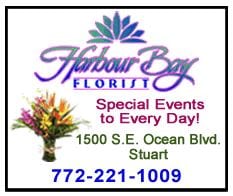 David DeFabbio - MAY 17, 1942 – DECEMBER 29, 2020
David DeFabbio - MAY 17, 1942 – DECEMBER 29, 2020 David J. Defabbio was born in 1942 and passed away on Tuesday, December 29, 2020 due to complications of Covid-19. He is survived by his loving wife of 38 years Dorothy Defabbio, his step son Gerald W. Stash and 1 Brother John Defabbio. David retired as a police officer in Essex County New Jersey. He was a member of the New Jersey State retired police and Fire and also a member of Florida Local 22. He volunteered for the Sheriff Citizens Observational Patrol for 7 years. He was a true American. Some of his accomplishments were the he was in the US Naval Reserves, He worked as a detective for the Sheriffs Department from 1966-1967 and then again in 1971 - 1974. He was a certified police instructor as well as a firearms instructor. He served as an Adjunct Professor for Essex County College, William Paterson State College and Kean State College. These accomplishments were to name a few and he will be missed by his family and all who knew David.

Amedeo Guido Masi - OCTOBER 20, 1932 – DECEMBER 26, 2020
Amedeo Guido Masi - OCTOBER 20, 1932 – DECEMBER 26, 2020 Amedeo‌ ‌Masi‌ ‌was‌ ‌born‌ and raised in‌ ‌Bellosguardo,‌ ‌Italy‌ ‌in‌ a beautiful close ‌knit‌ ‌town‌ ‌that‌ ‌he‌ ‌loved.‌ ‌He‌ ‌was‌ ‌the ‌fourth‌ ‌child‌ ‌of‌ ‌Cosimo‌ ‌and‌ ‌Carmela‌ ‌Masi,‌ ‌with‌ ‌siblings‌ ‌John,‌ ‌Elvira,‌ ‌and‌ ‌Josephine‌ ‌who‌ ‌have‌ ‌all‌ ‌predeceased‌ ‌him. He‌ ‌came‌ ‌to‌ ‌the‌ ‌United‌ ‌States‌ ‌with‌ ‌his‌ ‌mother‌ and sisters ‌when‌ ‌he‌ ‌was‌ ‌14‌ ‌yrs‌ ‌old, arriving ‌at ‌Ellis‌ ‌Island before joining his father and brother in Detroit, Michigan. Later, he served in the United States‌ ‌Army ‌during the Korean War and‌ ‌came‌ ‌out‌ ‌when‌ ‌he‌ ‌was‌ ‌21‌ ‌yrs‌ ‌old. ‌Shortly afterwards, he ‌went‌ ‌back‌ ‌to‌ ‌Italy‌ and married‌‌ ‌Adele‌ ‌Nicolella,‌ ‌and‌ ‌they‌ ‌were‌ ‌married‌ ‌for‌ ‌36‌ ‌years.‌ ‌They share three children,‌ Gloria‌ ‌Hilbert‌, Grace‌ (Ron) ‌Reusch‌,‌ ‌and Michael‌ ‌Masi‌; four‌ ‌grandsons ‌Frank (Tracy‌) ‌Sanna,‌ ‌Cary‌ ‌J.‌ ‌Hilbert,‌ ‌Jonathan‌ (Hallie) ‌Reusch, and‌ ‌Nick‌ ‌Reusch; ‌three ‌great‌
‌grandchildren ‌Stephanie‌ ‌7‌,‌ ‌Samantha‌ ‌5‌,‌ ‌and‌ ‌Anthony‌ ‌2‌ ‌years‌ ‌old. Amedeo is also survived by his wife, Salvina "Sally" Masi. ‌
While raising his family, he lived in Detroit, East Detroit and Clinton Township, Michigan. During those years, he had a successful ‌shoe‌ ‌repair‌ ‌business in Grosse Pointe Woods for many years, then a Baskin Robbins Franchise, and finally a dry cleaning business. Everyone ‌in‌ ‌the‌ ‌family‌ ‌helped with these businesses ‌including‌ ‌mom.‌ ‌After retiring from business adventures, he ‌served‌ ‌as ‌a‌ ‌security‌ ‌guard‌ ‌in‌ ‌malls in both Michigan and Florida.
Amedeo really‌ ‌enjoyed bringing his family on vacations to Florida,‌ Atlantic City, ‌Italy,‌ Venezuela‌, and cottages up north in Michigan. He also taught us to enjoy family time on Sundays by visiting‌ ‌our‌ grandparents‌ ‌and‌ ‌relatives, attending large family picnics, playing bocci ball, and sharing other Italian traditions.
Amedeo also‌ ‌loved‌ ‌to‌ ‌fish‌ ‌and‌ ‌hunt‌ ‌with‌ ‌his‌ ‌son,‌ ‌and‌ ‌other‌ ‌relatives.‌ ‌Amedeo had ‌a‌ ‌real‌ ‌love‌ ‌for ‌growing‌ ‌a‌ ‌garden,‌ ‌including‌ ‌many‌ ‌fruit‌ ‌trees.‌ ‌ ‌He was especially successful‌ ‌in‌ ‌cultivating‌ ‌fig‌ ‌trees!‌ He ‌was‌ ‌an‌ ‌excellent‌ ‌wine‌ ‌maker‌ and ‌every‌ ‌October ‌we‌ ‌were there to help‌ ‌out.‌
Amedeo moved to Stuart, Florida in 1991. Years later, he met his wife Sally and they were married in 2004. They lived happily in Stuart, Florida and enjoyed the children and grandchildren visiting from the North each year.
Sally had a way with Amedeo that brought out the best in him! Amedeo and Sally shared a love for baseball and were Miami Marlin fans, but Amedeo's love for baseball began with the Detroit Tigers back in 1960.
Amedeo‌ ‌died‌ ‌peacefully at‌ ‌home‌ ‌at‌ ‌88‌ ‌years‌ ‌old and will be dearly missed.
Marilyn Wood - APRIL 10, 1936 – DECEMBER 25, 2020
Marilyn Wood - APRIL 10, 1936 – DECEMBER 25, 2020 Marilyn Wood of Palm City, Florida passed away peacefully from natural causes on December 25, 2020.
Marilyn was born in Wichita, Kansas to Robert and Lucille Jacobs on April 10, 1936. Growing up, Marilyn divided her time between Wichita and the family farm in Copeland, Kansas. As a child, Marilyn lived through one historical event after another, including the Dust Bowl, the Great Depression, and World War II. These experiences helped shape Marilyn as an adult. Marilyn was a hard worker. She fought hard to overcome any adversity presented to her in life. She appreciated the value of a dollar. And, most importantly to Marilyn, she always put her family first.
Marilyn graduated from Wichita State University with bachelor's and master's degrees in education. Marilyn had a lengthy and enjoyable career as an educator, serving as a classroom teacher and reading specialist. Toward the end of her career, she was also a consultant for IBM. In this role, she assisted in bringing technology to the classroom to help children learn to read. It was a fitting capstone for a life-long educator who was born during the most difficult of times.
Marilyn is survived by her sons, Bill Wood (Pam) and Steve Wood (Andrea), grandchildren Michael Wood, Lauren Dutcher (James) and Alex Wood, and great-granddaughter Elliana Dutcher. She was preceded in death by her parents and her brother, Bob Jacobs.
Due to the pandemic, there will be a private family service. The family requests that those who wish to express sympathy consider making a donation to their favorite charity in Marilyn's name.
Lucy Mary Vacchiano - MARCH 19, 1941 – DECEMBER 23, 2020
Lucy Mary Vacchiano - MARCH 19, 1941 – DECEMBER 23, 2020 Lucy Mary Vacchiano was born on March 19, 1941 in Long Branch, NJ and passed away on December 23, 2020 and is under the care of Aycock at Tradition.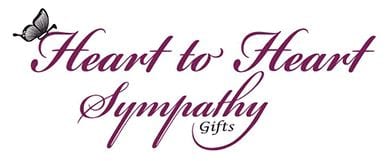 Blanche Aulerich - MAY 13, 1941 – DECEMBER 22, 2020
Blanche Aulerich - MAY 13, 1941 – DECEMBER 22, 2020 Blanche Aulerich, 79 from East McKeesport, PA passed away peacefully at her home in Port St. Lucie, FL with her family by her side on Tuesday, December 22. Blanche was a very loving mother and grandmother and always put her family first. She found great pleasure in attending her children and grandchildren's extra-curricular activities. Blanche enjoyed spending time baking with her grandchildren. She also enjoyed traveling.
She was preceded in death by her husband Arthur Aulerich, her parents Melvin and Jewell Brumbaugh, her sisters Alma Swick and Nancy Lydon, her son-in-laws Samuel Miller and Donnie Mahan, and her brother-in-laws Frank Tolone and Richard Swick.
Survivors include children: Kimberly Miller, Dean Aulerich (Donna), Kelly Mahan, Amy Sobas (Kevin), Steve Aulerich (Eve). Her grandchildren: Michael Miller (Leah), Matthew Miller, Dean Aulerich, Jr. (Dawnie), Debbie Pritchett (Chase), Bradley Mahan (Mayra), Courtney Mahan-Castonguay (Philip), Joshua Sobas (Marina), Jacob Sobas, Noah Sobas, Stephen Aulerich, and Alaina Aulerich. Great- grandchildren: Nate Miller, Emmi Miller, Carson Miller, Dante Williams (Faith), Skye Williams, Grayson Mahan, and Sienna Sobas. Great-great grandchild: Mia Williams. Sisters: Eileen Tolone, Donna Saunders (Daniel) and brother-in-law Edward Lydon.
Vicki C Jones - JANUARY 28, 1950 – DECEMBER 22, 2020
Vicki C Jones - JANUARY 28, 1950 – DECEMBER 22, 2020 A Memorial Service will be announced soon.
William F Seiler - FEBRUARY 11, 1941 – DECEMBER 21, 2020
William F Seiler - FEBRUARY 11, 1941 – DECEMBER 21, 2020 William "Bill" F. Seiler was born on February 11, 1941 in Buffalo, NY. He was the youngest of five children born to Joseph and Clara Seiler.
On June 10, 1967, he married the love of his life, Julie A. Goldsmith/Seiler in Williamsville, NY. Bill and Julie were married for 53 years and were blessed with three children: Lisa Seiler Buell, Marc Seiler and Eric Seiler.
Bill and Julie enjoyed sharing time between their homes in Northborough and Harwich Port. They particularly enjoyed their sunny summer days spent on Cape Cod where they were members of the Allen Harbor Yacht Club in Harwich and where Bill was honored to serve as Commodore. In 2003, Bill and Julie moved to Stuart, FL to enjoy the warm weather and chance to golf and fish year round.
Bill began his professional career at the Henry L. Hanson Company in Worcester, MA where he ultimately became Vice President of the company. In 1980, he ventured out and founded his own company where he thrived as a businessman for 30 years, providing a wonderful life to his Julie and their children.
Bill's greatest love other than his family was offshore fishing, especially for tuna with his sons Marc and Eric. He also enjoyed sharing his love of skeet shooting with his sons and grandson Matthew.
Bill is survived by his wife Julie Seiler, daughter Lisa Seiler, sons Marc Seiler, and Eric Seiler, daughter-in-law Emily Seiler, and his four grandchildren whom he treasured: Stephanie, Mathew, William and Mason.
Bill left this earth far too young on December 21, 2020, leaving behind hearts aching from his sudden loss but grateful for having him grace every day of their lives.
A memorial service will be held for family and close friends on Cape Cod next summer.

Karen Trego - DECEMBER 19, 1945 – DECEMBER 21, 2020
Karen Trego - DECEMBER 19, 1945 – DECEMBER 21, 2020 Karen TREGO was born on December 19, 1945 and passed away on December 21, 2020 and is under the care of Aycock Funeral Home.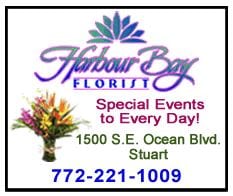 Clara S. Shore - OCTOBER 7, 1923 – DECEMBER 19, 2020
Clara S. Shore - OCTOBER 7, 1923 – DECEMBER 19, 2020 N THEIR HONOR
America, the beautiful! A grateful and a longing heart Is filled with sadness Whenever two are far apart.
For those whose hearts are filled with hope, And dreams yet to come true, May they be as fortunate As have been I and you.
You – who have been born to plenty, I – who came from War to share Its blessings: Freedom, God, Prosperity, And my responsibility to bear Its share of troubles, tears and tragedies, When men and women must perish, So that our Flag of Liberty Free in this land can still be cherished.
Remember those wise men of 1776, Who wrote the Greatest Set of Rules For all of us to follow, And keep in our hearts and souls.
Remember those who died in Wars, Tearing our own land to pieces: Brother against brother, father against son, The rivers- red with blood they ran, But, in the end, "The House United". And in this lies our great strength Which will prevail against all foes Who would try to split us asunder: Then we will rise as one And will remove them from here to yonder!
Remember Iwo Jima, Dunkirk, Omaha Beach, Anzio in Italy, "Desert Fox" on hot African sand, When Hitler tried to make all Europe his, There the blood of our soldiers also red ran.
Remember Arlington Cemetery, The "Punchbowl" under Hawaiian sun, Countless white crosses in Europe, Last resting places of men, Who fought so bravely, And fell so galantly, Preserving those precious Liberties For you and me. Let us remember all of them This Fourth Day of July, And with a prayer of thanks in our hearts Let the "Old Glory" fly – IN THEIR HONOR.
Author: Clara S. Shore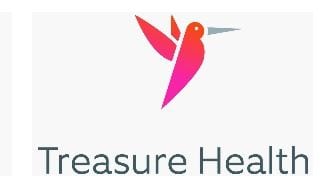 Pasquale Massaro - JANUARY 18, 1930 – DECEMBER 17, 2020
Pasquale Massaro - JANUARY 18, 1930 – DECEMBER 17, 2020 Pasquale Massaro was born on January 18, 1930 in Waterbury, Connecticut and passed away on December 17, 2020 in Vero Beach, Florida and is under the care of Aycock Funeral Home.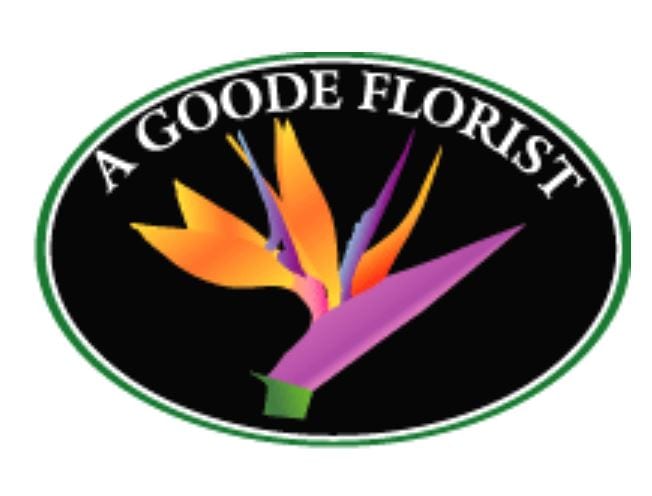 Carol Ann Anderson - MAY 10, 1938 – DECEMBER 17, 2020
Carol Ann Anderson - MAY 10, 1938 – DECEMBER 17, 2020 Carol Anderson, 82, of Port Saint Lucie passed away on Thursday December 17, 2020 at St. Lucie Medical Center.
She is survived by her husband Donald, her daughter Debra and her son Edward and his wife Denise.
Carol worked for a number of years at IBM before retiring. She enjoyed the simple pleasures in life including tuxedo cats, traveling and spending time with family and friends.
Services through Aycock Funeral Home will be held privately.
Carol McCall - JUNE 15, 1929 – DECEMBER 14, 2020
Carol McCall - JUNE 15, 1929 – DECEMBER 14, 2020 Carol Johnson McCall, a beloved mother and widowed wife, and a 50 year resident of Vero Beach, passed away unexpectedly on December 14th, 2020 , at the age of 91.
Carol, who is predeceased by her husband Leslie, is survived by her 4 children: son Paul, and daughters Elizabeth, Kathleen and Brenda; 4 grand-children, Karyn, Leah, Chad and Courtney and 3 great grand-children, Savannah, Logan and Caroline.
Carol was born in Jamestown, New York, on June 15, 1929 to Hilding and Inez Johnson. Carol and Leslie moved to Vero Beach in 1969. Carol was a bookkeeper for Indian River Memorial Hospital from 1970 to 1992. After retirement, Carol eventually came to work at PDMNet / Florida Broadband, her son Paul's business, as a bookkeeper and receptionist where she worked from 2005 until February of 2020.
Carol loved to support her children, and her grandchildren. She and Leslie were very active band-parents / chaperons, and continued that support with their grandchildren who were involved in the band and dance teams. She was also very active in supporting her grandson Chad's baseball teams, attending every game possible.
Carol was raised as an active protestant, and upon moving to Florida, she was active in attending mostly non-denominational churches. She was a big supporter of music, and loved to hear her children play instruments and sing.
Everyone who met Carol found her to be one of the sweetest, caring women they have met, and she will be deeply missed by all that knew her.
A funeral service is scheduled for December 23rd at 11am at the Aycock Funeral Home / Hillcrest Memorial Gardens. Reverend Alex Pappas will officiate. In lieu of flowers, donations can be made to: Raining Cats Rescue,
Reilly Irene Butler - FEBRUARY 17, 1995 – DECEMBER 13, 2020
Reilly Irene Butler - FEBRUARY 17, 1995 – DECEMBER 13, 2020 Reilly Irene Butler, 25, passed away peacefully on December 13, 2020 following an arduous battle with brain cancer. Her loving parents, Mike and Mary, were at her side.
She is survived by her aforementioned parents, her sisters Donna and Katie, her aunt and loving caregiver Irene, her grandmother Patricia Butler, as well as her cherished aunts, uncles and cousins. She was ushered into her ethereal new life by her grandparents John Butler and Helen and Ed Doherty.
Reilly brought light and liveliness to all she met. Her bright eyes, warm smile, and beautiful spirit encouraged all she encountered to experience a zeal for life. She remains an inspiration not only to those still fighting, but also to those who have known her battle. She embraced and appreciated all of the support she had while always concerning herself with the well-being of others. She placed herself in God's capable hands and remained steadfast in her faith.
Cremation and funeral mass will be held in Stuart, Florida. A memorial and Christian burial will be in the spring in Riverhead, NY.
Captain James Foley - NOVEMBER 29, 1939 – DECEMBER 12, 2020
Captain James Foley - NOVEMBER 29, 1939 – DECEMBER 12, 2020 ames L. Foley, age 81, died suddenly and peacefully in his sleep on 12/12/20 while in Stuart, Florida, as a seasonal "snowbird" resident from New York. Home is White Plains, New York and spends summers in Amagansett, New York. He purchased a condo in Stuart in 2011, to spend time here where the weather is warmer. We had rented in St Augustine, Florida for 12 years prior just to miss winter snow; but, that area of Florida can be cold, and it was, so the "snowbirds" went further south to Vista Pines, our heavenly spot.
Jim was born in Mt Vernon, New York on November 29, 1939 to Lawrence and Jane (Matthews) Foley. He attended and graduated from Eastchester schools in New York prior to joining the US Navy in 1957 to 1962. He was a proud Navy vet.
During the years spent in the Navy, he was a top Boson Mate and a member of the special underwater demolition team assigned to two mine sweepers - USS Independence and the USS Assurance. He saw active duty in the Mediterranean during the civil war in Lebanon and was in Cuban waters during the Bay of Pigs, blowing up mines. The US Navy was there to block the Russian ships from getting to Cuba during the missile crisis.
Upon discharge from the Navy he did many jobs – learned to be a bricklayer, built swimming pools, became a carpet mechanic and was a volunteer firefighter in the Town of Eastchester, New York since high school.
He became a paid firefighter with the Greenville Fire Department in Scarsdale, New York. While working there, he assisted at the Westchester Fire Training Center for young and new rookies.
He helped build an obstacle course for future firefighters to show them how to safely disengage themselves so they could survive and not die in the fire. All the obstacles that they built were where a firefighter had died or was badly injured. He also instructed classes in knot tying (from Navy training) for propelling down from burning roofs, or, for saving people. He was a great teacher and everyone paid attention because he made them laugh during these serious sessions. He also became a trained and certified EMT with a little extra medical knowledge from his wife, who was a NYS registered nurse.
He was for several years on the negotiating team for better equipment and benefits for all future and current firefighters.
Jim became an Acting Fire Captain several years before retiring after 28 years of active service.
He was a member of the Emerald Society's Westchester Firefighters Bagpipers and Drummers Marching Band. He was a lead drummer. Their band won many marching trophies. Their favorite parade was NYC St Patrick's Day Parade, marching with all the NYC and Westchester Firefighters. He started out playing a bagpipe but our Bassett Hound dog would howl every time he practiced so he switched to the drum. His musical talents also helped him learn to play the guitar.
Jim's love for the sea and boating lead him to owning many boats over the years. His last boat was called "TH Y IRISH MIST" and was moored in Montauk, New York at Gone Fishing Marina. Our kids, friends, and family enjoyed many hours in the waters of Gardner's Bay, Montauk Point, and Black Island – fishing and boating, hoping to catch the "big one" for the prize board at the Marina. He was given a camera to catch a picture of the big ones that got away – to match some of the stories that came along with these magic moments we all enjoyed.
He traveled to Alaska, Canada, Venezuela, Mexico, Cuba, and the entire Eastern coast of the US from Maine to Florida catching fish and sharks – all kinds. He was a member of the tag and release oceanographic research team that was tracking the migration of sharks. Many tags were returned with important data and each time he received a hat. Sharks travel far – caught in Montauk, NY – caught again off coast of Africa, South America, Cuba, Spain, Greece, Portugal and each time a hat arrived – his collection was huge. Everyone he knew got a hat.
Retirement gave him more time to travel – unable to sit still, he expanded his interests. He bought a Harley Motorcycle and joined the White Plains "HOGS". His wife thought he had really lost his mind – yelling that was too dangerous and insisted that he take a safety motorcycle course that police officers take – you guessed it, he passed.
The Hogs were a group of retired doctors , dentists, teachers, cops and firefighters and even one of Donald Trumps' accountants, who wanted to see the great American Countryside the way the pioneers did. They did Mount Rushmore, Grand Canyon, gold mines, Badlands, Indian Reservations, all National Parks – Zion, Yellowstone, Sturgis (with 400,000 others) Coast of California, Mexico, Route 66, Salt Flats, Montreal, Blue Ridge Mountains of Virginia, Rolling Thunder Rally for US Vets to Washington, DC and Gucci Garlic Run to raise money for the Make-a-Wish Foundation.
Jim was also a Navy Vet who escorted older vets from Westchester County, NY to get them to Washington, DC to see all the new monuments that were built to honor their service. He was also a 50 year member of the American Legion and Elks Club.
Jim loved golf, fishing, and ice hockey as a player and a fan. Both his son, Robert and grandson, Sean fish and play ice hockey. Many tips and secret numbers for good fishing grounds and ice hockey players were passed on.
Jim met his future wife, Marilyn, who is a nurse, on a blind date in 1963. She became the love of his life and they were married August 21, 1965. They enjoyed 55 years together. Soon two children came along, Dawn was born in 1969 and Robert in 1974.
He was preceded in death by his parents and his beloved daughter Dawn, who passed away June 6, 2019. He leaves behind his wife, Marilyn, of 55 years, son Robert, grandson Sean Michael, ex-daughter-in-law Jennifer and a sister Catherine Klarmann and husband George of South Carolina, two brothers-in-law Wayne Fedorczak (wife Karen) and Gary Fedorczak (wife Betty) of Yorktown and Dover Plains, New York; many nieces, nephews, cousins and friends all across the USA.
He was one-of-a-kind; a great gentleman who enjoyed life to the fullest and never wanted to grow old. He was honest, generous, happy, hard-working and fun-loving all the time. His smile and twinkling mischievous blue "Irish" eyes always got to me.
He was a great story teller, photographer and most of all a great family man who will be missed by everyone. He enjoyed good friends, good food, good times and good laughs and will be missed by all those who were fortunate to know him.
Memorial services will be held at a future date in the spring, 2021 in While Plains, New York when we can safely gather to celebrate this humble and happy man's extraordinary life
Michael A. Bernat - MARCH 17, 1943 – DECEMBER 12, 2020
Michael A. Bernat - MARCH 17, 1943 – DECEMBER 12, 2020 Michael A. Bernat, of Hobe Sound, Florida, passed away on December 12, 2020 after an illness. Mike and his wife Carol Bernat lived and celebrated 52 wonderful years together. In addition to his beloved wife, Carol, Mike is survived by his son Michael Bernat, Jr. (wife Kim Bernat) his daughter Lisa Bernat, his daughter Colleen English (husband Richard English), son Kevin Rood, and his grandchildren, Ethan, George and Sarah. He is also survived by his brother-in-law and sister-in-law Wayne and Sandy Maheu and his nephew Mark, as well as many dear friends.
Mike's career include being a mechanic, a national guardsman, a fire fighter, and then as a sales rep in the insurance industry. He then had his own limousine business and built a clientele that he continued to drive for until retirement. Mike also took to Uber driving as he especially enjoyed the conversations with the many people he met. He loved to play golf, fishing and boating, playing cards, traveling and being with his family.
A memorial service will be held in early 2021 at St. Christopher's Church in Hobe Sound, FL.
Dr. Victor H Rubino - DECEMBER 6, 1923 – DECEMBER 10, 2020
Dr. Victor H Rubino - DECEMBER 6, 1923 – DECEMBER 10, 2020 Dr. Victor H Rubino was born on December 6, 1923 in New Haven, CT and passed away on December 10, 2020 and is under the care of Aycock Funeral Home Young & Prill Chapel.
Visitation will be held on December 16, 2020 at 11:00 am at Aycock Funeral Home Young & Prill Chapel, 6801 SE FEDERAL HWY, STUART, FL. Mass of Christian Burial will be held on December 16, 2020 at 12:00 pm at St. Andrew Cathoilc Church, 2100 SE Cove Rd., Stuart, FL.
Diane Kathleen Siegel - December 25 1934 - December 8, 2020
Diane Kathleen Siegel - December 25 1934 - December 8, 2020 Stuart, FL – Diane Kathleen Rooker Siegel, 85, passed away peacefully in her home December 8, 2020 with her loving sons and niece by her side.
Diane was born on Christmas day at her grandparent's house in Tarentum, PA when the family was visiting for the Christmas holiday. She grew up in Wyandotte and Trenton MI and graduated Trenton High in 1952. There, she met her future husband, William Siegel, who said the first time he saw her she was the girl he would marry. They wed right after high school. They had 2 sons, Steven and Michael. They moved several times, to Sylvania, OH then Malvern AK then Ann Arbor MI and finally settling in Stuart FL in 1993. Every place they lived, she made life long friendships.
Diane was very outgoing, always hosting parties, holiday celebrations, birthday parties for friends, and any other event that may arise. She always had time to listen and offer an empathetic voice of support. Diane loved Siamese cats, and had 1 in her home throughout her adult life.
Diane was a member of the Peace Presbyterian Church. She volunteered for many organizations. She helped the children at Port Salerno Elementary School. She volunteered at Blake Library for many years and most recently at the Elliott Museum. She also served on her Homeowners Board of Directors and various committees. She loved the arts and cultures and supported/attended many events at the Barnes Theatre, the Maltz Theatre and the IRC College.
Diane was preceded in death by her husband William (Bill). She is survived by her sons Steven and Michael, her 4 grandchildren (Jennifer, Erika, Amber, and Derek), and 3 great grandchildren.
In lieu of flowers, the family requests contributions to The Multiple Sclerosis Society or St. Judes Children Hospital.
A service will be held at Martin Funeral Home on Monday, December 14 at 11:00. She will be interred at Michigan Memorial next to her husband on December 18 at noon.
Olusola Onagoruwa - FEBRUARY 9, 1957 – DECEMBER 7, 2020
Olusola Onagoruwa - FEBRUARY 9, 1957 – DECEMBER 7, 2020 Olusola Olawunmi Onagoruwa February 9th, 1957- December 7th, 2020 Olusola Olawunmi Onagoruwa is the beloved spouse of Adeniyi David Onagoruwa. She is also the beloved mother of Samuel Babajide Onagoruwa, Rebecca Doyinsola Onagoruwa, and Michael Babatobi Onagoruwa. Olusola Olawunmi Onagoruwa has two grandchildren, Gabriel and Jacob Onagoruwa (whose parents are Samuel Babajide Onagoruwa and spouse, Kaisha Ahye Onagoruwa) who she dearly treasured and loved. Her siblings are Olatunji Ajayi, Olaitan Bakare, Oladunni Alarape, Olajumoke Ajayi, Abiodun Ajayi, and Babatunde Ajayi. She has several nieces and nephews and is dearly remembered by all extended family and friends. Olusola Olawunmi Onagoruwa was born in Ilesha, Nigeria on February 9, 1957 and relocated to the United States in 1995 with her family. She completed an undergraduate degree with a Bachelor in Sociology from Buckinghamshire College of Higher Education in High Wycombe, England, and pursued grad
uate studies at Nova Southeastern University receiving a Master of Science with a Major in Criminal Justice in addition to a specialization in Forensic Investigative Technologies in the field of Criminal Justice. She held multiple jobs in Social Services and ended her career with the Broward Sherriff's office. She retired as a Child Protective Investigator after having worked for BSO for 16 years (from 2004 - 2020). Olusola Olawunmi Onagoruwa is a writer having authored the children's book, "The Carnival". In her free time, she enjoyed traveling, spending her time doing interior decorating, gardening, and keeping up to date on social media events. Olusola Olawunmi Onagoruwa also leaves behind her beloved pet dog, Cassiel who has been part of the family for 13 years.
Lillian R Johnson - AUGUST 10, 1918 – DECEMBER 7, 2020
Lillian R Johnson - AUGUST 10, 1918 – DECEMBER 7, 2020 Lillian R. Johnson of Hobe Sound FL passed away on Dec. 7, 2020, very peacefully of natural causes in the care of her two daughters, Joanne and Karen.
She was one of ten children. born on 8/10/1918. She was the daughter of Giovanni and Giovanina Romano, in Thompsonville, CT. She was married to Frank S. Johnson, the love of her life, for 49 years, prior to his death.
She leaves behind her four children- Joanne Perkowski and husband Bob, Martha Newton and husband Taylor, Karen Gagnon and husband Gerry and son Frank Jr. and wife Debbie; eight grandchildren- Lori, Cheri, and Bobby Perkowski, Beth Downing, Stephen and Suzanne Edwards, Lyndsay Neffinger and LeighAnne Andrews; eight great grandchildren - Spencer and Ashlynn Edwards, Samantha and Eric Downing, Adam, Ryan, Jared, and Kara Lester and three great great grandchildred - Ayden Carson, Gemma and Tamriel Lester. Three sisters- Frances DeGray, Katie Taylor and Mary Slegris and one brother Ray Romano, all of Thompsonville Ct.
Lillian was a devoted homemaker, mother and grandmother and was known to family and friends as "Mum". She enjoyed spending her summers at Hampton Beach NH and winters in Florida.
A memorial service will be held at a later date in May, 2021 in Chicopee, MA.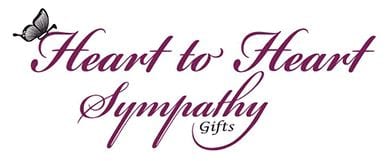 Ardis Eileen WILSON - APRIL 27, 1931 – DECEMBER 7, 2020
Ardis Eileen WILSON - APRIL 27, 1931 – DECEMBER 7, 2020 Aridis Eileen Wilson, 89, of Port St. Lucie, FL was welcomed home by her precious Lord & Savior on December 7, 2020.
Ardis was born on April 27, 1931 in Council Bluffs, Iowa to Charles & Myrtle (Grant) Walters. She married Donald Wilson on June 14, 1952, her loving husband of 68 years. Ardis was a beloved wife, mother, mother-in-law, grandmother, great-grandmother, sister, sister-in-law, aunt and friend.
Ardis served her Lord her whole life. Ardis was an active member for many years at Trinity Covenant Church in Manchester, CT before moving to Port St. Lucie. When she and Don relocated to Florida, she soon became an active member of Sunlight Community Church in Port St. Lucie, FL. She loved music; including playing the piano, singing in church choir, attending musicals or listening to her collection of records. Traveling to many destinations with lifelong friends was always a joy to Mom. The most special time was our tradition of family vacations in Ocean Park, Maine every summer. Those memories will remain very dear to each of us. Ardis enjoyed spending time with her family and entertaining friends in her home. Her beautiful smile will be sorely missed by all whose life she touched. She was a great cook and always had plenty of wonderful food to share.
She is survived by her husband, Donald Wilson of Port St Lucie, her four children; Deborah MacVarish and husband, John of Kansas City, MO, Janet Kellie and husband Matt of Manchester, CT, Pamela Philbrick and husband Ray of Manchester, CT, Robb Wilson and wife Linda of Vernon, CT, sister Janice Powell of Port St Lucie, FL, sister-in-law Carol Walters and niece Patti Walters of Omaha, NE. Her grandchildren and great grandchildren are: Jonathan MacVarish and Erin (Liam & Logan) in MO, Jeremy MacVarish and Jennie (Emersyn & Rennen) in IA and James MacVarish in MO, Jennah Kellie in Ct, Joshua and Christina (Alexandria) in CT, Daniel and Holly (Noah & Grace) in CT, Nathan and Lauren (Adelyne) in CT, and Zachary Philbrick in CT, Ben Wilson and Amanda Wilson, in CT.
Memorial services are being planned in Florida and later in Connecticut where her final resting place will be.
Daniel Arthur O'Leary - JULY 7, 1939 – DECEMBER 7, 2020
Daniel Arthur O'Leary - JULY 7, 1939 – DECEMBER 7, 2020 Daniel Arthur O'Leary was born on July 7, 1939 in Fair Haven, Massachusetts and passed away on December 7, 2020 in Jensen Beach, Florida and is under the care of Aycock Funeral Home.
Visitation will be held on December 11, 2020 at 10:00 am at Aycock Funeral Home, 950 NE Jensen Beach Blvd, Jensen Beach, FL. Prayer Service will be held on December 11, 2020 at 11:00 am at Aycock Funeral Home, 950 NE Jensen Beach Blvd, Jensen Beach, FL.
Eduardo Parra - SEPTEMBER 24, 1952 – DECEMBER 6, 2020
Eduardo Parra - SEPTEMBER 24, 1952 – DECEMBER 6, 2020 Eduardo Parra was born on September 24, 1952 and passed away on December 6, 2020 and is under the care of Aycock Funeral Home.
Funeral Service will be held on December 14, 2020 at 11:00 am at Faith Congregational Church, 2199 SW Savona Blvd, Port St Lucie, FL. Graveside Service will be held on December 14, 2020 at 12:30 pm at Rolling Oaks Cemetery, 2200 SW Del Rio Blvd, Port St Lucie, FL.
Mary Adrienne Moore - APRIL 20, 1947 – DECEMBER 5, 2020
Mary Adrienne Moore - APRIL 20, 1947 – DECEMBER 5, 2020 Adrienne Moore, recently residing at Addington Place of Stuart, died after a brief illness on Saturday, December 5, 2020. Born in New York on April 20, 1947, she moved to the Treasure Coast in 1957 with her parents, Bill and Marie Moore. Ms Moore graduated from St. Anastasia School in Fort Pierce and Barry College in Miami. She worked in both St. Lucie and Martin counties, spending 20 years as a news reporter working in print, radio and television, including as the Treasure Coast reporter for WPTV Channel 5. Her next 25 years were spent as the public relations development specialist at Indian River State College's public radio station WQCS. She retired in 2007, but kept her hand in it by starting her own business assisting with media relations and special events. She was a resident of Stuart. Ms Moore was an accredited public relations professional, as well as, a certified public relations counselor. She was a member of the Treasure Coast Florida Public Relations Association chapter for 29 years, working on multiple chapter committees, and serving four terms as chapter president. Ms Moore also presided as state president and as the Florida Public Relations Education chair. She was unanimously named a Florida Public Relations Association Life Member in 2020. Ms Moore lent her expertise to numerous local nonprofit organizations over the years, including the Environmental Studies Council in Jensen Beach, Molly's House in Stuart, the Zora Neale Hurston Committee in Fort Pierce, Women Supporting the Arts, and she had been a volunteer at the Kennedy Space Center for NASA Public Affairs for 11 years. She was a friend to all, a mentor to many, with a quick and hearty laugh, ready to jump in with both feet to help whenever and wherever needed. The Treasure Coast has lost a dear and devoted friend. Ms Moore will be laid to rest at Fernhill Cemetery in Stuart. A celebration of Life will be held in 2021. Donations can be made to Helping People Succeed and Treasure Coast Hospice.
George Albert Powell -JULY 19, 1943 – DECEMBER 4, 2020
George Albert Powell -JULY 19, 1943 – DECEMBER 4, 2020 George A. Powell, 77, of Palm City, FL. went to be with the Lord Friday, December 4, 2020. He was born July 19, 1943 in Williamsport, Pa., son of the late Harry M. and Jane L. Powell.
On February 24, 1967, George married Jeanne Gottshall and they celebrated 53 happy years together. He was a 1961 graduate of the Williamsport High School in Williamsport, Pa. He worked at Grumman Aerospace as an Industrial Engineer, later Triumph Aerostructures for 30 years in Stuart, FL., before retiring in 2003. George was a member of Covenant Fellowship Baptist Church in Stuart, FL.
George enjoyed all sports and amazed his friends and family with his knowledge and statistics. He enjoyed spending time with his children and grandchildren, cooking on his grill and attending sporting events.
In addition to his beloved wife, Jeanne, George is survived by two daughters, Stephanie Powell (Jennifer Perdue) of Tallahassee, FL and Marni Jo Dargis (Scott) of Stuart, FL; twin granddaughters, Jacklyn Dargis and Jennifer Dargis of Stuart, FL.; two brothers, David (Cindy) Powell of Toms Brook, Va., and Steven Powell of Arkansas, and the late Joseph Powell (1969). Also surviving are many nieces and nephews.
A Celebration of George's Life will be held Friday, December 11, 2020 11:00 am at Covenant Fellowship Baptist Church, 2880 Aster Lane, Stuart, FL.
In lieu of flowers, the family suggests memorial contributions in George's memory be made to Friends of Paws Park, C/O SW Borough Office, 329 W. Southern Ave., South Williamsport, Pa. 17702
Kenneth Dale Carroll - October 12, 1960 - December 02, 2020
Kenneth Dale Carroll - October 12, 1960 - December 02, 2020 Kenneth Dale Carroll of Stuart, Florida was suddenly called home to be with Jesus on December 2, 2020, at the age of 60.
Ken was born in St. Louis, Missouri in 1960 to Eugene and Joan Carroll, who preceded him in death.
Ken is survived by his beloved wife of almost 40 years, Kim; son Andrew Carroll (Anna); daughter Lindsay Campbell (Robby); and two grandchildren that he adored, Leighton and William Carroll.
Ken was the fourth child of eight. He is survived by his siblings Eugene Carroll (Carrie), Charlene McGrath (Chris), Stephen Carroll (Judy), Rhonda Lutker (Dale), Michael Carroll (Mary) and Keith Carroll (Jennifer), and many nieces and nephews that he loved so much. His brother, David Carroll, preceded him in death.
Family was important to Ken, and he had wonderful relationships with many aunts, uncles, and cousins. Ken never knew a stranger, and considered everyone to be his brother-in-Christ.
After graduating high school in 1979, Ken joined the US Navy and served on the DD-944 USS Mullinnix as a machinist mate. He loved his time in the Navy and was extremely proud of his military service. During his service, Ken was awarded the Shipmate-of-the-Quarter. He enjoyed attending the DD-944 USS Mullinnix reunions whenever he could, forming new friendships and renewing old friendships with shipmates. Ken was a lifetime member of the VFW.
Ken moved to Stuart upon retirement in 2015 after 23 years with Ameren Missouri. He was a transmission lineman and enjoyed the brotherhood and friendship with his fellow coworkers.
Ken's passion and purpose in life was to share the love of Jesus with everyone he met, and Ken spent his entire life bringing others closer to Him. Though Ken formally retired, he never retired from spreading God's word, love and joy with every single person he encountered. He was best known for his authenticity, beautiful smile and heart-felt, bear hugs. When you met Ken, he wanted you to remember and know that Jesus loved you more than anything and that you were special.
Ken volunteered for Treasure Coast Hospice, the Christian Community Care Center, the Stuart Police Department, and greeting and bread ministry with his church, Covenant Fellowship. Through his countless acts of service, he formed an abundance of meaningful friendships.
A celebration of Ken's life (memorial service) will be held at Covenant Fellowship Baptist Church in Stuart, FL on Sunday, December 6 at 2 p.m. There will also be a service at Grace Church in St. Louis, Missouri later this month.
Alberto Q. Garcia - June 25, 1951 - December 01, 2020
Alberto Q. Garcia - June 25, 1951 - December 01, 2020 On Tuesday, December 1, 2020, Alberto Quaresma Garcia, loving soulmate, father, and stepfather, passed away at the age of 69 due to COPD complications.
Alberto was born June 25, 1951 in Lisbon, Portugal to Fernanda and Luis. In 1969 he would follow in the footsteps of his cherished uncle, Eugenio, and immigrate to the United States. He would settle on Long Island in New York where he'd marry Deborah and raise four children while working at an Entenmann's bakery for thirty years. In later years he would find Stephanie and his family would grow to include three more children before finally settling in Port St. Lucie, Florida after retirement. A staunch pro-union activist and lover of animals, Alberto also had a passion for the sport of his youth, soccer.
He is survived by his children, Stephanie, Mark, Bryan, and Chris; his step-children Amanda, Will, and Stephen; his brother George; his beloved dog, Lucie; and the love of his life, Stephanie.
James Bruce MacCall - JUNE 28, 1951 – DECEMBER 1, 2020
James Bruce MacCall - JUNE 28, 1951 – DECEMBER 1, 2020 James Bruce MacCall June 28 1951 - December 1 2020 Jim MacCall was born in Chester Pa. He was the devoted grandson to Lydia White. His parents were John Dexter MacCall and Barbara Ann (née White). He is survived by his loving husband Kevin Melvin, his loving brother Michael Joseph and his wife Janet (Gummel). Also by his sister Janice Beahan and her Husband Dan. He also has a niece Darian Beahan and Two nephews Nicholas Beahan and Michael Alan MacCall and many lifelong friends and associates.
Jim Graduated from Nether Providence High school in Wallingford , PA in 1969. He then went on to pursue his lifelong dream of being a first grade teacher. He received his Bachelors in Elementary Education from West Chester University and His Masters degree from Temple University. He taught in South East Delco school district in PA and continued teaching until retirement in the Lower Merion School district in Pa. Jim was never happier then when he was teaching. He loved His Career. Jim was an avid Musical theater fan and enjoyed co producing the first and fifth grade musicals. Jim and Kevin traveled often to NYC to catch the latest Broadway Shows. He even got to be a backer for the Tony Award winning show Grey Gardens. Over his life Jim volunteered at the Philadelphia gay switchboard . Was active in community theater, was Secretary and President of Independence Squares Lgtbq+ square dance club . He studied American Sign Language to become an interpreter. Jim loved to travel. Jim and Kevin took many vacations m
any involved cruises to Alaska, the Baltic region including Russia, many trip through the Caribbean including the Panama Canal. He especially enjoyed the western coast of Ireland where they vacationed multiple times. He was so excited to retire to Florida with Kevin. He was a loving and loyal husband brother and Friend. He was much loved and will be sorely missed by Kevin and his family as well as his extended family and friends. Kevin would like to extend his gratitude to everyone for their loving expression of condolences and support. They have helped him at this difficult time.
Memorial services to be held at a later date when Covid is under control.
Frederick O Rieger - February 25, 1939 - April 29, 2019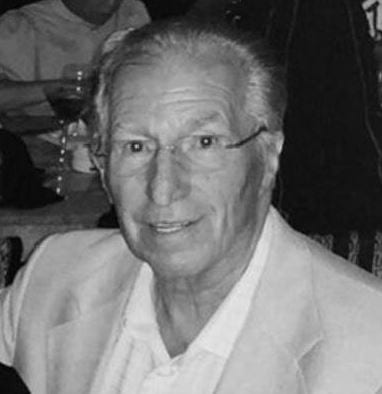 Frederick O Rieger - February 25, 1939 - April 29, 2019 Frederick O. "Fred" Rieger, 80, of Port St. Lucie passed away peacefully at home on April 29, 2019, after a lengthy battle with cancer.
Born and raised in Portland, Oregon, Fred joined the Air Force to serve his country and began his love of travel. Fred's early career with Taylor Publishing gave him the opportunity to travel the United States and brought the love of his life to him. In 1994, with his wife, Terry, they opened Diamonds by Terry in Stuart, FL and quickly became known as philanthropists from the many local charities they supported. Recently they were honored by the House of Hope for their years of dedication.
Fred was always quick with a smile and known for his big heart. He always looked at life with a positive attitude, never looking at the glass half empty but always half full. A loving husband, father, grandfather, and friend whose quick wit kept those around him smiling, he leaves behind his wife Linda "Terry" Rieger, his sons David Rieger and his wife Kimberly Johnson-Rieger of Harmony, FL, and Joseph Rieger and his wife Sandra Rieger of Port St. Lucie, FL, his grandchildren Joshua Rieger, Justin Rieger, Jennifer Rieger, David Rieger, II, and Giovanna Rieger, as well as two great-grandchildren Kyleigh and Wyatt Dellinger. Preceded in death are his parents, Otto and Carla Rieger, as well as his brother and sister-in-law, Philip and Anne "Nancy" Rieger.
A burial at sea will be held with family at sunrise on Saturday, May 4, 2019. All are welcome to attend the Celebration of Life to be held also on Saturday, May 4th from 2 pm to 5 pm at the Marriott Resort Hutchinson Island in the Osprey Ballroom, located at 555 N.E. Ocean Blvd., Stuart, FL.
In lieu of flowers, the family requests donations to be made to any of the following charities: House of Hope, Hibiscus Children's Center or Mary's Shelter.
Richard "Dick" Shaw Hall Jr. - December 9, 1944 – April 1, 2018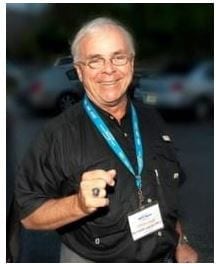 Richard "Dick" Shaw Hall Jr. - December 9, 1944 – April 1, 2018 - Richard Shaw Hall, Jr. December 9, 1944 – Was an American publisher with a marketing and sales background. Mr. Hall was born on Staten Island, in New York City. He attended Port Richmond High School where he experienced his first exposure to the world of publishing when he, for 4 years, worked on the school's yearbook.
He attended City College of New York (Staten Island) from 1963 and 1964. He then embarked on an adventure to Kentucky, Morehead State University where he finished his undergraduate degree with majors in History, Sociology and Psychology, with minors in Business and Biology.
He returned to New York and began a teaching career in the field of Special Education specifically "Learning Behavioral Disabilities" at the secondary level (7th grade – 12th grade) at the 600 school on Staten Island housed on the Mt Loretto campus.
He attended Columbia University Graduate School with an emphasis in "Behavioral Psychology".
After several lengthy teachers strikes he was offered an opportunity to move to Columbus, Ohio working for B.F. Skinner, designing and implementing behavioral modification programs imbedded in curriculum. He also did field research in that field and staff development. From 1969 – 1972 he was on loan to the University of Pittsburg (Leaning Resource Development Center) working with a field research program called I.P.I (Individualized Prescribed Instruction). In 1970, when the publishing rights for I.P.I. was acquired by New Century Education Corporation, Mr. Hall returned to the world of publishing. He remained with New Century until 1975.
During this time Mr. Hall was involved with Open Court publishing, editing the synthetic phonics "Foundation" program.
From 1976 to 1979 Mr. Hall became aware of school of educational thought spearheaded by Dr. Arthur Whimby, author of" Intelligence Can Be Taught" and began a relationship with a company called I.S.I (Innovative Sciences, Inc.) who brought behavioral management techniques together with the cognitive learning strategies of Whimby.
In 1979 he joined the Ohio based C.O.I.N. (Coordinated Occupational Information Network) an information database serving the guidance counselors across the country.
In 1986 after the sale of C.O.I.N. to Bell & Howell, Mr. Hall joined the Marketing and Sales department of Cambridge Book Company.
He achieved his highest success with Out2News, an online publishing newspaper effort created for the local Treasure Coast Community with a News/citizen journal emphasis. He called it the "Happy" news!
Perhaps the most important roll Mr. Hall prized was that of loving husband and devoted father. He adored his family and put them first in all that he did.
He is survived by his wife Robin Hall of 37 years, son Richard Shaw Hall III and daughter in law Sasha Hall, son Andrew Shaw Hall and daughter in law Erica Hall.
Richard Shaw Hall Sr. April 21, 1921 - September 28, 2007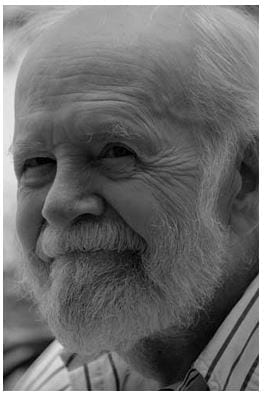 Richard Shaw Hall Sr. Decorated Naval Aviator Dies at 86 in Palm City
Richard (Dick Hall) Hall founder of Libre House Publishing of Princeton, New Jersey and Chem-Pro Marketing of Staten Island, New York died September 28, 2007 after a brief illness in Palm City, Florida.
He is survived by his two sons Richard S. Hall, Jr. and daughter in-law Robin Hall of Palm City, Florida and Gregory H. Hall and daughter in-law Debbie Hall of Staten Island. He was also survived by three grand children Dana Carole Hall Reese of Los Angeles, Richard S. Hall III of Palm City and Andrew S. Hall also of Palm City. Mr. Hall had two great grand children Charles and Smyth Reese of Los Angeles. He also was survived by 2 siblings, older brother Norman Hall (91)of Whiting, New Jersey and younger sister Doris Zdanowicz of New Jersey as well.
He was married to Alice M. Baker for 60 years also of Staten Island.
Noted "Who's Who" business and finance entrepreneur was probably best know for his "Cost estimation" articles in McGraw Hill's publication Chemical Engineering. He led the way to computerized cost estimation in the stainless steel industry.
From modest means in his early years it might be said that he was a product of the depression and World War II. Born on Staten Island, New York on April 21, 1921 he attended Public School #30 in The Westerleigh area of the island. He graduated from port Richmond High School in 1939 and proceeded to go to work in Manhattan for the U.S. Nickel Company. Later in 1941 he worked at The Bethlehem Ship yard where he worked as an electricians apprentice on ships including the Destroyer Juno.
He enlisted as a Naval Aviation Cadet in April 1942, shortly after the Japanese attack on Pearl Harbor. He was first assigned to The Naval Civil Pilot Training Program at Syracuse University from June to October 1942; United States Naval Preflight School at the University of North Carolina, Chapel Hill, N.C., from January to March 1943; United States Naval Air Training Center, Glenview, Illinois, from March – July 1943; United States Naval Air Training Center, Corpus Christi, Texas, July 1943 – February 1944; graduated and commissioned Ensign U.S.N.R. (Naval Aviator) on February 9, 1944.
Assigned U.S. Naval Operational Training Center, Banana River, Florida from February -April 1944; assigned to Navy Squadron VPB26, Charleston, S.C. to Fleet Air Wing 17, serving with the fleet in the central and western Pacific theaters. Awarded Distinguished Flying Cross and Air Medals for "Meritorious Service" in China, Korean and Japanese mainland theaters of operation. He was promoted to Lt. (JG) in April 1945. Was a member of the first Naval Aviation Squadron to land in the Tokyo Bay area simultaneous with the fleet's arrival in September, 1945. He served several weeks with the occupation forces in Japan.
Reassigned to Naval Air Station, Kaneohe, Hawaii. Ordered to Fleet Headquarters, New York via NAS Alameda, California for release from active duty on January 6, 1946.
Mr. Hall attended Wagner College, Staten Island, New York from 1946 to 1948. He then went to work as a sales representative for New York Refrigeration Co., Long Island, N.Y., 1947. Sales Representative for Doyle & Roth Manufacturing Co., Brooklyn, NY from 1947 to 1954; Advertising Sales Manager, 1954 – 1963; Vice President 1963 – 1970. Vice President of Walster Corp. Simpson, Pa. 1962 – 1970; Chem-Pro Marketing Services, Staten Island, N.Y., 1966 – 1970; Vice President, Chem-Pro Associates, 1970; President, Richard S. Hall & Associates Ltd., Staten Island, NY from 1970 – 1987.
For 20 years he was a Biographee of Who's Who in the East, Who's Who In Finance and Industry, and the International Biographee.
He served on American Standards Association committee establishing "Standards for Tubular Heat Exchangers for the chemical industry", a collaborative effort between the American, and the Tubular Exchanger Manufactures Association.
Retiring in 1987 he joined and actively participated in the Services Corps of Retired Executive, co-chairing-in a collaborative effort with the Staten Island Chamber of Commerce–a series of seminars on international trade.
He was a member of the Chemists Club, American Association of Cost Engineers, Association of Naval aviation, Service Core of Retired Executives, The Planetary Society, National Space Society, and International Trade Advocacy Group.
After the death of his loving wife in 2003 and in ill health, he moved to Palm City, Florida to live with is son Richard and his family.
In his later years he was active with The Martin County Council On Aging, The V.I.P. (Visually Impaired Persons), The Palm City Art Associates.
Mr. and Mrs. Hall will be buried at Arlington National Cemetery. The family has expressed that in lue of flowers please make a donations to Hospice of The Treasure Coast.