3 Percent of Former Foster Youth Graduate From College - Yeah!?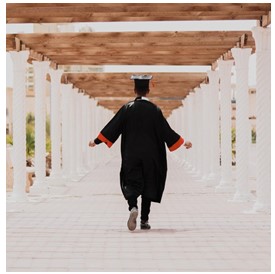 Article Contributed by: Communities Connected for Kids
The following first appeared in the June 14th edition of the Youth Whisperer in a blog called, "Insights from Dr. Elizabeth Wynter." Dr. Wyntner is the Executive Director of Selfless Love Foundation.
Child welfare systems do not collect post-secondary completion data for former foster youth. Despite...(national programs that) prepare transitioning youth for self-sufficiency, states' passage of extended foster care, and college tuition waivers, we are not collecting data that will tell us if youth exiting care have the ability to be self-sufficient when independent living services end at age 21 or 23.
Child welfare systems do collect what I would term as "activity or output data" for the National Youth in Transition (NYTD) Database. Unfortunately, the limited data collected though NYTD is not reported to states in real time to help improve service delivery.
While child welfare is a heavily monitored, data-driven system, we still find ourselves in a data desert in independent living, 20 years after the passage of the Foster Care Independence Act.
So why do you hear people say, "Only three percent of former foster youth graduate from college?" That data comes from the 2011 Chapin Hall Midwest Evaluation of the Adult Functioning of Former Foster Youth from a sample of young people from Iowa, Wisconsin, and Illinois.
Chapin Hall's more recent research The California Youth Transitions to Adulthood Study (CalYOUTH) 2021 found that nearly 10 percent had attained a two- or four-year college degree by age 23.
Beyond the lack of outcome data, I struggle with how we frame the limited results that we have. For a young person who has suffered abuse and neglect in their childhood, along with housing and school instability in foster care, and then leaves the system without permanency or supportive adult connection, their ability to pursue and graduate from college is nothing short of a miracle.
Instead of saying "Only three percent of former foster youth graduate from college," let's reframe the narrative to celebrate all young people with lived experience who reach their academic goals and persist in climbing the steep hill to self-sufficiency.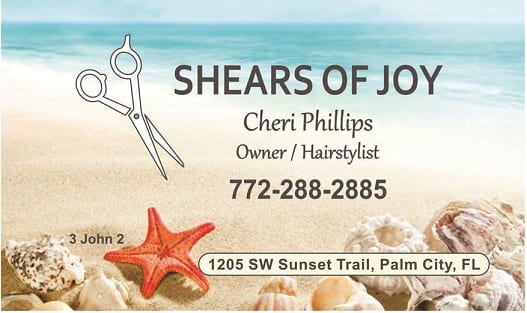 IRSC Names Bill Morosco Head Coach of Men's Basketball
Fort Pierce — A new era for Indian River State College (IRSC) sports begins on Monday, June 27, when Bill Morosco takes over as Head Coach of the storied IRSC Men's Basketball program. The new coach steps into a program that has steadily risen to become an NJCAA national and FCSAA Region VIII powerhouse. The IRSC Pioneers have played in the Region VIII Championship and NJCAA National Tournament for two consecutive seasons, advancing to the Sweet 16 in 2022 and the Elite 8 in 2021.
Morosco, a native of Wellington, Florida, comes to IRSC from Garden City Community College (GCCC) in Kansas. In his first and only season at GCCC, Morosco's team notched an impressive 22-10 overall record averaging 91.3 points per game. Before GCCC, Morosco was Head Coach at Independence (INDY) Community College of the Jayhawk Conference. His teams at INDY proved to be high-octane offensive squads averaging 90 points per game in 2020 and notching key victories over nationally ranked opponents while posting a 23-9 overall record.
"Coach Morosco possesses extensive knowledge of Region VIII basketball and an exceptional ability to recruit," said IRSC Athletic Director Scott Kimmelman. "We are excited to have him back in Florida to lead and attract student-athletes to the IRSC program. We can't wait to see where he will take the team next."
Morosco spent time as an assistant at Barry University and Eastern Florida State College before leaving for posts in Kansas. He has a deep knowledge of the Florida High School Athletic Association coaching community.
IRSC welcomes Coach Morosco and his wife, Samantha, back home to the Sunshine State.
Nina Haven Circle of Scholars Reception Returns
In Photo - Tiffany Parrish, Nina Haven Scholarships board member
Article by: Jackie Holfelder / Photos by: Liz McKinley
Since 1962, Nina Haven Scholarships have allowed Martin County students who may not have had the opportunity to go to college the chance to participate in this life-altering event.
Each year, students selected based on their financial need and a proven record of academic excellence, maturity, grit, leadership and service, are presented with their awards at a reception at the Kane Center in Stuart (2020 and 2021 were exceptions, due to Covid constraints).
On May 22, this year's Circle of Scholars added several new features.
In addition to honoring the 2020, 2021 and 2022 Nina Haven Scholarship recipients, the 12 Copper Key Promise Scholarship Kids were recognized. These youngsters are identified as potential Nina Haven recipients while they are still in middle school and nurtured by a consortium consisting of Boys & Girls Clubs of Martin County, Community Foundation of Martin-St. Lucie, House of Hope and Nina Haven Scholarship Foundation.
The highlight of the day's events was a tribute to Judy Weber, who more than anyone is the face of the nonprofit. Judy spent 26 years as Executive Director and/or Board President at Nina Haven Scholarships and is still an active board member. A video tribute was created that highlighted her many contributions and years of commitment.
To learn more about Nina Haven Scholarships, visit www.ninahaven.org.
In Photo - Tracey Etelson, Executive Director, Nina Haven Scholarships
In Photo - Dr. Nicholas Brown, Nina Haven Scholarships board treasurer, Tom Weber and Judy Weber, Nina Haven Scholarships board member
In Photo - Judy Weber, Nina Haven Scholarships board member
In Photo - Dr. Nicholas Brown, Nina Haven board treasurer delivering keynote address scholarship recipients
In Photo - 2020-2021 Nina Haven Scholarship recipients
In Photo - 2022 Nina Haven Scholarship recipients
Mariposa Elementary Kindergarten, First, & Second Grade Students Visited Their Future Grade Level Classrooms
Article by: Wendy Munao
At Mariposa Elementary, Mrs. Ryan's Kindergarten class visited Mrs. Lantaigne's first-grade classroom. They practiced first-grade skills and discussed with the current first-graders what they enjoyed most about being first-graders.
Then, Mrs. Lantaigne's first-graders visited Ms. Watson's second-grade class. They had a great time playing a math game and learning what to expect! This was a wonderful way to ease the transition into the next grade level and the students really enjoyed meeting the first and second-grade teachers.

Lawnwood Leopards Attend Math Night at Publix
Article by: Kathleen Meyer
K-5 Lawnwood Elementary students were invited to attend the Publix Math Night. Students teamed up with their parents to complete a scavenger hunt. It was a marvelous math event for the students of Lawnwood Elementary School. GO LEOPARDS!
Lawnwood Leopards are Mathematicians
Article by: Kathleen Meyer
All K-5 Lawnwood students attended a grade level math competition. The goal of the competition was to encourage students' interest in math, to develop their problem-solving skills, and to inspire them to excel in math.
St. Lucie West Centennial High School Graduation
St. Lucie West Centennial High School Graduation Facts at a Glance
• 625 Eagles graduated as members of the Class of 2022.
• 502 Eagles earned at least one industry certification through one of the school's Career and Technical Academies.
• 550 Eagles successfully completed at least one accelerated course (AICE, IB, DE or CTE).
• 8 Eagles have enlisted to serve our country in the armed forces.
• 34 Eagles earned A.A. degrees from Indian River State College.
• The SLWCHS Class of 2022 earned over 2.5 million dollars in scholarships.
• 12 Seniors have signed the Promise is a Promise pledge and are guaranteed a teaching job in St. Lucie Public Schools once they complete their teaching credentials.
SLPS Celebrates the Class of 2022
Last week, Superintendent Gent, joined by Board Chairman Dr. Donna Mills, Board Vice Chairman Troy Ingersoll, Board Member Debbie Hawley, Board Member Jack Kelly, and Deputy Superintendent Dr. Jon Prince celebrated the graduating classes of 2022 at Lawnwood Stadium.
Nearly 3,000 students walked across the stage to receive their diplomas. Graduation is the culminating event that celebrates and recognizes the achievement of each graduate. St. Lucie Public Schools proudly boasts a graduation rate of 99% at the six comprehensive high schools.
School Board Gives Green Light to Indiantown High School Newest Indian River State College Charter School Opens Doors on August 10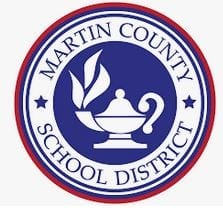 Fort Pierce — Indiantown, Florida, officially has its own high school. At the May 17, 2022, meeting of the School Board of Martin County, members approved the Superintendent's recommendation to accept Indian River State College's application to establish Indiantown High School (IHS). The charter high school will serve students in grades nine through twelve, predominantly from the Village of Indiantown, providing a high school core curriculum focusing on career exploration and workforce development. Students interested in enrolling in IHS's first ninth-grade class may now apply at indiantownhs.irsc.edu.
"The unanimous vote of the Martin County School Board members underscores the importance of this project for the citizens of Indiantown and greater Martin County and brings to life Governor Ron DeSantis' vision to make Florida the leader in workforce education," said Dr. Timothy Moore, President of Indian River State College (IRSC).
Indiantown High School expects to welcome an initial cohort of 75 ninth-grade students when it opens on August 10. Each school year through 2025, the school will add 100 students until there are 400 students across all grade levels. It will initially operate at a temporary location at the Boys and Girls Club at 17375 SW Palm Beach Street.
"Indiantown High School students will gain education credentials in high-demand fields while earning their high school diplomas," shares Interim Executive Director Leslie Judd. "We look forward to meeting with interested students and parents at our upcoming information sessions."
Information sessions are scheduled as follows during June:
• Thursday, June 2, at 6:00 p.m.
IRSC Chastain Campus, Building C, Room 101, 2400 SE Salerno Road, Stuart
• Tuesday, June 14 • 6:00 p.m.
Indiantown Education Center, 15655 SW Osceola Street, Indiantown
• Thursday, June 23 • 6:00 p.m.
Boys and Girls Club, 17375 SW Palm Beach St, Indiantown
A construction update on Indiantown High School's permanent location, a state-of-the-art 60,000 square-foot facility on 25-acres on Southwest Citrus Boulevard, is forthcoming.
"IRSC is moving with velocity to establish a high school in a community with great need and great opportunity," continues Dr. Moore. "We are grateful for the vote of confidence from the School Board of Martin County and for the vision and support of our very generous donor whose urgency to provide better futures for children and families of Indiantown has made the project a reality."
Indiantown High School is the second charter high school that IRSC will operate in Martin County. The Clark Advanced Learning Center, a public charter high school on the College's Chastain Campus in Stuart, opened in 2004. Clark is among the top-scoring Treasure Coast schools based on Florida's school grading system and among the top 20 high schools in all of Florida. Both Clark Advanced Learning Center and Indiantown High School are operated in partnership with the Martin County School District.
For more information about Indiantown High School, visit Indiantownhs.irsc.edu.
Out2News.com LLC. is an your online newspaper, "Who they are, what they do and where they do it"?
Do you have something to say, an event to talk about? An event you would like to have covered. Do it here!
Email your story or request to: rshall@out2news.com
Out2News adheres to full compliance with C.O.P.P.A. (Children's Online Privacy Protection Act of 1998)
"YOUR" Treasure Coast Newspaper & Photo Journal
Fort Pierce Central Hosts Education Foundation Annual Scholarship Ceremony
Article by: Lauren Peczko
Principal Monarae Miller-Buchanan and Assistant Principal Ayesia Boria were the Masters of Ceremony for the 2022 Annual Scholarship Ceremony sponsored by the Education Foundation.
The Education Foundation awarded 60 scholarships funded by 20 donors totaling $58,000. Many scholarships were funded in memory of school district-affiliated individuals, including Aaron Beauchamp, Harry Lee Williams, Kimberly Pearson, Tess & Abbey Huber, Andrew Schmeer, and Daniel Hinojosa.
Dr. Donna Mills, Chair of the School Board, Debbie Hawley, School Board Member, and Dr. Helen Wild, Chief Academic Officer attended the event along with principals Henry Sanabria from Lincoln Park Academy & Andrea Popwell from St. Lucie West Centennial High School. Thom Jones, President of the Education Foundation & Jackie Wolfe, Scholarship Program Manager organized the event.
Article & Photos by: Nancy Spooner
At Samuel Gaines Academy of Emerging Technologies, early release means "Stop and STEM Day", where ALL students look forward to participating in fun STEM activities. This month's theme was ESCAPE ROOMS. Each grade level was given escape room materials that were designed specifically for the students to be successful, yet required problem-solving and critical thinking skills. Ms. La Bare's students loved being included in solving problems, puzzles, riddles, and codes to discover the pirates lost treasure! To top it off, the students made pirate hats and eye patches to get into the spirit of the day.
67th Annual State of Florida Science Fair
Article & Photo by: Lauren Peczko
The following students represented St. Lucie Public Schools at the 67th Annual State of Florida Science Fair last week in Lakeland, Florida:
Special and Placement Awards
Dominique Thomas TCHS $25 Cash Award: Lake County Regional Science and Engineering Fair
Kai Valco
-SOMS $200 Cash Award: Society of Mining, Metallurgy and Exploration
-Third Place: Earth and Environmental Sciences Category
Gerald Smith Jr. APF
-$50 Cash Award: Florida Association of Science Supervisors
Robert Sansone FPCHS
JASON Colloquium Opening Ceremony Speaker
-$1000 Cash Award: Best in Show, one of eight Florida students representing the State of Florida (in addition to St Lucie Public Schools) at the International Science and Engineering Fair in Atlanta, Ga 5/8-5/13.
-Senior Division Grand Award Winner and First Place-Engineering Category
-$125 Cash Award: Florida Engineering Foundation
-$500 Cash Award: Florida Department of Agriculture and Consumer Services Innovation Award
-Certificate and Medallion: Yale Science and Engineering Association
Madison Adkins LPA
-Certificate: Society for In Vitro Biology
-Nomination for Scholarship-half tuition per year up to 4 years-Florida Institute of Technology
-Opportunity to attend Florida Youth Institute at UF for one week-University of Florida, College of Agriculture and Life Sciences
-Honorable Mention: Microbiology Category
Camila Salcedo-Lind West Gate
-Junior Recognition: Chemistry Category