Incubate Neighborhood Center to Host the Historic 2nd Annual Juneteenth Freedom Block Party
Fort Pierce - We are eager for the 2nd Annual Juneteenth Freedom Block Party, with live performances by Old Skool Gang (Original member of KC and Sunshine Band) Muffy Charles and the ASAP Band, Dee's Funk Band, Saxophonist James Broxton, and gospel sensation Neecie Eliacin.
This year's event will be held on Friday, June 16th, from 5:30-10:30pm at 532 N 13th Street. Doors open at 4:00pm and the opening ceremony will be at 5:00pm.
Last year's Juneteenth Freedom Block Party was a huge success! Never did we imagine nearly 1,000 citizens from throughout the Treasure Coast would attend the inaugural City of Fort Pierce Juneteenth Freedom Block Party. They did and WE made it happen!
We created an atmosphere where people were able to enjoy the talented lineup of local entertainment, visit a variety of food trucks and vendors lined along both sides of North 13th Street, and take a stroll through a popup art gallery featuring the works of area artisans. This momentous occasion fostered memories of the days of old when our community gathered to have a good time without any incidents and has activated a groundswell of support to plan more events like this celebration for our community.
It was the vision of the City of Fort Pierce as title sponsor, INC's Board of Directors, and the Planning Committee to inform, entertain, and provide a gathering for our community in a pleasant, safe and comfortable environment.
We achieved our goals:
Highlighting the importance of recognizing the emancipation of enslaved people in America, · celebrating the advancements of the Black community, · working toward a better, more equal future, · making this first Block Party truly special, and · branding of the Block Party as a yearly destination for the celebration of the Juneteenth holiday
We are excited to bring our community together in with good food, music, peace and love this year!
For additional information please contact Incubate Neighborhood Center at www.incbiz.or, 772-494-7504 or info@incbiz.org.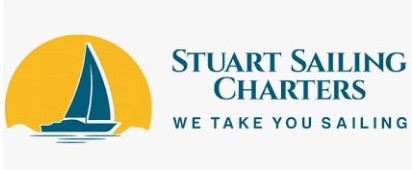 Treasure Coast Hospice Foundation Hits it Out of the Park for Grief Support
In Photo: PSL Vice Mayor Jolien Caraballo leads a group on the Stadium Stroll
Article & Photos by MaryAnn Ketcham
Treasure Coast Hospice recently hosted a Triple Play event at Clover Park in Port St. Lucie to benefit its community grief support programs.
The day began with an early morning Stadium Stroll: A Walk of Hope and Healing. And, just like its predecessor Lakeside Stroll, the event started with a hearty breakfast offering opportunities to speak with Treasure Coast Hospice staff and volunteers about the many program available such as Treasured Pets, We Honor Veterans and others. Those in attendance were invited to pen handwritten messages to their loved ones and post photos on the Memory Wall. Many composed notes on fabric strips to be added to the ongoing weave of the Treasure Coast Hospice memorial tapestry. Toni Szparaga's True Crew Dance Company moved the crowd with a special dance presentation.
The second component of the day brought a highly competitive Charity Softball Game featuring many community notables, Treasure Coast Hospice staff, sponsors and volunteers. Newly installed St. Lucie County Fire Chief Jeff Lee, A & G Pools' Travis Leonard, and State Representative Toby Overdorf were a few of the over 45 men and women participating. Jerseys, equipment and umpires were provided by Headbanger Sports and DeMarini.
Postponed to a later date due to inclement weather, the event's final element, a St. Lucie Mets game in which the athletes donned specially-designed Treasure Coast Hospice jerseys, included its own meaningful highlights. Joined on the mound by former MLB pitcher Rusty Meacham, pediatric patient Raif Holmes had the honor of tossing the ceremonial first pitch. Representative Overdorf, who hit a game-winning home run during the Charity Softball Game for his team's win, was presented with an MVP plaque! Finally, Peter J. Barclay, a Treasure Coast Hospice Good Grief Program participant, later shouted "Play Ball" to officially start the game.
For Treasure Coast Hospice's Grief Support Program participants, this Triple Play turned into a home run! The organization's own triple play promise of care, compassion, and commitment is what they bring to all of their programs and services. With personalized individual counseling, support groups that provide education and encouragement from others in similar circumstances, and services such as community crisis response, grief camps, education, and more, the Treasure Coast Hospice team is dedicated to its patients, their families, and community members who have experienced the loss of a loved one.
Together with the many volunteers, participants, and sponsors, including Martin Funeral Home & Crematory, A&G Pools, and iThink Financial, Team Treasure Coast Hospice continues to 'hit it out of the park' for its community!
For more information about Treasure Coast Hospice, visit www.TreasureHealth.org.
In Photo: Kammi Milici places a memorial note and photo on the memory wall
In Photo: Raif Holmes and St. Lucie Mets' Jacob Reimer
In Photo: State Rep. Toby Overdorf hits in the game-winning runs
In Photo: Peter J. Barclay shouts "Play Ball"
In Photo: Remembering Mom-Grandma- AJ Pressimone, Toni Szparaga and Michael Szparaga
In Photo: Murray Fournie, State Rep. and MVP Toby Overdorf and Agnes Palmer
In Photo: Mikale Lemons ultimately makes the catch
In Photo: Rusty Meacham with Raif Holmes who tosses the 'first pitch'
In Photo: Dancers from the True Crew Dance Company perform for the crowd
In Photo: Richard Edwards and Pastor Marianne Kehlenbach
Did you Know a Change in your Marital Status can Affect your Property tax Exemptions?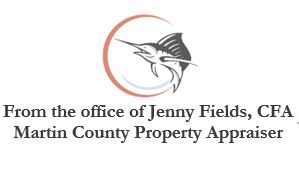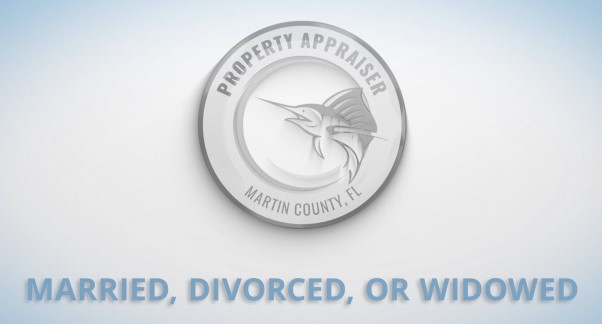 Today we launched another educational video which explains what happens when you get married, divorced or are a widow/widower. Click here to watch this brief video: https://youtu.be/f9oWrc60QQ0
Hibiscus Children's Center Seeking Former Youth
Treasure Coast - Hibiscus Children's Center is seeking former youth who have lived at the Hibiscus Shelter in Jensen Beach or Hibiscus Village in Vero Beach. If you lived at Hibiscus Children's Center between 1989-1999, we especially want to hear from you. Since Hibiscus opened its doors in 1989, over 3,500 children and youth have been provided safe haven and services at the Shelter and Village. If you lived at Hibiscus at any point in the past 34 years, we would welcome the opportunity to reconnect with you and learn more about your journey and how Hibiscus impacted your life. Please feel free to visit us at either location, call us at (772) 299-6011, ext. 386 or email us at tsavoia@hcc4kids.org.
Hibiscus Children's Center provides residential care to children at the Tilton Family Children's Shelter and the Hibiscus Village. The Shelter provides care to children ages birth to 12 years and older children may be admitted as part of a sibling group. The Village provides safe haven for teens ages 12-17 in a home-like environment. Hibiscus specializes in the treatment of trauma-based disorders, behavioral health, infant mental health, and healing victims of sexual abuse. Hibiscus has the only Department of Health sanctioned Sexual Abuse Treatment Program on the Treasure Coast and Okeechobee. Supporting Families in Crisis and SafeCare Programs provide prevention and parent education services to families in our community.
If you would like more information about Hibiscus, please visit us at HibiscusChildrensCenter.org. We hope to hear from former Hibiscus youth, we would be delighted to reconnect with you!
Out2News.com LLC. is your Treasure Coast online newspaper, "Who they are, what they do and where they do it"?
Do you have something to say, an event to talk about? An event you would like to have covered. Do it here!
Email your story or request to: rshall@out2news.com
Out2News adheres to full compliance with C.O.P.P.A. (Children's Online Privacy Protection Act of 1998)
"YOUR" Treasure Coast Newspaper & Photo Journal
Copyright © 2023 Out2News.com LLC. All Rights Reserved.
City of Fort Pierce Public Works Hosts Community Cleanup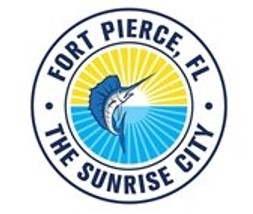 The City of Fort Pierce Public Works Department is excited to announce its next Community Cleanup on Saturday, June 3, 2023. This is a citywide event and individuals, families, businesses, and organizations are encouraged to participate! Participants get to choose the times and locations they wish to clean up in Fort Pierce and are encouraged to share their city pride by posting photos on social media.
Registered volunteers may be provided with litter collection supplies such as trash bags, gloves, pickers, and buckets while supplies last. These items can be picked up from the Public Works Compound located at 52 Savannah Rd. Fort Pierce, FL 34982, on Wednesday, May 31, from 1 PM TO 4 PM, Friday, June 2, from 8 AM TO 3 PM, or Saturday, June 3, from 8 AM TO NOON.
There will be no designated meet-up area as you and/or your group choose the location you wish to clean up in the City of Fort Pierce. All participants are encouraged to share their Community Cleanup fun by taking photos and posting them on social media using the hashtags #lovethefort and #cleanthefort!
To take part in this upcoming Community Cleanup, please register on the City's website at Community Cleanup | Fort Pierce, FL - Official Website (cityoffortpierce.com)
The City of Fort Pierce is the hidden gem among the Treasure Coast, so let's get out there and make our City Shine!
For more information:
Kaitlyn Ballard, Engagement and Outreach Coordinator
Public Works
Phone: 772.467.3836
Email: kballard@cityoffortpierce.com
Out2News.com LLC. is your Treasure Coast online newspaper, "Who they are, what they do and where they do it"?
Do you have something to say, an event to talk about? An event you would like to have covered. Do it here!
Email your story or request to: rshall@out2news.com
Out2News adheres to full compliance with C.O.P.P.A. (Children's Online Privacy Protection Act of 1998)
"YOUR" Treasure Coast Newspaper & Photo Journal
Copyright © 2023 Out2News.com LLC. All Rights Reserved.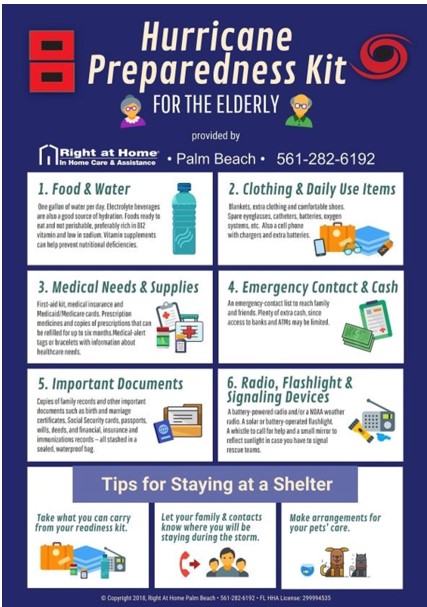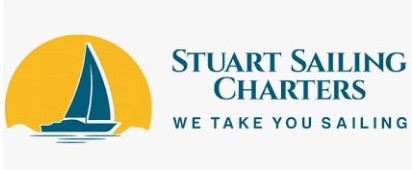 Hobe Sound Early Learning Center Partners with Boys & Girls Clubs of Martin County Fork in the Road Program
In Photo: Ashley Azzi, HSELC Center Director and one of the students enjoy snacks
Article by: Jackie Holfelder / Photos by: Hobe Sound Early Learning Center
Being early educators, the decision makers and staff at Hobe Sound Early Learning Center (HSELC) understand the science and benefits of a healthy breakfast and nutritious lunch and snacks. Among other things, they allow children to learn better, ensure brain development and are associated with improved cognitive function, especially memory. Breakfast is especially important, setting the nutritional foundation for the entire day,
HSELC recognized there was an opportunity for a community collaboration with Boys & Girls Clubs of Martin County (BGCMC) and its successful Fork in the Road program. In 2021, during the height of the pandemic, BGCMC launched the program, the centerpiece of its workforce development and career readiness portfolio. It includes Culinary Training and Certification programs.
Club members take an intensive nine-week training program under Chef Dan Bettencourt after which each receives a "SERV Safe" food handler certification which qualifies them to work in any commercial kitchen.
In December, 2022 HSELC representatives met with Chef Bettencourt to discuss the possibility of Fork in the Road supplying the daily meals and snacks the school provides to its young students.
Following a successful meeting in January during which the HSELC leadership team toured BGCMC's catering facilities at the Club's Cole-Clark Campus in Hobe Sound – and enjoyed a tasting – the decision was made to proceed with the partnership. After approval from the Florida Department of Health, Bureau of Child Care Food Programs (CCFP), the partnership launched on May 1 to the delight of the young HSELC students.
Tom Weber, Chief Executive Officer, Hobe Sound Early Learning Center said, "In partnering with the Boys & Girls Club and its "Fork in the Road" culinary program, we introduce our little-learners to healthy eating behaviors which is critical for proper growth and brain development. This also strengthens our community outreach in supporting the Boys & Girls Club's program to train our youth."
Keith "Fletch" Fletcher, Chief Executive Officer, Boys & Girls Clubs of Martin County, added, "A win on so many levels and a shining example of collaboration and partnership at its best. Great nutrition is at the foundation of our missions to help all kids achieve their potential, with a proper foundation for future success. And the fact that our culinary program graduates are engaged in preparing the meals- literally one generation working for another- makes this extra special."
In Photo: The students at HSELC love their meals and snacks from Fork in the Road
Sandhill Cove Foundation Awards $140,500 in Scholarships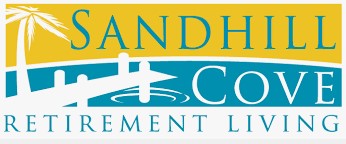 Palm City - Sandhill Cove Foundation, Inc. has awarded scholarships to 30 employees, or children of employees, of Sandhill Cove Retirement Living in Palm City. The scholarships will cover 26 undergraduate degrees and career training certificates. Four recipients are pursuing advanced degrees. Michael Hageloh, Executive Vice President of Strategic Initiatives at Indian River State College, was the guest speaker at a recent event announcing the scholarships.
The Sandhill Cove Foundation is a tax-exempt 501c3 established in 2015 that operates as an independent organization run by a resident Board of Directors on the Sandhill Cove Retirement Living campus. With the addition of this year's amount of $140,500, the Sandhill Cove Foundation has awarded 253 scholarships totaling $914,428 in just eight years. All donations come from Sandhill Cove residents and their families.
The scholarship recipients this year are: Valessa Alectus, Whitney Beaucejour, Daria Behrens, Franke Bonhomme, David Clark, Emily Delevante, Belgine Desir, Nathalie Desir, Suzzlie Desir, Emanuella Dolcine, Clifford Dominique, Wilma Durand, Anushka Eliaza, Flory-Anne Eliaza, Shantia Elliott, Sandra Emile, Megan Flaxman, Eltaneia Francois, Kara Francois, Taina Francois, Caleb Haughie, Maria Hernandez, Ave Horne, Andre Johnson, Mia Kerner, Besline Laguerre, Savoya Levers, Christopher Monroe, Timothy Richardson and Heather Stone.
These honorees plan to attend a variety of Florida academic institutions including Indian River State College as well as the Universities of Florida, Central Florida and South Florida. The award winners this year will be pursuing degrees in areas such as Nursing, Healthcare Management, Medicine, Dental Hygiene, Business, Computer Science, Fire Science, Education, Civil Engineering and Construction Management.
The Scholarship Committee that interviewed and selected the recipients includes Kathy Garlington (Chair), Les Applegate, Lowell Kafer, Phyllis Kordick, Pat Morgan, Bill Sheehey and Jan Sostak.
In addition to this group, the Sandhill Cove Foundation, Inc. consists of a 13-member Board of Directors. For additional information about the scholarship program, contact Merrill Snyder, President of the Sandhill Cove Foundation, Inc. at 772-220-9285.
Jon Pine, Writer & Editorial Assistant
(772) 462-7270, jpine@irsc.edu
Ladies' Car Care Clinic is Excited to Announce its Presence in Palm Beach, Broward, Martin, St. Lucie, and Okeechobee Counties, Florida
Palm Beach Gardens - Ladies' Car Care Clinic is excited to announce its presence in Palm Beach, Broward, Martin, St. Lucie, and Okeechobee Counties, Florida. The clinic is dedicated to empowering women with the confidence and skills to perform their own light automotive maintenance while providing content to help make service, repairs, and maintenance decisions easier.
Through hands-on clinics, Ladies' Car Care Clinic teaches women basic automotive maintenance such as checking and topping off fluids, tire pressure checks, air filter replacements, safe tire changes,
jump-starts, safety topics, and more. The clinics are led by Deborah Starr, who has a unique perspective as she grew up on a junkyard in upstate NY. She worked for her father's auto repair business in her last summer of high school, with the understanding that she would earn her first car at the end of the summer. Deborah's experience in the automotive industry helps her provide a supportive and welcoming environment to attendees of all ages and skill levels.
Founder Deborah Starr understands that many women feel intimidated by automotive maintenance and often experience anxiety when entering a repair shop. Ladies' Car Care Clinic aims to change that by providing a safe and inclusive space for women to learn and develop confidence in their abilities.
The clinic's ultimate goal is to ensure that every woman has the skills and knowledge required to maintain her vehicle, making it less stressful to roll into the repair shop and feel confident behind the wheel.
Deborah's passion for educating women about their vehicles has led her to create Ladies' Car Care Clinic, and her work with the clinic brings her great satisfaction, as she feels that she has found her purpose. In her early thirties, Deborah dreamed of teaching and educating interested females about their automobiles, recognizing that many women weren't taught these skills and most weren't raised on a junkyard like she was. With Ladies' Car Care Clinic, she has made this dream a reality.
Contact: Deborah Starr - Owner, Ladies' Car Care Clinic
Cell: 386.235.2835
www.ladiesccc.com
Understanding the Risks: Teenage Drivers and Auto Accidents in Florida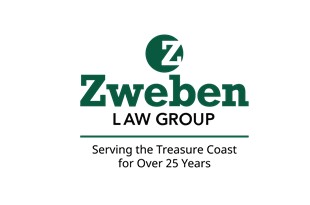 According to the Centers for Disease Control and Prevention (CDC), teenagers aged 16 to 19 are at a higher risk of experiencing motor vehicle accidents than any other age group.
If a minor child has caused an auto accident in or around Stuart, FL, their parents may be legally responsible for any damages or injuries caused.
Who Is Responsible if a Minor Causes an Auto Accident While Driving?
Parents may be legally responsible or liable for the negligence of children when driving a vehicle. Under a Florida law known as the Dangerous Instrumentality Doctrine, if anyone lends their car to someone else — including their underage child — they could be jointly responsible for any damages the child causes.
Are You Liable for Accidents Caused by Your Child After They Turn 18?
A parent may evade liability for auto accidents if their child is 18 or older and the vehicle is in the child's name. However, if they keep the car in their name (or jointly with the child), they may still be legally responsible even after their child turns 18.
At Zweben Law Group, our auto accident attorneys serve individuals and families in and around Stuart, FL, and throughout the state. If you or a family member has been in an accident, we will investigate all liable parties, advise on the next steps, and represent you at every stage.
How to Protect Yourself If Your Minor Child Is a Driver
To shield yourself from Florida's parental liability laws, telling your underage children to exercise reasonable care when driving is not enough.
You want to ensure complete coverage under your auto accident policy. Check that you have sufficiently high limits for bodily injury coverage to protect you if your child is at fault, and make sure you have uninsured/underinsured motorist coverage if someone else is at fault and has no or limited liability coverage.
It's also good to warn anyone who borrows your vehicle that you could be responsible if they cause an accident.
How Long Do You Have to File a Personal Injury Claim on Behalf of Your Minor Child?
In Florida, the deadline for filing personal injury claims — also known as the statute of limitations — is typically four years from the date of the injury. The courts may extend the deadline in cases involving minors but it is always best to consult an attorney right away to protect your rights.
Talk to a Florida Auto Accident Lawyer Today
At Zweben Law Group, we assist teenagers injured in auto accidents and their families. Whether you're seeking compensation for your child's injuries or need advice on the negligence of your own children when driving a vehicle, we can help. Contact us today for a free consultation.
New Year, New Business – Why You Need a Lawyer That Do-It-Yourself Legal Form May Be A Costly Mistake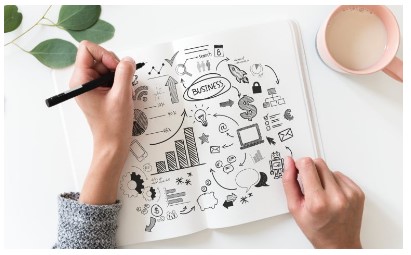 If you've decided that 2023 is your year to launch your new business venture, CONGRATULATIONS! Opening that new business involves lots details to arrange and decisions to make: choosing the best organizational structure, arranging financing, locating office space, hiring your staff or consultants, and contracting for supplies, inventory, or services.
For each of these, there are legal issues and considerations – and (unfortunately) serious consequences if you get it wrong.
So your first – and perhaps most important – decision is about whether and when you should seek legal help.
Many entrepreneurs feel overwhelmed when they are just starting out. They worry there is not enough initial capital to get the business up and running and also to pay legal fees. They decide that a do-it-yourself approach will work well enough in the short term, especially with the help of the many online legal-form sites.
At our firm, we often say that if you are going into business with someone else (or someone else's money) you had better have clearly written, rock-solid legal documents prepared for you and your partners. It's much more expensive to clean up a legal mess than to prevent it by getting it right in the first place.
So, What's the Problem with Online Legal-Form Sites?
The internet has been a great tool for individuals and businesses; it's a quick and free – or relatively inexpensive – source of information and help. It may be tempting to save some valuable dollars by using these sites for the legal documents to form a corporation, or a limited liability company, or a partnership.
However, there's much more to creating the appropriate legal structure for a business than downloading an online form or cutting and pasting parts of several generalized templates.
The decision about which type of organizational format to use is a complex one that depends on a careful analysis of the type of business involved, the financial situation and needs of the key people, the availability of start-up money or the need to raise capital, and many other factors (like taxes) dependent on the unique circumstances of that business.
Online forms are, by their very nature, one-size-fits-all. Even sites that let you customize a template to some degree are still working within a very generalized framework that may apply to many businesses, but not necessarily to yours.
There's also no way for you to know whether the forms are complete and correct. You don't know the credentials of the individuals who drafted them, whether the templates have been updated regularly, and if the forms meet all of the requirements of your state's laws. Many of the sites are designed for nationwide audiences, although every single state has its own business-formation laws specific to that state alone.
Consider an example. If you want to draft an Operating Agreement for your Florida limited liability company (LLC), but you access an online template, it will likely not include each and every clause necessary to protect you under Florida's LLC laws. One particularly thorny part of the Florida Revised Limited Liability Company Act, (Chapter 605, Florida Statutes) grants LLC members certain rights if they elect to leave the company. If your document isn't carefully written to anticipate this event, then a disgruntled business partner might be able (legally) to blow up your otherwise rock-solid business on their way out.
In the Long Run, Hiring a Competent Attorney is the Best Choice
Each business needs specialized advice, so it makes business and financial sense to spend some money up-front for competent legal advice from an experienced attorney who handles business clients, knows the ins-and-outs of your state's laws, and can advise you on how business really gets done in your community. You don't get that kind of advice from the internet.
Minimize future problems and disputes: Have your counsel help you make appropriate decisions about the proper legal structure for your venture and then draft custom documents to meet all of your business, financial, and tax needs.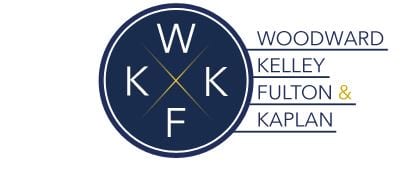 Hit By a Car While Walking? What You Should Do Next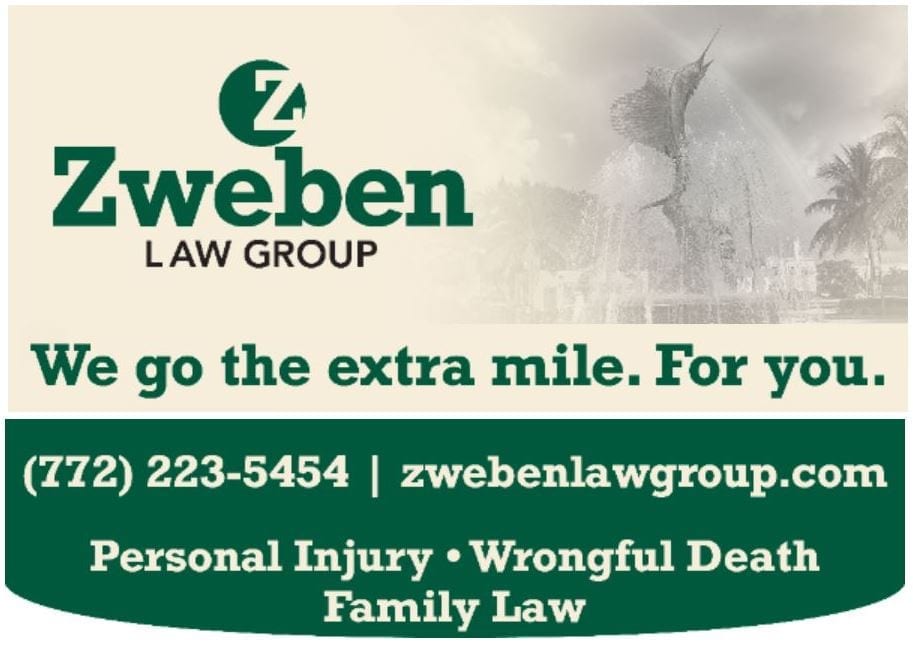 Article by: Zweben Law
What Should You Do After a Car-Pedestrian Accident?
A car accident involving pedestrians can have severe consequences and legal fallout. You'll want to act quickly and correctly to protect yourself both physically and legally. If you get struck by a car while walking, if possible, we recommend following these steps right after the incident:
1. Call 911. Seek medical attention immediately. Human life and personal safety should be your number one priority.
2. Exchange insurance and contact info. You'll need the vehicle driver/owner's information, and they'll need yours. It's important to note that the driver might not be the owner of the vehicle.
3. Contact local authorities. Law enforcement should always come to investigate the incident and file a police report.
4. Take pictures. You never know what may play a key role in your injury claim, so take plenty of pictures for proof. Take photos of the car, your injuries, and the location.
5. Collect names and numbers from bystanders. If someone witnessed the collision, you should get their name and contact info. They may help your case.
6. Contact your car insurance company. If you have car insurance, you'll want to contact the provider.
We recommend not discussing who caused the incident and their legal obligations. This can be done later after you have had time to seek medical attention and think about what happened.
Who Pays Your Medical Bills?
In Florida, if you own a vehicle, your vehicle's insurance will cover your medical bills under the personal injury protection portion of the policy. This will cover up to $10,000 in medical bills. If you don't own a vehicle and aren't otherwise covered, the vehicle that hit you will provide this benefit.
What If the Incident Is Partially Your Fault?
If a car runs into you, the fault doesn't necessarily lie with the driver. Pedestrians don't have legal rights to walk wherever they please and then blame it on motor vehicles when they get hit. For example, you may be partially responsible for an incident if you're dangerously walking along a highway or jaywalking. Even if the incident is partially your fault, you may still have reasonable grounds to build a case and file a claim. It is important not to automatically assume that you don't have a claim if you believe you had some fault for the accident. The law in Florida may still allow you to recover at least some of your damages.
What Compensation Can You Expect?
Being hit by a car while walking doesn't mean you should demand compensation right away. It is important to know exactly how badly you are hurt prior to settling a claim. If the driver is at fault, you may get compensation for the following:
• Past, current, and future medical expenses
• Mental and emotional trauma and pain and suffering
• Reimbursement for damaged property
• Lost income
Get Professional Help from Our Florida Legal Team
Being involved in an accident can be scary and confusing. Fortunately, our auto accident lawyers at Zweben Law Group can help you face the road ahead. Don't worry about fees—you'll only have to pay us if we successfully get you money. Call us at 772-223-5454 or contact us online to schedule a consultation today.