The Florida Sports Hall of Fame will be opening at the MIDFLORIDA Event Center on Thursday, March 4, 5:00 - 7:00 pm with a celebratory reception and ribbon cutting. The ceremony will feature remarks from Port St. Lucie Mayor Gregory J. Oravec; Rick Hatcher, President, Play Treasure Coast Sports Tourism; and Tim Ramsberger, President and Chairman of the Board, Florida Sports Hall of Fame.
This event is open to the public.
The Florida Sports Hall of Fame includes more than 70 memorabilia exhibits from some of Florida's most well-known sports stars, including legendary NASCAR drivers Bobby and Donnie Allison; National Hot Rod Association legend "Big Daddy" Don Garlits; golf legend Jack Nicklaus; legendary coach Bobby Bowden, tennis great Chris Evert; football legend Bob Griese and more.
Special memorabilia from individuals and teams include photos, videos, uniforms, apparel, sports equipment, trophies and more.
Following the grand opening event, the Florida Sports Hall of Fame will begin normal operating hours, 10 a.m. to 5 p.m. Wednesday through Sunday. Admission is free.
Martin County Orchid Society Show
Friday March 5 – Sunday March 7th
Bring your camera, there will be hundreds of beautiful and unique orchids on display along with experts offering growing and maintenance techniques. Find vendors of orchid plants, seedlings...
Sunday - Mar 7th / 8 AM – 12 PM
201 SW St Lucie Avenue -Stuart
The Stuart Green Market takes places every Sunday in downtown Stuart, featuring fresh produce, cut flowers (seasonal), honey, freshly-baked breads and pastries, hot sauces, handcrafted soaps and more!
March 6 & 7th
Martin County Fairgrounds in Stuart
Best attended Home Show on the Treasure Coast and is held at the same time as The Orchid Show. It also offers Free Admission and Free Parking.
"LIVE" in-person race with safety protocol in place. Sign up to earns yours today!
https://runsignup.com/Race/FL/Stuart/MarathonoftheTreasureCoast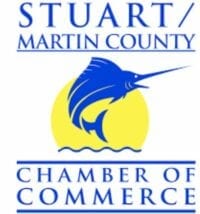 After Hours Mix & Mingle Jensen Beach Chamber of Commerce
Tuesday March 9, 2021
5:30 pm - 7:00 pm
Jensen Beach Chamber of Commerce
1960 NE Jensen Beach Blvd, Jensen Beach, FL, 34957
Price: $10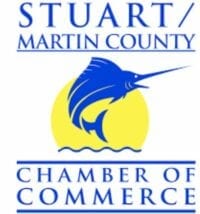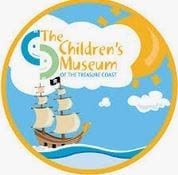 Hobe Sound Chamber of Commerce March Monthly Breakfast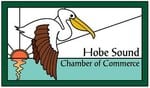 Miles Grant Country Club
5101 SE Miles Grant Road
Stuart, FL 34997
Join us for our March Networking Breakfast at Miles Grant Country Club. The breakfast is sponsored by Hobe Sound Primary Care who will be giving us important health updates for our community. Also, our featured speaker is Jenny Fields, the newly appointed Martin County Property Appraiser. Jenny will be giving us an update on the latest trends and sales here in Martin County. Come and join us for a yummy breakfast and networking with fellow chamber members. 

Second Saturday Food Trucks @ Broward Motorsports Treasure Coast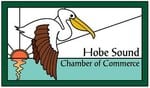 Saturday, March 13, 2021 3:00 PM - 7:00 PM
Broward Motorsports Treasure Coast
8401 Southeast Federal Highway, Hobe Sound, FL, USA
Hobe Sound
Join us the second Saturday of each month for our Food Truck event. Enjoy food trucks, an adult beverage truck and live music. The event is from 3pm – 7pm at Broward Motorsports Treasure Coast located at 8401 SE Federal Hwy, Hobe Sound FL 33455.
For more information call 772-252-5000 or visit our website http://www.browardmotorsportstreasurecoast.com/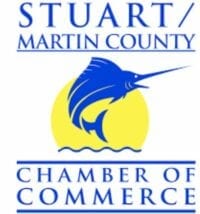 Treasure Coast Carnival March 18-28
Jensen Beach - Experience the sights, sounds and aromas of the electrifying midway March 18-28 in Jensen Beach with exciting rides and games for all ages and favorite fair food.
Carnival parking and admission are free.
Unlimited ride wristbands (for riders 36 inches and taller) are $30 on site, or online before 5 pm March 18 for $20 each, 2/$35 or 4/$60.
Ride tickets are also available at the carnival for $1.50 each, $30/20 tickets or $60/50 tickets plus 1 free ride. (Rides take 2 or more tickets each.)
Visit the website for coupon savings on rides and food.
Midway hours:
5-10 pm Monday - Thursday
5-11 pm Friday
noon-11 pm Saturday
noon-10 pm Sunday
The event takes place on the Treasure Coast Square grounds at 3174 NW Federal Hwy. Please wear a mask, practice social distancing, and utilize the hand sanitizers and hand-washing stations located throughout the midway.
For more information, call 866-666-3247 or visit DreamlandAmusements.com.
Jensen Beach Chamber Luncheon at Dolphin Bar & Shrimp House
Sponsored by: Coral Shores Behavioral Health
Thursday, March 18 (11:45am–1pm)
Dolphin Bar & Shrimp House
1401 NE Indian River Dr. Jensen Beach
Speaker: George Dzama, Deputy Director, Martin County Public Works Department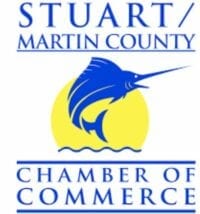 Jensen Beach Chamber of Commerce Ribbon Cutting - Journaventure Travel & Tours, and Ambassador Nationwide Services LLC
Thursday, March 18 (5:30pm)
Jensen Beach Community Center
1912 NE Jensen Beach Blvd. Downtown Jensen Beach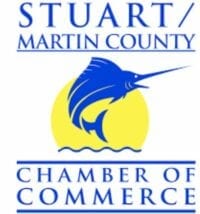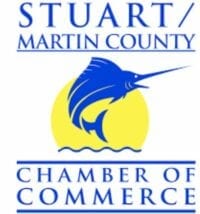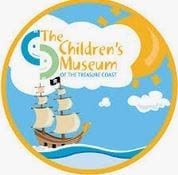 Saturday March 27, 2021
10:00 am - 2:00 pm
Savannas Preserve State Park Main Entrance
2541 SE Walton Rd, Port St Lucie, FL 34952
Price: $3/vehicle
Saturday, March 27, 2021
7:00 am - 2:00 pm
John B. Parks Sports Complex
1302 Virginia Ave., Fort Pierce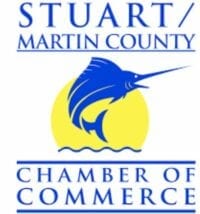 Pineapple Palooza - A Southern Soirée
Saturday April 17, 2021
7:00 pm - 11:00 pm
Rockin H Ranch
4181 S.W. Boatramp Avenue Palm City

Virtual Events & Ongoing Events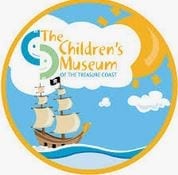 S.T.E.A.M. Power at Lakewood Park Library
Event occurs every Thursday of every month.
3:30 pm - 4:30 pm
Lakewood Park Library
7605 Santa Barbara Dr, Fort Pierce
For students in kindergarten through fifth grade. Join us for fun, hands-on creative activities including games, projects, experiments and more. Enjoy something different each week.
Treasure Coast Advocates for Seniors Monthly Breakfast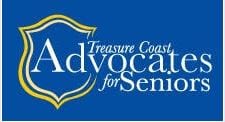 Event occurs the last Thursday of every month.
8:30 am
Join the Treasure Coast Advocates the last Thursday of every month at the PSL Community Center at 8:30. Coffee & snacks provided. Networking at 8:30. Speaker at 9-10.
Family Night At Urban Air Adventure Park
Event occurs every Thursday of every month.
4:00 pm
Urban Air Adventure Park Port St. Lucie
9020 South US Hwy 1, Port St. Lucie, FL, 34952
$69.99 family of 4
Thursday Family night 4pm-close. $69.99 family of 4. Includes 2 platinum passes, 2 parent passes, one one topping pizza, 4 fountain drinks or bottled water. Icees not included. This is a 50% savings. Huge deal. EVERY THURSDAY
Thursdays - Family Night Out RUSH Jensen Beach
Event occurs every Thursday of every month.
3:00 pm - 7:00 pm
RUSH Jensen Beach
3245 NW Federal Hwy, Jensen Beach, FL, 34957
4 for $40 1-hour jump admission
Each additional jumper is $10 / hour
Rush socks are not included in admission price
Barbershop Harmony Chorus and Quartet Singing
Event occurs every Tuesday of every month.
7:00 pm - 9:00 pm
Harbor Place (meeting room at left of main lobby)
3700 S.E. Jennings Road, Port St. Lucie, Florida 34952
Singing 4 part Barbershop Harmony in chorus and quartets with the Martin/St. Lucie Counties Chapter, The Mariners Barbershop Chorus, of the Barbershop Harmony Society. Access online at Mariners Barbershop chorus
RUSH Jensen Beach
Event occurs every Saturday of every month.
10:00 am - 12:00 pm
RUSH Jensen Beach
3245 NW Federal Hwy, Jensen Beach
Join us EVERY Saturday morning for Toddler Time.
10am - 12pm
$10.00 per hour
5 and under
RUSH Socks not included

Kane Center Virtual Support Groups
Virtual Caregiver Support Groups
1st & 3rd Wednesday of Each Month
Morning Session: Open to all Caregivers
10:30 a.m. - Noon
Afternoon Session: Adult Children Caring for Their Aging Parents
3:30 - 5:30 p.m.
For more information about caregiver support groups, contact:
Donna True at 772.223.7879 or dtrue@kanecenter.org.
Laura Zel Kremer at 561.386.7829 or laurak@morselife.org.
Children's Wellness Southern Salt Therapies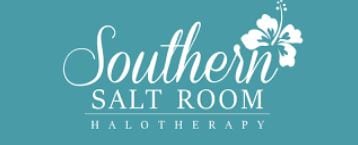 Event occurs every Wednesday of every month.
Southern Salt Therapies
540 NW University Blvd., Suite 107, Port St. Lucie , FL, 34986
Price: $10