CLICK HERE FOR THE LATEST MOVIE TIMES!
CLICK HERE FOR THE LATEST  MOVIE TIMES!!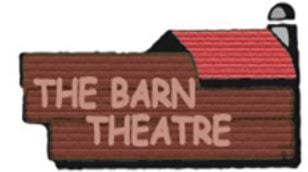 Motowners Ladies at The Barn Theatre Special Valentine's Day Fundraiser Event
The nationally renowned group "The Motowners Ladies" will be performing classic Motown, Rock n' Roll, and Pop hits featuring tributes to such music legends as The Supremes, Martha and the Vandellas, The Shirelles, The Marvelettes, Gloria Gayner and Donna Summer at a special Valentine's Day fundraiser event.
Performances are Friday and Saturday evenings, February 10th & 11th at 8:00PM, and a Sunday matinee, February 12th at 2:00PM. Tickets are only $30 for the chance to hear this fantastic group and sing along to your favorites. Call the box office at 772-287-4884 or visit the Barn's website at www.barn-theatre.com for tickets or more information. All ticket proceeds will be allocated to repairing and upgrading the theatre.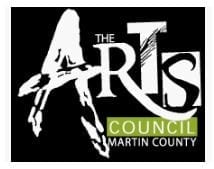 A.C.T. Studio Theatre Presents Samuel Beckett's Classic Play "Waiting for Godot"
In Photo: L-R: Vladimir (Kevin Korman) and (Stephen Mayer) Cast also includes Michael Pisacane, Jennifer Trethaway, and Sophia Staniec. Directed by Dennis O'Donovan.
Photo by: Photo courtesy of A.C.T. Studio Theatre.
Of all the plays requested by audiences and actors at A.C.T., "Waiting for Godot" is a name frequently mentioned. Many who have seen this play are eager to see it again. And it may be people's curiosity about the play's reputation that drives the appetite to see it performed. Samuel Beckett's "Waiting for Godot" is considered one of the most significant plays of the twentieth century, and this is no less true in 2023.
Splendidly entertaining and thought-provoking, A.C.T. audiences can look forward to an afternoon or evening of witty dialogue, slapstick comedy, and superb acting. This well-known classic explores questions of life and the human condition in ways that are alternately amusing and troubling. Main characters Vladimir and Estragon undergo a daily routine of waiting in the wilderness for the arrival of a person who they hope will lead them to a happier existence. In time they encounter other individuals who may or may not carry the answers they seek—if they are wise enough to hear them.
The words and actions of these characters have spawned years of popular and scholarly debate over the myriad of references casually tossed out by the actors. The challenge extends to the audience, who may leave the theatre with new questions or find themselves thinking about the play for weeks afterward.
"Waiting For Godot" is an exemplar of entertainment that fits A.C.T.'s commitment to theatre that is both fearless and challenging. Samuel Beckett's tragicomedy will be on stage at A.C.T. Studio Theatre on Feb. 10, 11, 12, 17, 18, 19. Performances are Fridays at 8:00 p.m.; Saturdays at 3:00 and 8:00 p.m.; Sundays at 3:00 p.m. For tickets and information, please visit actstudiotheatre.com or call (772) 932-8880. Reserved seating is $26. A.C.T. Studio Theatre is located in the Cedar Pointe Plaza, 2399 SE Ocean Blvd., Stuart.
City of Fort Pierce Hosts 6th Annual Highwaymen Heritage Trail & Art Show
The City of Fort Pierce's annual tribute to the world-renown Florida Highwaymen Artists and their contribution to the rich cultural history of Fort Pierce will be held Saturday, February 18 from 10:00 AM to 4:00 PM at Moore's Creek Linear Park (435 N. 7th Street) at the corner of Avenue D and 7th Street. Moore's Creek Linear Park is located in the heart of the Lincoln Park neighborhood, the birthplace of the Highwaymen artists who are said to have begun the 'Last Great American Art Movement of the 20th Century."
This free event will feature many of the 'Original' and 2nd Generation Highwaymen Artists who will be on hand displaying and selling their art and tribute booths for several of the deceased artists. The festival will include displays from regional artists and arts organizations, live jazz music, food and novelty vendors, and a Kid's Zone.
Free guided tours of the award-winning Highwaymen Heritage Trail will be available throughout the event, by reservation only, by calling 772-467-3161. The Trail's colorful markers, magnificent public art, and informative website help convey the plight, fortitude, entrepreneurial spirit, and accomplishments of these African Americans Artists starting in the 1950s through their induction into the Florida Artist Hall of Fame in 2004.
The Highwaymen Museum will be open to the public during the festival. This sneak peek of the museum will showcase stellar vintage Highwaymen paintings and be a part of the Highwaymen Heritage Trail.
More information on the event is available by calling 772-467-3161 or visit: thehighwaymentrail.com and https://cityoffortpierce.com
If you are interested in becoming an artist vendor, food vendor, or volunteer at the event, please visit https://www.cityoffortpierce.com/483/Highwaymen-Heritage-Trail-Festival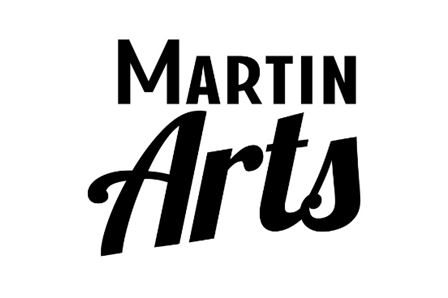 Elliott Museum to Host Eclectic Music Series
Stuart — The Elliott Museum will be hosting an eclectic music series featuring six different artists over a span of six months. The series, titled "Troubadour Sessions," will kick off in 2023 on February 9 and March 9 at the museum, 825 NE Ocean Blvd., Stuart.
The series came about through a unique collaboration with Ron Hart of Earthtones, who is the former owner of Terra Fermata, an outdoor concert venue. The "Troubadour Sessions" is aptly named, according to Rob Steele president & CEO of the Historical Society of Martin County, which manages the Elliott Museum.
Steele said, "A troubadour is a class of lyric poets and poet-musicians, often of knightly rank, who flourished from the 11th to the end of the 13th century, chiefly in the south of France and the north of Italy — and whose central theme was courtly love. Admittedly, many of these acts will not evoke the essence of a 13th-century minstrel — but the music will always be sublime."
All performances will begin at 7:30 p.m. 
• February 9 - Ben Prestage - Ever heard anyone play a door or bedpan? Come and listen to this master of the diddly bow, cigar box, and anything else with strings.
• March 9 - Damon Fowler - Nominated for the 2022 Blues Rock Album BMA by The Blues Federation. From Tampa, known as one of the best singer/songwriters in Florida.
Seating is limited to 75 guests and admission is $20. Tickets are on sale now through the museum's website, www.hsmc-fl.com. The museum's new tiki hut will be open for dinner and drinks before each performance, and a full bar will be offered throughout the shows. For more information, visit the website, www.hsmc-fl.com or call the Elliott Museum at 772-225-1961.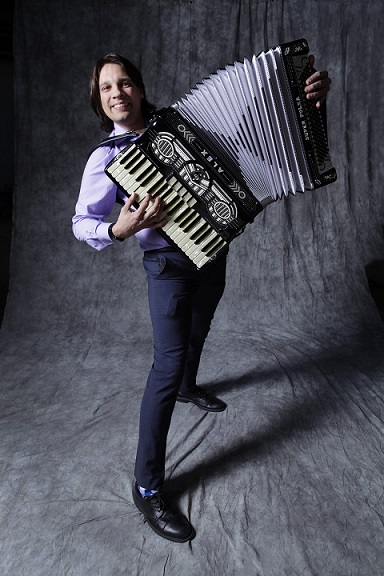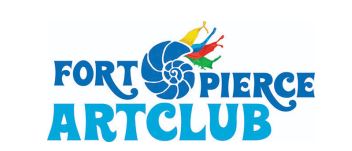 Start the Year with a Kaleidoscope Art Exhibit
Article by: Jackie Holfelder /Photos by: Martin Artisans Guild
Martin Artisan's Guild first exhibit of 2023, Kaleidoscope Art, runs from January 4 - March 4 at The Palm Room Art Gallery and Artisans Boutique, located at 3746 SE Ocean Boulevard in Harbour Bay Plaza in Stuart.
The exhibit will feature an opening reception from 5:30-7:30 p.m. pm 
A second opportunity for celebration is a "Meet the Artists" planned for 4-6 p.m. on February 1.
The talented artists included in Kaleidoscope include:
Barb Bucci, Caryl Pomales, Denise Jackson, Doreen Lepore, Dot Galfond, Glen Allen, Jacquelyn Roesch-Sanchez, Jane Lawton Baldridge, Kim Beltrame, Lynn Morgan, Margarita Nielsen-Palacios, Maria Miele, Michaelann Bellerjeau, Patricia Pasbrig, Renee Keil, Sally Browning Pearson
While you're enjoying the fabulous show, be sure to check out the very special and one-of-a-kind items in the Artisans Boutique – you'll find great Valentines gifts for the special people on your list.
The Palm Room Gallery is open Tuesdays-Saturdays from noon - 6 p.m.
For more information, visit www.martinartisansguild.org.
In Photo: Sally Browning Pearson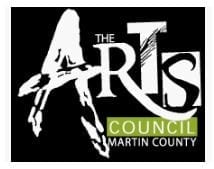 Indian River County Healthy Start Coalition, Dancing with Vero's Stars Meet & Greet
In Photo: The Dance Stars paired with their Professionals
The 2023 Star Dancers of the Indian River County Healthy Start Coalition Dancing with Vero's Stars event, enthusiastically dusted off their dancing shoes. They gathered at The Riverside Theatre in early January for a meet-and-greet event delayed by nearly three years due to Covid-19.
The highly anticipated get-together served as a kickoff for the November 18th, 2023 return of the dance extravaganza and, with great fanfare, ceremoniously paired the Stars with their Professional partners.
Chief Executive Officer Andrea Berry graciously thanked Managing Director and Chief Operating Officer of the Riverside Theatre, Jon Moses for Riverside's partnership in the event. She also thanked the participants and explained the importance of this fundraiser.
"We've been in the community for over 30 years, and we've been hosting Dancing with Vero's Stars for twelve. We must ensure that every baby gets a healthy start, so they can eventually blow out the birthday candle on their first birthday!"
Sharing from personal experience, Co-chairs Lisa Thompson Barnes and Karen Franke reminded the dancers that they are the ambassadors of Healthy Start and the importance of enjoying the journey.
Hamp Elliott and Tiffany Corr called each Star to the stage, one by one, for the big reveal announcing their Professional dance partner. The audience applauded with approval!
Announcing the 2023 Dancer Pairings (Stars/Professionals)
1. Kristina Pernfors and Dimas Caraballo
2. JoAnn Crosby and Brian Spector
3. Jackie Stoelting and Michael Chaves
4. Mandy Fetzer and Robert Scott
5. Jessica Kurutz and Primo Garcia
6. Collin Kitchell and Karren Walter
7. Joe Earman and Tanya Chaves
8. Lundy Fields and Amy Trammell
9. E.L. Billero and Stephanie Aviles
10. Ray Hooker and Marianella Tobar
Please consider sponsoring a Vero Star! It's all for the babies!
Please visit www.dancingwithverostars.com for additional information.
In Photo: Event Co-chairs Lisa Barnes and Karen Franke
In Photo: Emcees Hamp Elliott and Tiffany Corr
In Photo: Star Dancer  Ray Hooker is paired with Professional Dancer Marianella Tobar 
In Photo: Board Member Frida Randolfi and CEO Andrea Berry
In Photo: Committee members Nicki Maslin, Ben Earman and Chloe Rose
In Photo: 2023 Star Dancer Lundy Fields with wife Kit
In Photo: Star Dancer Kristina Pernfors with Professional Dancer Dimas Caraballo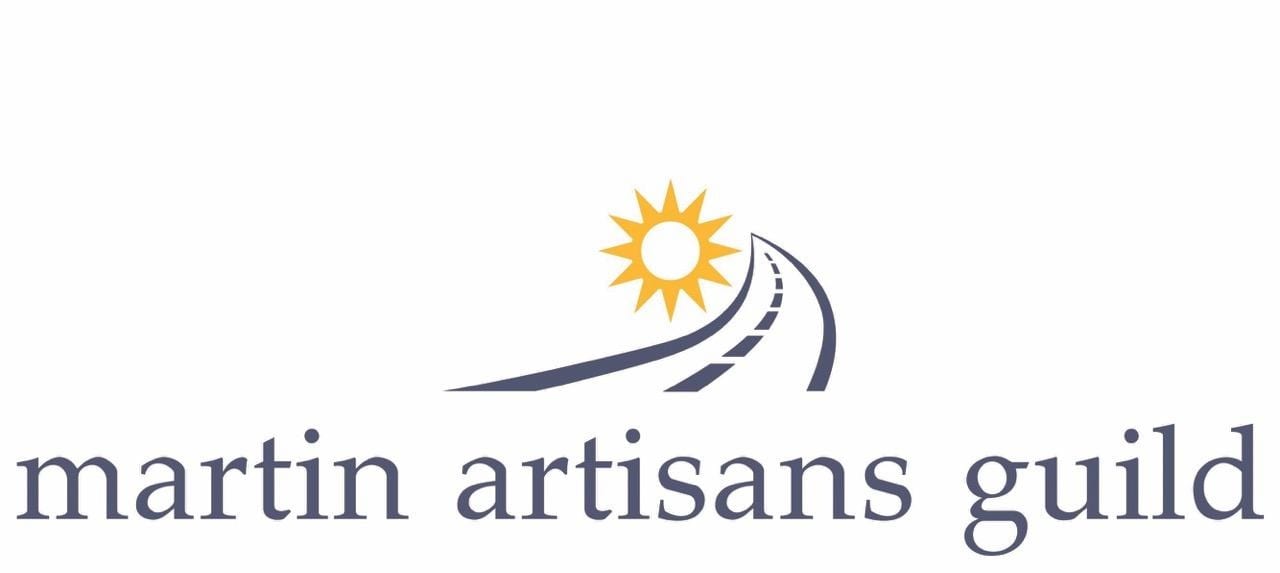 Hallstrom Planetarium Celebrates 30 Years, Announces New "Starlight Series"
Fort Pierce - The Hallstrom Planetarium at Indian River State College (IRSC) announces the 2022–2023 "Starlight Series" season, continues the popular "KID SPACE," shares a unique series of STEAM talks addressing Science, Technology, Engineering, Art, and Math (STEAM), and celebrates 30 years of sharing the stars under the planetarium dome.
Starlight Series shows are presented Fridays at 7:00 and 8:30 p.m. and Saturdays at 1:00 and 2:30 p.m. Tickets are $5, unless otherwise noted. Here are this season's shows:
"Space Songs, The Musical!" February 10, 11, 24, 25 and March 10, 11
Join science teachers, students, and the rest of the audience in singing outer space songs as everyone prepares for the next big science exam. Use music to master the subjects!
"Forward to the Moon," April 21, 22 and May 12, 13, 26, 27
No one has walked on the moon—our nearest neighbor—since December 1972. It's time we returned. Learn about the work being done by NASA and independent contractors to build and launch astronauts to the moon through the Artemis Project.
These 45-minute "STEAM" (Science, Technology, Engineering, and Math) presentations are free and open to the public, Saturdays at 6:00 p.m.:
Open House and A Year Full of Stars, October 1, 6:00–9:00 p.m.
Join Planetarium Director Jon U. Bell for a preview of a new season of planetarium shows and awesome Florida sky events. Explore the new Planetarium Gift Shop at our official opening.
"Astronomy Day and NASA Update" January 28, 3:00–9:00 p.m.
Hear Russell Romanella, former Director of Safety and Mission Assurance for the National Aeronautics and Space Administration (NASA) at the John F. Kennedy Space Center in Florida, discuss NASA, the space program, and the exploration of the Universe. The Treasure Coast Astronomical Society will provide exhibits with telescopes, activities for the family and guided views of the sky after the presentation—weather permitting.
"The Friendly Robot—The Modern Planetarium" March 25, 6:00 p.m.
The IRSC planetarium projector is 30 years old in March 2023. See this modern marvel and learn how it works during this lecture by Planetarium Director Jon U. Bell.
"Pythagoras and the Music of the Spheres" June 10, 6:00 p.m.
Attend this lecture presented by IRSC math instructor Dr. Michael Reynolds to learn about the interconnections between math, music and science.
The popular 'Kid Space' series, for children ages four to 12 at 11:00 a.m. is offered on select Saturdays. All adults must be accompanied by at least one child. Shows are planned for October 8 and 22, November 5, December 3 and 10, February 11 and 25, March 11, April 22, May 13 and 27.
"Starlight Series" planetarium shows, "Saturday Afternoon STEAM Talks," and "KID SPACE" are presented in the IRSC Hallstrom Planetarium. The planetarium features a 360-degree immersive digital OmniStar projection system and a state-of-the-art Spitz automated planetarium projector used to recreate the sky, sun, moon and planets among the stars on the 40-foot, domed ceiling during planetarium shows. Visit www.irsc.edu for a complete schedule.
Planetarium shows are recommended for adults and children over the age of 10. The air temperature is maintained at 72 degrees. Guests may wish to bring a sweater or light jacket.
Most planetarium shows are $5 and tickets can be purchased online or at the box office located in the McAlpin Fine Arts Center lobby on the IRSC Massey Campus at 3209 Virginia Avenue in Fort Pierce, Monday through Friday, 11 a.m. to 3 p.m., or by phone. Call the McAlpin Fine Arts Center Box Office at 1-800-220-9915 to reserve seats.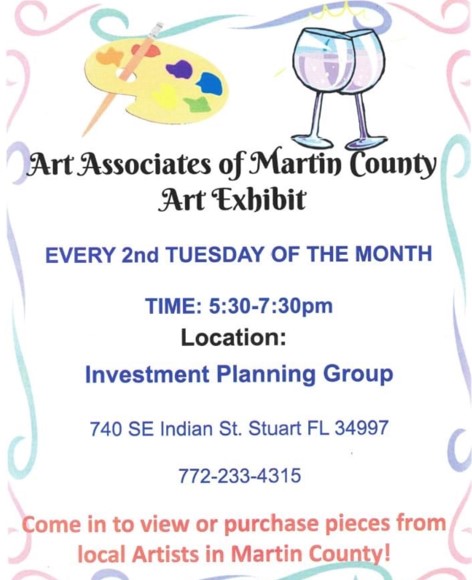 IRSC Performing Arts Announces the 2022–23 McAlpin OnStage! Series and Upcoming Season of Shows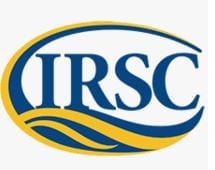 In Photo: New Theatre Manager Althea Christine Wilson
Fort Pierce — Join the Indian River State College (IRSC) Performing Arts program for the 2022–23 season and enjoy a year of outstanding theater, music, and choral experiences presented by IRSC students. Season renewals are underway, subscriptions for the series are available starting on August 15.
This season, IRSC welcomes a new Theatre Manager Althea Christine Wilson. A native of Fort Pierce, Wilson is delighted to return to South Florida as part of IRSC family. "I'm thrilled to join IRSC to support our amazingly talented students as we continue to bring unique, quality live entertainment to the Treasure Coast."
The six-show McAlpin OnSTAGE! Series costs $60—the best variety and value of shows on the Treasure Coast. Season ticket holders can add additional shows to a series subscription for just $10 each. Individual tickets for McAlpin OnSTAGE! are $15 each. Additionally, many single ticket offerings now offer Sunday matinee performances (2:00 PM). Tickets to all non-series shows are $15. Starting on September 6, individual tickets for all shows go on sale online at irsc.edu, by phone, or at the IRSC box office.
Dance returns to McAlpin OnSTAGE! in Let's Dance!, (Feb. 16, 17, 18 at 7:00 p.m. and Feb. 18 at 2:00 p.m.). The show features original works by our student choreographers as well as performances by our first ever cohort of Ballet Vero Beach Fellowship students.
The season highlight is the spring musical. Enjoy the groundbreaking, Tony Award-winning masterpiece Company (March 9, 10, 11 at 7:00 p.m. and March 11 at 2:00 p.m.), performed in honor of the recently departed musical theatre genius, Stephen Sondheim. Often humorous and always thought-provoking, Sondheim's first "concept musical" features some of his iconic songs like "Being Alive" and "Side by Side."
The six-show series concludes with Singing Spectacular, (April 13, 14, 15 at 7:00 p.m. and April 15 at 2:00 p.m.). Featuring the IRSC Chorale and the IRSC Company Singers as they present choral masterworks span a variety of musical eras along with both popular and jazz selections from a multitude of styles.
Instrumental music fans will want to join the IRSC instrumental music program in concert with the Port St Lucie Community Band led by Dr. John K. Southall. The following shows will be performed on Saturdays and Sundays throughout the season: A Musical Tribute to the United States Armed Forces!, (Nov. 12, 13 at 2:00 p.m.); A Holiday Kaleidoscope in Concert!, (Dec. 3, 4 at 2:00 p.m.); A Jazz & Pop Phantasmagoria in Concert!, (Feb. 4, 5 at 2:00 p.m.); and Broadway and the Movies Forever!, (April 1, 2 at 2:00 p.m.).
Additional shows not part of the McAlpin OnSTAGE! Series include: The Moors (Sept. 22, 23, 24 at 7:00 p.m. & Sept. 24, 25 at 2:00 p.m.); I Remember it Well: Favorite Broadway duet with Alexander Nathan Kanter and Friends, (Jan. 28, 29 at 2:00 p.m.); and The Council, (May 11, 12, 13 at 7:00 p.m. and May 13, 14 at 2:00 p.m.).
McAlpin OnSTAGE! series shows are performed in the McAlpin Fine Arts Center on the IRSC Massey Campus in Fort Pierce. The venue features 620-seats, a proscenium stage and an orchestra pit. For performances that require a more intimate setting, the Wynne Black box theatre provides 100-seat venue where the audience surrounds the stage.
The IRSC box office is in the McAlpin Fine Arts Center Lobby on the IRSC Massey Campus at 3209 Virginia Avenue in Fort Pierce and is open Monday through Friday, 11 a.m. to 3 p.m. The box office is open one hour before performance time for ticket sales and to pick up "will call" tickets. Call the box office at 1-800-220-9915 to reserve your seats, as shows can sell out quickly.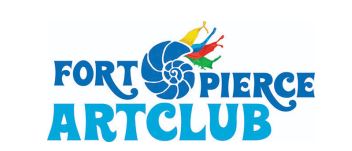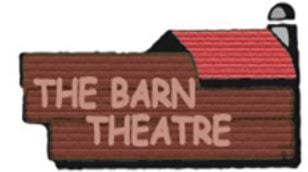 Show Dates: March 9th- 26th, 2023
W/Live Band
Directed By: Bryan Childe
Musical Director: Joyce Milligan
Choreographer: Emily Powers
Produced By: Concord Theatrical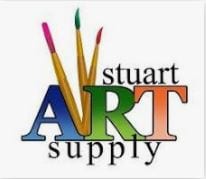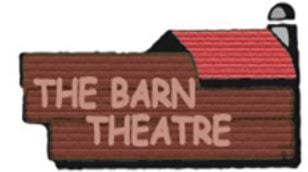 Show Dates: Sept. 15th-Oct. 2nd, 2023
Directed By: Bryan Childe
Assistant Director: Heidi Condon
Musical Director: Mariano Garcia
Produced By: MTI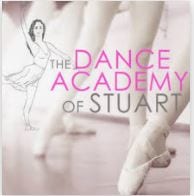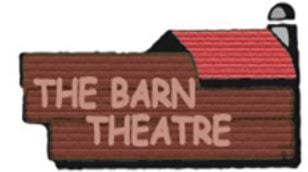 Show Dates: May 11th-28th 2023
Directed By: Bryan Childe
Musical Director: TBA
Produced By: MTI