CLICK HERE FOR THE LATEST MOVIE TIMES!
CLICK HERE FOR THE LATEST  MOVIE TIMES!!
Elliott Museum to Host Eclectic Music Series
Stuart — The Elliott Museum will be hosting an eclectic music series featuring six different artists over a span of six months. The series, titled "Troubadour Sessions," will kick off on October 6 and will continue in 2022 on November 17 and December 22, and in 2023 on January 1, February 9 and March 9 at the museum, 825 NE Ocean Blvd., Stuart.
The series came about through a unique collaboration with Ron Hart of Earthtones, who is the former owner of Terra Fermata, an outdoor concert venue. The "Troubadour Sessions" is aptly named, according to Rob Steele president & CEO of the Historical Society of Martin County, which manages the Elliott Museum.
Steele said, "A troubadour is a class of lyric poets and poet-musicians, often of knightly rank, who flourished from the 11th to the end of the 13th century, chiefly in the south of France and the north of Italy — and whose central theme was courtly love. Admittedly, many of these acts will not evoke the essence of a 13th-century minstrel — but the music will always be sublime."
All performances will begin at 7:30 p.m. The schedule features the following artists:
• October 6 - Alex Meixner - Celebrate Octoberfest with authentic Bavarian music by a Grammy-nominated Polka Hall of Fame Lifetime Achievement winner.
• November 17 - Ukulele Russ - Down from Alaska, Russ and his One Man Frontier Band will provide an evening of ukulele in a style all his own.
• December 22 - Professor Pennygoode's Mighty Flea Circus - It's a Rockabilly Christmas with the Rockabilly Rumble International Song Competition winners.
• January 1 - Flint Blade - Start the New Year with the ambient beats and grooves of the Chapman Stick, a 12-string guitar-on-steroids.
• February 9 - Ben Prestage - Ever heard anyone play a door or bedpan? Come and listen to this master of the diddly bow, cigar box, and anything else with strings.
• March 9 - Damon Fowler - Nominated for the 2022 Blues Rock Album BMA by The Blues Federation. From Tampa, known as one of the best singer/songwriters in Florida.
Seating is limited to 75 guests and admission is $20. Tickets are on sale now through the museum's website, www.hsmc-fl.com. The museum's new tiki hut will be open for dinner and drinks before each performance, and a full bar will be offered throughout the shows. For more information, visit the website, www.hsmc-fl.com or call the Elliott Museum at 772-225-1961.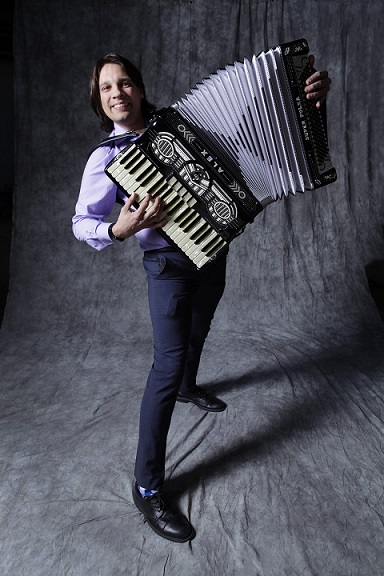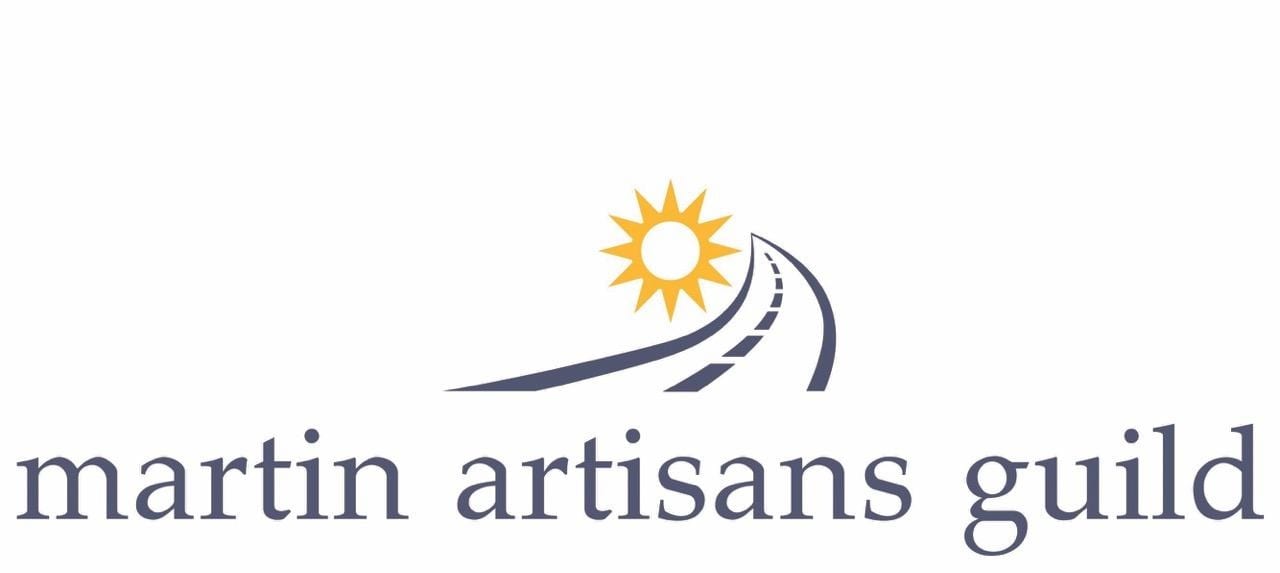 Fall into Art Opening Reception Packs 'em In
Article by: Jackie Holfelder / Photos by: Martin Artisans Guild
More than 100 guests were on hand for the September 7 opening reception for Fall into Art, the latest exhibit by members of the Martin Artisans Guild at their Palm Room Gallery and Artisans Boutique in Harbour Bay Plaza.
Attendees not only enjoyed the fabulous items that were created by 11 members of the Guild, they also were on hand for the unveiling of the Chances for Art Raffle. This special collection of artworks donated by 42 artists is raffled off to help support fellow Martin Artisans Guild members who need scholarships to participate in the Martin County Open Studio Tour that will take place March 11-12, 2023.
Raffle tickets are $20 each and can be used for a specific work of art. Drawing takes place October 28 and winners need not be present to win.
Photos of each item, along with artist information and retail value are available at www.martinartisansguild.org/chances-for-art-2022. You can also see them on display at the Palm Room, which is located at 3746 SE Ocean Boulevard in Sewall's Point. It is open from noon-6 p.m., Tuesdays-Saturdays.
The exhibit will remain hanging until October 29.
For more information of Martin Artisans Guild, visit www.martinartisansguild.org.
In Photo: Charlie Buxton, Michaelann Bellerjeau and Deborah Bortoff
In Photo: Diane Freaney and Charlie Coté
In Photo: Glen Allen, Jane Lawton Baldridge and Susan Allen
In Photo: Jackie Sanchez and Suzanne Connors
In Photo: Robert Hamilton, Dinija Berkien and Edithy Marcellis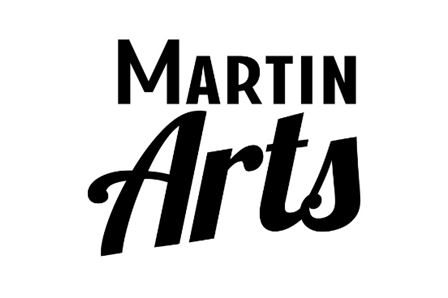 The Barn Theatre Presents the Tony Award Winning Musical Avenue Q September 15th – October 2nd
In Photo: Left to Right: Aurora Jenkins - Kate Monster; Josh Roland-Bramkamp - Princeton; Cathy Randazzo-Olsen - Lucy The Slut; Kyle Duncan is Brian & Andy Morejon is Christmas Eve
2nd Row:
Left to Right: Kristal Davis is Gary Coleman; Brittany Hooper - Ms. Thistletwat & Bad Idea Bear (girl); & Kyle Weber is Nicky & Bad Idea Bear (boy)
3rd Row:
Left to Right: Brandon Snyder - Trekki Monster & Matt Wood is Rod
Stuart - Avenue Q is an adult laugh-out-loud musical spoof of Sesame Street, filled with gut-busting humor and a delightful catchy score, not to mention state-of-the-art puppets. Avenue Q is, indeed, the winner of Tony's Triple Crown for Best Musical, Best Score, and Best Book. A recent college grad named Princeton moves into a shabby New York City apartment all the way out on Avenue Q. He soon discovers that, although the residents seem nice, it's clear that his is not your ordinary neighborhood.
Cast members include Aurora Jenkins, Josh Roland-Bramkamp, Cathy Randazzo-Olsen, Kyle Duncan, Andy Morejon, Kristal Davis, Brittany Hooper, Kyle Weber, Brandon Snyder, and Matt Wood. The production team includes Jeanette Mazzella, Producer, Bryan Childe, Director, Heidi Condon, Assistant Director, Mariano Garcia IV, Musical Director, Steven Mayer, Stage Manager, Jennifer Goodman, Assistant Stage Manager, Jennifer Goodman, Marcia Molinari, Costumer, Teri Hartman, House Manager, and Gus McCall, Master Carpenter.
Reserved seats are only $40. Call the box office for group discounts of 10 or more. Three additional Saturday matinees have been added. For more information, call 772-287-4884 or visit The Barn's website at www.barn-theatre.com.
Avenue Q has adult content and is not suitable for young children.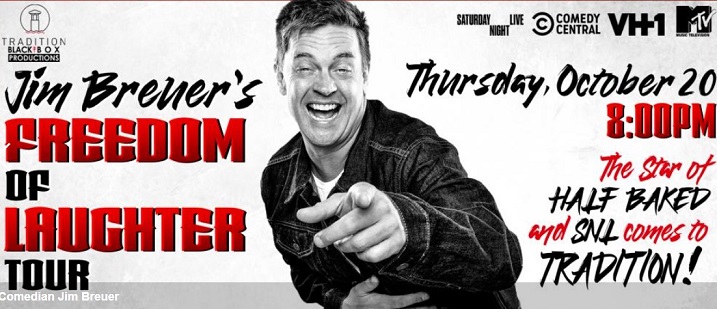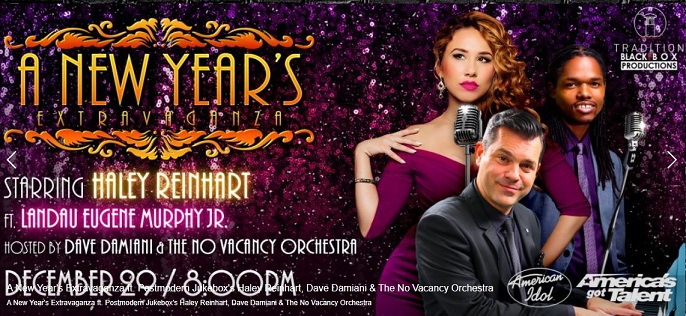 Hallstrom Planetarium Celebrates 30 Years, Announces New "Starlight Series"
Fort Pierce - The Hallstrom Planetarium at Indian River State College (IRSC) announces the 2022–2023 "Starlight Series" season, continues the popular "KID SPACE," shares a unique series of STEAM talks addressing Science, Technology, Engineering, Art, and Math (STEAM), and celebrates 30 years of sharing the stars under the planetarium dome.
Starlight Series shows are presented Fridays at 7:00 and 8:30 p.m. and Saturdays at 1:00 and 2:30 p.m. Tickets are $5, unless otherwise noted. Here are this season's shows:
"Red Planet Rising" October 7, 8, 21, 22 and November 4, 5
Find out all about Mars—the red planet—and our plans to go there. Mars is visible in the late autumn 2022 evening skies.
"Star of Wonder—30th Anniversary" December 2, 3, 9, 10
What was the mysterious star that guided the Magi? Could it have been a comet, a meteor or a supernova? How might an astronomer explain it? Find out as we take the Planetarium back in time more than 2,000 years to recreate the skies over Judea. Star of Wonder has been A family holiday tradition since 1993.
"Yuletides" Saturday, December 17, 2:00 and 7:00 p.m.
Enjoy a live concert "under the stars" featuring songs of the holiday season with the electronic music of world-renowned composer and artist Jonn Serrie. Tickets are $15.
"MARS Watch—See the Red Planet!" December 9, 17 and January 13, 14, 28
Mars is at opposition on December 8, 2022, when Earth passes it at roughly 40 million miles. We then will be the closest to it, and it will appear at its biggest and brightest! Members of the Treasure Coast Astronomical Society (treasurecoastastronomy.org) will host guided views of Mars and its features at the Hallstrom Planetarium, weather permitting. These events are FREE and open to the public.
"Space Songs, The Musical!" February 10, 11, 24, 25 and March 10, 11
Join science teachers, students, and the rest of the audience in singing outer space songs as everyone prepares for the next big science exam. Use music to master the subjects!
"Forward to the Moon," April 21, 22 and May 12, 13, 26, 27
No one has walked on the moon—our nearest neighbor—since December 1972. It's time we returned. Learn about the work being done by NASA and independent contractors to build and launch astronauts to the moon through the Artemis Project.
These 45-minute "STEAM" (Science, Technology, Engineering, and Math) presentations are free and open to the public, Saturdays at 6:00 p.m.:
Open House and A Year Full of Stars, October 1, 6:00–9:00 p.m.
Join Planetarium Director Jon U. Bell for a preview of a new season of planetarium shows and awesome Florida sky events. Explore the new Planetarium Gift Shop at our official opening.
"Astronomy Day and NASA Update" January 28, 3:00–9:00 p.m.
Hear Russell Romanella, former Director of Safety and Mission Assurance for the National Aeronautics and Space Administration (NASA) at the John F. Kennedy Space Center in Florida, discuss NASA, the space program, and the exploration of the Universe. The Treasure Coast Astronomical Society will provide exhibits with telescopes, activities for the family and guided views of the sky after the presentation—weather permitting.
"The Friendly Robot—The Modern Planetarium" March 25, 6:00 p.m.
The IRSC planetarium projector is 30 years old in March 2023. See this modern marvel and learn how it works during this lecture by Planetarium Director Jon U. Bell.
"Pythagoras and the Music of the Spheres" June 10, 6:00 p.m.
Attend this lecture presented by IRSC math instructor Dr. Michael Reynolds to learn about the interconnections between math, music and science.
The popular 'Kid Space' series, for children ages four to 12 at 11:00 a.m. is offered on select Saturdays. All adults must be accompanied by at least one child. Shows are planned for October 8 and 22, November 5, December 3 and 10, February 11 and 25, March 11, April 22, May 13 and 27.
"Starlight Series" planetarium shows, "Saturday Afternoon STEAM Talks," and "KID SPACE" are presented in the IRSC Hallstrom Planetarium. The planetarium features a 360-degree immersive digital OmniStar projection system and a state-of-the-art Spitz automated planetarium projector used to recreate the sky, sun, moon and planets among the stars on the 40-foot, domed ceiling during planetarium shows. Visit www.irsc.edu for a complete schedule.
Planetarium shows are recommended for adults and children over the age of 10. The air temperature is maintained at 72 degrees. Guests may wish to bring a sweater or light jacket.
Most planetarium shows are $5 and tickets can be purchased online or at the box office located in the McAlpin Fine Arts Center lobby on the IRSC Massey Campus at 3209 Virginia Avenue in Fort Pierce, Monday through Friday, 11 a.m. to 3 p.m., or by phone. Call the McAlpin Fine Arts Center Box Office at 1-800-220-9915 to reserve seats.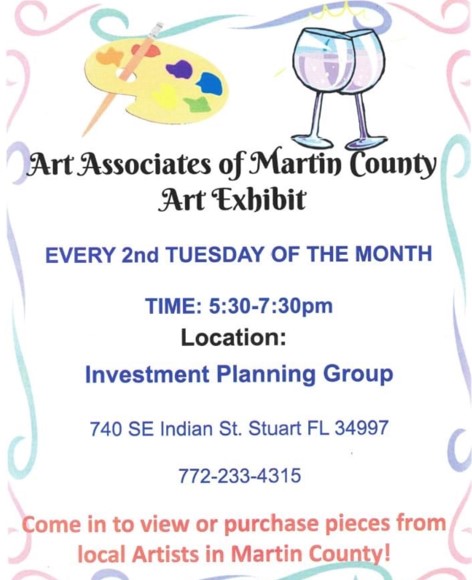 Turn Up the Heat Dance Foundation Thrives
In Photo: Turn Up the Heat Dancers
Article by: Jackie Holfelder / Photos provided by Turn Up the Heat
An Indian proverb says, "To watch us dance is to hear our hearts speak".
That's the perfect description of the founders, teachers, students and supporters of Turn Up the Heat Professional Dance Company, which was formed in 2021 as a 501(c)(3) nonprofit arm of the Turn Up the Heat Dance School.
Its mission is to cultivate a diverse community of students, educators, artists and audiences by promoting dance in schools, expanding community awareness, and increasing professional development and performance arts.
Since 2020, Turn Up the Heat Dance School has instructed Treasure Coast children in multiple styles of dance and has a competition dance team that has won awards across the State of Florida.
Shayna Lanzetta and Maria Lanzetta are founders and directors of the Dance School and King Feliciano is a master personal trainer who ensures that dancers are performing in a physically safe and secure environment.
Although the school was flourishing, the trio decided they wanted to do more. As Maria shared, "as both a dance professional and parent I know the financial realities of a quality dance education can be daunting. We decided to form Turn Up the Heat Professional Company to enable even more children to share in the love of dance, raising funds to ease the financial burden for families that need assistance."
Richard Ross, a highly-respected local philanthropist provided a generous initial donation, which allowed the Dance Company to launch for the 2021-22 dance year.
At the year-end recital, Turn Up the Heat recognized Mr. Ross for his generosity, having the youngest scholarship recipient sharing the impact the dance scholarship had in her life.
Turn Up the Heat Professional Company has already been able to award over $10,000 in dance scholarships to students who have demonstrated financial need to pursue their love and passion for dance. Fees for instruction and competition participation, if applicable, are covered.
In addition to offering even more of these scholarships in 2022-23, the school is also working towards offering a series of classes for special-needs children and adults.
A great community partner, students from Turn Up the Heat performed at such non-profit events as Catch the Wave of Hope annual gala, United Way of Martin County 9/11 Remembrance Ceremony and for Stand Up for Independence at no charge.
Turn Up the Heat Professional Company also became a member of the Community Foundation of Martin/St. Lucie.
To learn more and how you can help or donate, visit www.turnuptheheatdance.com.
In Photo: Alicia Chapman, Kelly Laurine, Maria Lanzetta, Mia Manso-Vargas, Fida Georges; (front row) Nali Bennett, Maria Lanzetta, Richard Ross, Josephine Lanzetta and Anna Lanzetta
IRSC Performing Arts Announces the 2022–23 McAlpin OnStage! Series and Upcoming Season of Shows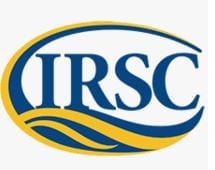 In Photo: New Theatre Manager Althea Christine Wilson
Fort Pierce — Join the Indian River State College (IRSC) Performing Arts program for the 2022–23 season and enjoy a year of outstanding theater, music, and choral experiences presented by IRSC students. Season renewals are underway, subscriptions for the series are available starting on August 15.
This season, IRSC welcomes a new Theatre Manager Althea Christine Wilson. A native of Fort Pierce, Wilson is delighted to return to South Florida as part of IRSC family. "I'm thrilled to join IRSC to support our amazingly talented students as we continue to bring unique, quality live entertainment to the Treasure Coast."
The six-show McAlpin OnSTAGE! Series costs $60—the best variety and value of shows on the Treasure Coast. Season ticket holders can add additional shows to a series subscription for just $10 each. Individual tickets for McAlpin OnSTAGE! are $15 each. Additionally, many single ticket offerings now offer Sunday matinee performances (2:00 PM). Tickets to all non-series shows are $15. Starting on September 6, individual tickets for all shows go on sale online at irsc.edu, by phone, or at the IRSC box office.
This year, the six-show McAlpin OnSTAGE! series opens with the rollicking comedy, LIFE X 3 by Yasmina Reza (Oct. 27, 28, 29 at 7:00 p.m. and Oct. 29 at 2:00 p.m.). Sonia and Henry just want to get their six-year-old to go to sleep, but an unexpected social call from Henry's employer throws their entire world—let alone bedtime—into utter chaos.
For the first-time, the series features the entire vocal program in one concert in Vocal Extravaganza (Nov. 17, 18, 19 at 7:00 p.m. and Nov. 19 at 2:00 p.m.). This hybrid program presents the IRSC Chorale and the IRSC Company Singers' Best of Show.
The series rings in the new year with an updated interpretation of Carlo Goldoni's 18th Century farce The Fan adapted by Alexander Nathan Kanter (Jan. 12, 13, 14 at 7:00 p.m. and Jan. 14 at 2:00 p.m.). The social structure of the Italian village of Rocca Marina turns on its head due to a misplaced hand fan, a misunderstood gift, and several misinterpreted romantic advances. Enjoy this "fan-tastic" Italo-Disco reimagining of Goldoni's classic 18th-century farce.
Dance returns to McAlpin OnSTAGE! in Let's Dance!, (Feb. 16, 17, 18 at 7:00 p.m. and Feb. 18 at 2:00 p.m.). The show features original works by our student choreographers as well as performances by our first ever cohort of Ballet Vero Beach Fellowship students.
The season highlight is the spring musical. Enjoy the groundbreaking, Tony Award-winning masterpiece Company (March 9, 10, 11 at 7:00 p.m. and March 11 at 2:00 p.m.), performed in honor of the recently departed musical theatre genius, Stephen Sondheim. Often humorous and always thought-provoking, Sondheim's first "concept musical" features some of his iconic songs like "Being Alive" and "Side by Side."
The six-show series concludes with Singing Spectacular, (April 13, 14, 15 at 7:00 p.m. and April 15 at 2:00 p.m.). Featuring the IRSC Chorale and the IRSC Company Singers as they present choral masterworks span a variety of musical eras along with both popular and jazz selections from a multitude of styles.
Instrumental music fans will want to join the IRSC instrumental music program in concert with the Port St Lucie Community Band led by Dr. John K. Southall. The following shows will be performed on Saturdays and Sundays throughout the season: A Musical Tribute to the United States Armed Forces!, (Nov. 12, 13 at 2:00 p.m.); A Holiday Kaleidoscope in Concert!, (Dec. 3, 4 at 2:00 p.m.); A Jazz & Pop Phantasmagoria in Concert!, (Feb. 4, 5 at 2:00 p.m.); and Broadway and the Movies Forever!, (April 1, 2 at 2:00 p.m.).
Additional shows not part of the McAlpin OnSTAGE! Series include: The Moors (Sept. 22, 23, 24 at 7:00 p.m. & Sept. 24, 25 at 2:00 p.m.); I Remember it Well: Favorite Broadway duet with Alexander Nathan Kanter and Friends, (Jan. 28, 29 at 2:00 p.m.); and The Council, (May 11, 12, 13 at 7:00 p.m. and May 13, 14 at 2:00 p.m.).
McAlpin OnSTAGE! series shows are performed in the McAlpin Fine Arts Center on the IRSC Massey Campus in Fort Pierce. The venue features 620-seats, a proscenium stage and an orchestra pit. For performances that require a more intimate setting, the Wynne Black box theatre provides 100-seat venue where the audience surrounds the stage.
The IRSC box office is in the McAlpin Fine Arts Center Lobby on the IRSC Massey Campus at 3209 Virginia Avenue in Fort Pierce and is open Monday through Friday, 11 a.m. to 3 p.m. The box office is open one hour before performance time for ticket sales and to pick up "will call" tickets. Call the box office at 1-800-220-9915 to reserve your seats, as shows can sell out quickly.
We're Moving...to Bring More to the Arts & Cultural Community!
Photos contributed by Steve Fogle 
Fort Pierce - Enjoy a 'sneak-peek' tour of The Vault - St Lucie Cultural Alliance New Galleries & Headquarters at this Month's Art Walk.
Eyes will widen, and senses will brilliantly ignite among art enthusiasts who visit the St. Lucie Cultural Alliance Galleries on October 21, from 5 PM – 8 PM, during Art Walk. We are putting the finishing touches on our new 'home' with an exciting move to the lower level of our vintage, historical gem at 111 Orange Ave., in Downtown Fort Pierce.
The community is invited to stop by and enjoy a 'sneak-peek' tour of The Vault, St. Lucie Cultural Alliance's new gallery and headquarters, and take in the vibrant changes taking place to broaden offerings to our dynamic arts and cultural community of St. Lucie County.
The new space is an eclectic mix of urban-trend and classic modern. On tap are plans for artists to exhibit their works, a studio for a rotating resident artist, and classrooms. The enhanced, natural lighting and open floor plan will allow for new gathering space, additional galleries and for the public to observe and interact with working artists as they create. Galleries filled with juried Cultural Alliance Art Guild members' work, boutique with artisan wearable art and jewelry, and dynamic space for an array of creative classes of all genres and disciplines are all in store.
Its main gallery space – The Vault - will serve as its new, enlivened setting for an array of juried, curated exhibitions that will introduce its visitors to an abundance of talent in the county.
Members of the St. Lucie Cultural Alliance will be awarded additional benefits including opportunities to teach classes, apply for a quarterly residency, screen films, present intimate concerts, and attend networking and professional development workshops. Residents and visitors will benefit from a richer offering of exhibitions, intimate performances, classes and workshops in this eclectic addition to Downtown Fort Pierce.
Would you like to be a part of making St. Lucie County a cultural gem of the Treasure Coast? Become a member and join our growing cultural community! Visit StLucieArts.org to learn more about the exciting benefits of membership and all of its cool, upcoming events!
Call for Instructors – Applications Now Open
Artist Members of the Alliance are encouraged to apply to teach classes. Artists of varying mediums are welcomed to apply! For more information, visit StLucieArts.org, or email: info@StLucieArts.org.
Save the Date for the Grand Opening of St. Lucie Cultural Alliance: The Vault. A ribbon cutting ceremony and celebration will take place 5 PM – 8 PM Friday, Nov. 18th during ArtWalk.
About the St. Lucie Cultural Alliance:
The mission of the St. Lucie Cultural Alliance is to better position the arts and cultural sector as a significant contributor to the vibrancy, and educational and economic well-being, of St. Lucie County.
St. Lucie Cultural Alliance is sponsored in part by the St. Lucie County Board of County Commissioners, the State of Florida, Department of State, Division of Cultural Affairs, the Florida Council on Arts and Culture, the St. Lucie Office of Tourism.
St. Lucie Cultural Alliance is located at 111 Orange Avenue, 3rd Floor, Fort Pierce, Fla. 34950. To learn more, visit ArtStLucie.org, or call 772.462.2783.
Martin Artisan's Guild, the HeART of the Community
In Photo: Eduardo Gomez with HOH art students
Article by: Jackie Holfelder / Photos by: Martin Artisans Guild
When Michaelann Bellerjeau joined Martin Artisan's Guild in 2021, she found a willing group of comrades ready to join her when she became chair of The Community and Educational Outreach Committee on the Guild's board.
A meeting was scheduled with Lauren Mustelier, Director of Enrichment & Engagement at House of Hope (HOH) and the collaboration between the two nonprofits has flourished ever since.
The first project was supplying the Artist's Corner, which occupies a corner in HOH's Enrichment Center, with a cabinet and art supplies donated by Guild members.
Following that, member Eduardo Gomez held a two-week workshop for HOH's Art4Kids program. Another member, Brenda Leigh, has designed the plans for upcoming mural projects for the nonprofit's community gardens, which are estimated to begin being installed this fall.
The murals are a long-term initiative and will encompass HOH's four gardens over a three-year period, allowing children who show serious talent to assist with the murals in hopes of encouraging their artistic ability and fostering their skills in project planning, neatness and staying committed until something is completed.
Mustelier says, "The Martin Artisans Guild has been an amazing partner by recognizing the importance of arts in the communities we serve, connecting skilled artists to our programming, and raising funds to elevate the quality and increase the diversity of art classes we are able to offer at the Golden Gate Center for Enrichment."
On July 16, Martin Artisans Guild president Mallo Bisset and board member Bellerjeau attended Stuart's 6th Annual Back to School Bash. The yearly event, which is hosted by the Stuart Police Department and was held at Murray Middle School, is an opportunity for parents and community members to meet school leaders and teachers and get vouchers and school supplies.
Martin Artisan Guild members contributed enough money to purchase 30 backpacks, shirts and supplies.
Bisset and Bellerjeau were on hand to thank members of the Stuart Police Department for overseeing the event and to meet other community members.
So far, it's been a great start to the "Art Hands on Deck" program, but it's just the beginning. There are lots of plans in the works for more collaborations with Martin County nonprofits.
Bellerjeau is enthusiastic about the future. "When I stepped into this position, I found the Guild already had many talented artists sharing their ability and time as volunteers. When connecting our artists to projects, I'm very grateful, it's such a joy to see the hearts of our members as they use their vast experiences, skill, creativity and funds to help people from other non-profits in Martin County."
For information about the Martin Artisans Guild, visit www.martinartisansguild.org.
In Photo: Michaelann Bellerjeau, Stuart Police Chief Joseph Tum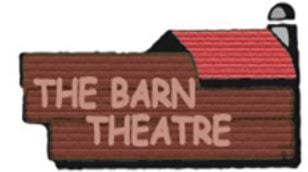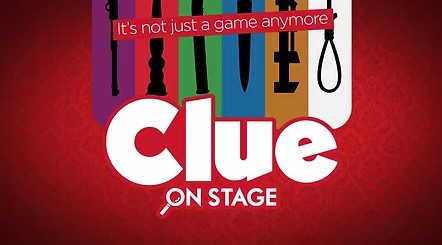 Show Dates: November 3rd-20th, 2022
Directed By: Bryan Childe
Produced By: Broadway Licensing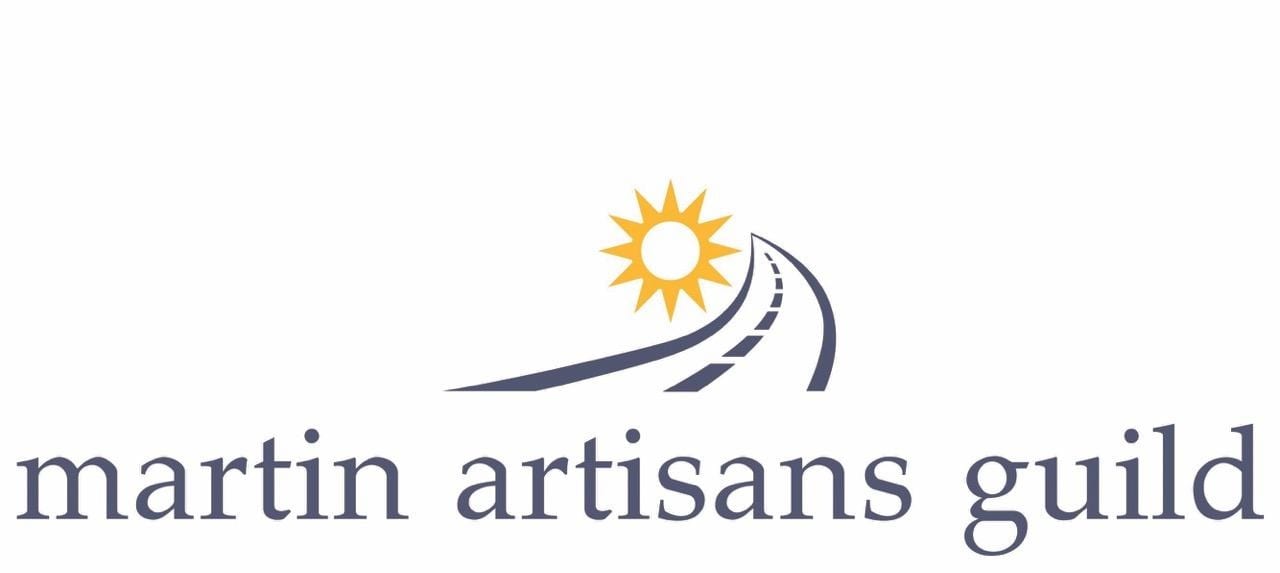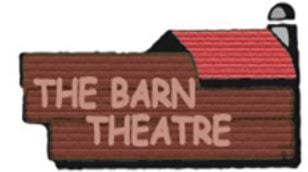 Show Dates: January 12th-29th, 2023
W/Live Band
Directed By: Bryan Childe
Musical Director: Mariano Garcia IV
Choreographer: Andy Morejon
Produced By: Concord Theatricals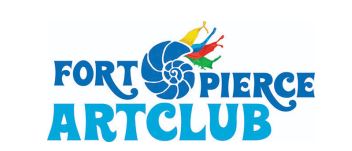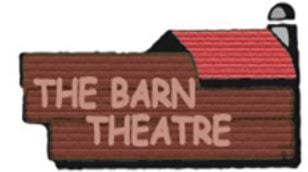 Show Dates: March 9th- 26th, 2023
W/Live Band
Directed By: Bryan Childe
Musical Director: Joyce Milligan
Choreographer: Emily Powers
Produced By: Concord Theatrical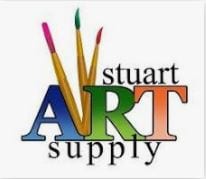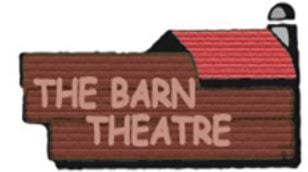 Show Dates: Sept. 15th-Oct. 2nd, 2023
Directed By: Bryan Childe
Assistant Director: Heidi Condon
Musical Director: Mariano Garcia
Produced By: MTI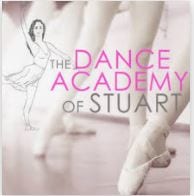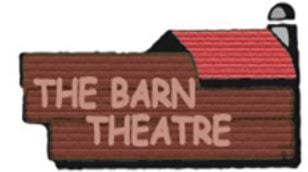 Show Dates: May 11th-28th 2023
Directed By: Bryan Childe
Musical Director: TBA
Produced By: MTI