CLICK HERE FOR THE LATEST MOVIE TIMES!
CLICK HERE FOR THE LATEST  MOVIE TIMES!!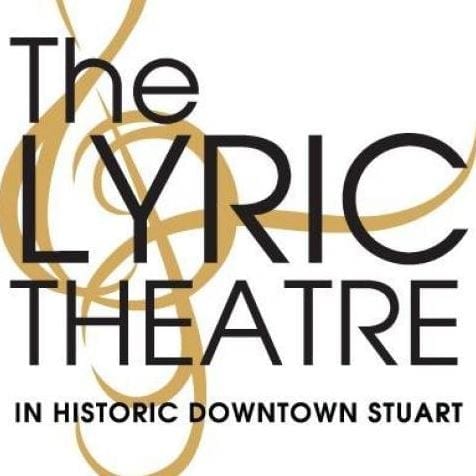 33rd Annual All Florida Juried Art Show
Deadline to Apply: October 1
Apply now at www.Callforentry.org
MartinArts invites artists residing in Florida to participate in its 33rd Annual All Florida Juried Art Show. Open to all Florida artists in all media. Selected works will be exhibited at the Court House Cultural Center from January 9 -- March 2, 2024.,
Contact Jennifer at 772-287-6676 (x2) or email juriedshow@martinarts.org.
Please mention "All Florida Juried Show" in the email subject line.
ArtsFest Stuart 2024
Deadline to apply: October 1
Apply today at www.ArtsFestStuart.org
MartinArts invites artists to apply to be an exhibitor as we celebrate our 37th annual ArtsFest. A hometown celebration arts and culture, the 2-day event provides the area with exceptional fine art and fine craft exhibitors, culinary arts, hands-on activities for the family, and a variety of live musical and theatrical performances.
Contact Jennifer at 772-287-6676 (x2) or email artsfest@martinarts.org.
Please mention "ArtsFest Stuart 2024" in the email subject line.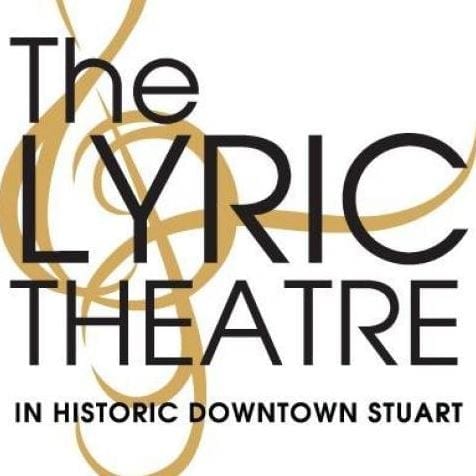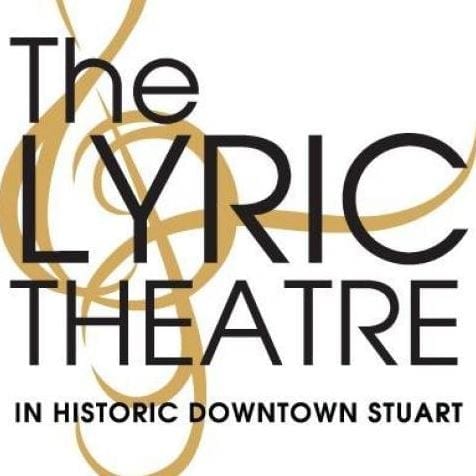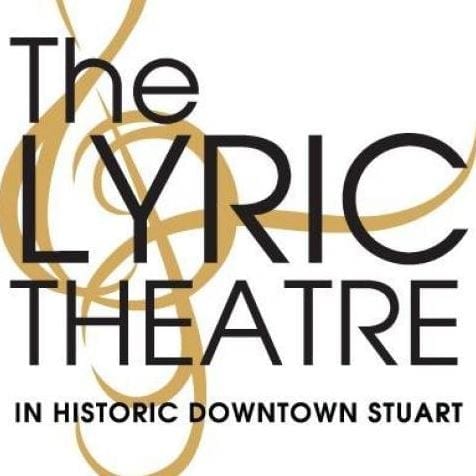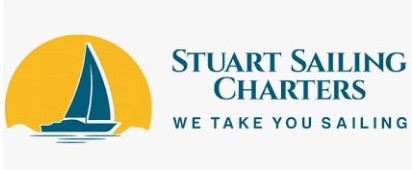 IRSC Hallstrom Planetarium Season Begins with September 23 Open House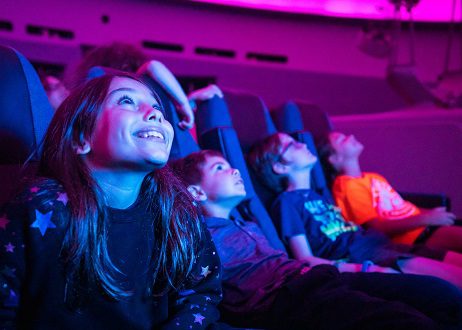 Fort Pierce - Be sure to mark your calendar for Saturday, September 23, to attend the free annual Open House at Indian River State College's Hallstrom Planetarium, located on the College's Massey Campus in Fort Pierce.
Celebrating more than 30 years of helping local residents explore the night sky and examine humanity's place in the universe, the Planetarium kicks off each season with an Open House to announce and discuss the year's upcoming shows and special events. The free event takes place from 6:00 p.m. to 9:00 p.m. Saturday, Sept. 23, and also features a free Science, Technology, Engineering, Art and Math (STEAM) Talk.
The season continues with:
Stars to Starfish - Oct. 20, Nov. 3, Nov. 17 at 7 & 8:30 p.m.; Oct. 21, Nov. 4, Nov. 18 at 1 & 2:30 p.m. $7
We explore the Universe; and we also explore the Earth's watery seas, connecting the oceans below us with the ocean of stars above.
Star of Wonder - Dec. 1, Dec. 8 at 7 & 8:30 p.m.; Dec. 2, Dec. 9 at 1 & 2:30 p.m. $7
An astronomer's search for the mystery of the Nativity Star, a Hallstrom Planetarium tradition since 1993.
South for The Winter - Jan. 19, Feb. 2, Mar. 1 at 7 & 8:30 p.m.; Jan. 20, Feb. 3, Mar. 2 at 1 & 2:30 p.m. $7
See the stars change in the sky as you travel from Earth's northern hemisphere south to Antarctica.
Astronomy Day & STEAM Talk - Feb. 17 3:00–9:00 p.m. FREE!
Free open house with a NASA STEAM Talk at 5 p.m. and TCAS telescopes.
STEAM Talk: Robots and AI—The Past, Present and Future - March 30 • 6-6:45 p.m.FREE!
Free lecture about robotics and artificial intelligence by IRSC Electronics Engineering Technology Professor Paul Godfrey.
Sky Event: Partial Solar Eclipse Watch - April 8 1:30–4:30 p.m. FREE!
Free guided viewing of a solar eclipse with the Treasure Coast Astronomical Society. This total eclipse will be seen locally as a partial eclipse (60% at maximum at 3:03 p.m.).
Black Holes - April 19, May 10, June 14 at 7 & 8:30 p.m.; April 20, May 11, June 15 at 1 & 2:30 p.m. $7
Narrated by John de Lancie ("Q" from Star Trek), the show discusses the ins and the outs of black holes. A live star talk at the end of the program points out where you can find black holes in the sky.
STEAM Talk: The Celestial Tapestry - April 27 6:00–6:45 p.m. FREE!
Free lecture showing the connection between art and astronomy.
STEAM Talk: The Science in Science Fiction - May 25 • 6:00–6:45 p.m.FREE!
Free lecture about good and bad science found in books, films and TV shows about science fiction, fantasy and space opera.
Kid Space programs for children ages 4-12 are offered on select Saturdays at 11 a.m. Shows feature stars and constellations that can be found in the current evening sky. Tickets are $7 per person.
Stars to Starfish, Jr. - Oct. 21; Nov. 4 & 18
Explore the Earth's oceans, and discover the ocean of stars above!
Ornaments in the Sky - Dec. 2 & 9
Bright celestial objects shine in the sky as winter approaches.
Trip Through Space - Jan. 20, Feb. 3, March 2
A kid's tour of the Universe, from the planets to stars, galaxies and black holes!
Daughter of the Stars - April 20, May 11, June 15
Beautiful Native American stories about the sky and its constellations, gathered from all across the land.
Sunset Concerts in the Gallery for September, October and November
Article by: Jackie Holfelder
For eight years, MartinArts has been presenting its acclaimed Sunset Concerts at the Gallery at the Court House Cultural Center at 5:30 p.m. on the second Tuesday of each month.
Tuesday, November 14, 2023
"Thanksgiving and Celebration of our Veterans"
Featuring Susan Callahan and Friends presenting a concert of inspirational and patriotic songs.
For information, visit
www.martinarts.org/programs-events/events/sunsetconcerts.html
'Tis the Season! Martin Artisans Guild is Ready!
Article by: Jackie Holfelder / Photos by: Martin Artisans Guild
"The Season" is right around the corner and Martin Artisans Guild is gearing up for its Fall into Art exhibit, which runs from September 6-October 28.
The not-to-be-missed opening night soiree takes place from 5:30-7:30 p.m. on September 6 at the Palm Room Art Gallery & Artisans Boutique. As always, you can expect fabulous new artwork from Guild members as well as live music, delish nibbles and a cash bar.
Currently, 13 Martin Artisans Guild members have signed up to exhibit. They are:
Caryl Pomales,Dominique Italiano,Doreen E. Lepore,Dot Galfond,Glen Allen,James J. DeMartis,Jane Lawton Baldridge,Kim Beltrame,Linda Reymore,Lynn Morgan
Mallo Bisset,Michaelann Bellerjeau,Mickey Rudolph
The always delightful and well-attended Meet the Artists evening will take place at the Palm Room on October 4 from 4-6 p.m.
Running concurrently with Fall into Art will be the annual fundraiser, Chances for Art, which raises funds for artists needing scholarships to take part in the Martin County Open Studio Tour (MCOST).
Artists who are Guild members each donate a specific work of art to be raffled at Chances for Art. Raffle tickets are $20 each and available both at the Palm Room and on the website at www.martinartisansguild.org.
Donated works can be seen at both the gallery and online. A drawing for winners will take place October 28 and winners will be announced online.
The Palm Room Art Gallery & Artisans Boutique is located in Harbour Bay Plaza, 3746 SE Ocean Blvd. Stuart. Gallery hours are noon-6 p.m., Tuesdays-Saturdays.
In Photo: Dominique Italiano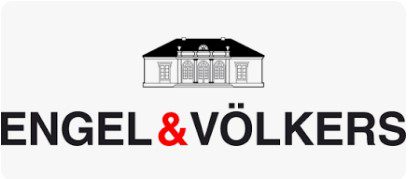 The Barn Theatre Presents Cyndi Lauper's Tony Award Winning Musical
In Photo: Sharon Owens, Sandi Hellstrom-Leonard, Kevin Korman, Serenity-Jade Paris, Mary Ann Disser, Jake Sanders, Michelle Hance, Neena Schneider, and Jennifer Goodman
Amanda Ferrier, Jeff Edwards, and Joshua Roland-Bramkamp
Kinky Boots is the big-hearted musical extravaganza that won six Tonys and features a joyous, Tony winning score by just turned 70 years old pop icon, Cyndi Lauper. Charlie Price has reluctantly inherited his father's shoe factory, which is on the verge of bankruptcy. Trying to save his family business, Charlie finds inspiration in the form of Lola, a fabulous entertainer in need of some sturdy stilettos. As they work to turn the factory around, this unlikely pair find that they have more in common than they realized...and discover that when you change your mind, you can change your whole world.
The cast consists of 20 outstanding actors includes Jake Sanders (Charlie Price), Serenity-Jade Paris (Lola), Neena Schneider (Lauren), Kevin Korman (George), Dave Murray (Mr. Price/Factory Worker), Joshua Roland-Bramkamp (Henry/Factory Worker), Jeff Edwards (Don/Factory Worker), Jon Conner (Young Charlie), Michelle Hance ( Nicola), Sharon Owens (Trish/Factory Worker), Jennifer Goodman (Pat/Factory Worker), and Stephen Mayer (Richard Bailey/Factory Worker). Here are our Angels: Kurt Ruback, Angel Tamayo, Orisel Perez Servano, Natalie Pak, and Zachary Tripaldi. The rest of the cast consists of a strong Ensemble, including Mia Comparetto, Sandi Hellstrom-Leonard and Amanda Ferrier.
The production staff includes Bryan Childe (Director), Mary Murphy (Producer), Kathleen Weaver (Stage Manager), Marcia Molinari (Costumer), Marianno Garcia (Music Director), Andy Morejon (Choreographer), Gus McCall (Set Designer and Master Carpenter), and Jennifer Bradshaw-Paugh (Hair/Makeup/Wigs).
Show dates for Kinky Boots are September 14th through October 1st. Three Saturday matinees have been added to accommodate ticket demand. Discounts are available for groups of 10 or more. For tickets, call the box office at 772-287-4884 or visit the Barn's website at www.barn-theatre.com.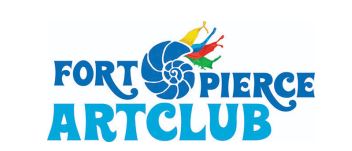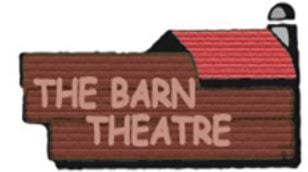 Show Dates: Sept. 15th-Oct. 2nd, 2023
Directed By: Bryan Childe
Assistant Director: Heidi Condon
Musical Director: Mariano Garcia
Produced By: MTI