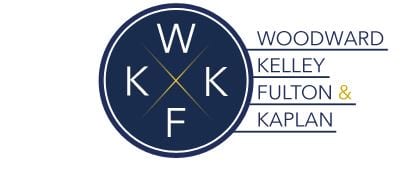 How to Choose the Right Business Attorney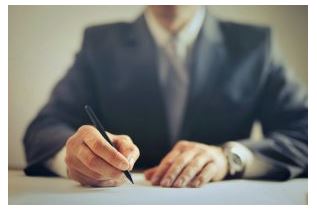 A skilled attorney is a critical part of any business owner's advisory team. Business attorneys are equipped to assist you in handling a variety of tasks that can protect you from potential legal and business pitfalls, in addition to solving existing legal issues. As important as they are to your team, finding the right business attorney may be challenging if you do not know what to look for. Keeping in mind the following tips can help you find and choose the right business attorney.
Assess Your Needs. When you start looking for a business attorney, it is important to consider your specific legal needs. Attorneys experienced in certain niches may be better suited for the ongoing services your business requires. Consider the following types of legal assistance you may need:
Drafting and reviewing contracts
Buying or selling business assets
Filing reports with the Secretary of State
Representation in lawsuits
Complying with laws
Negotiating contracts
Different firms and attorneys may have practices that are structured to address different needs, even if they all identify as business attorneys. However, some firms have attorneys with diverse backgrounds to assist you in addressing all of your legal needs.
Research the Firm. Once you have assessed your needs, it is important to research potential attorneys. One of the first ways to do this is by asking your current network for referrals. By asking those familiar with you about their own legal experiences and connections, you can benefit from first-person impressions of the attorneys recommended. Public reviews are another tool for assessing attorneys. A word of caution: Selecting an attorney simply because that attorney or firm appears at the top of your search results is not sufficient research. For the most part, a law firm's position in search results has more to do with its advertising and less to do with its experience and skill set. This is not to say that you should automatically discount the names that come up first. Rather, commit to being as intentional about researching their reputation from reviews and first-person experiences as you would for any other critical business decision.
Meet With the Attorney. Once you have narrowed down your options, there are some questions to keep in mind when you are ready to meet with your prospective attorney:
How familiar are they with your business and industry? How much experience do they have handling the issues relevant to your business?
What is their reputation for success?
What is their communication style? How often will they reach out to you?
What are their billing practices?
Who will actually be doing the legal work? Do they outsource any tasks?
Do you feel comfortable enough to freely express your fears, concerns, and uncertainties?
Do you trust their judgment?
These are broad questions, and there is no foolproof way to find an attorney, but there are ways to make more informed decisions. Pay attention to anything that gives you pause. If an attorney does not answer your questions or pressures you to make a hiring decision, these are signs that the attorney may not be the right fit for you.
As an informed buyer, it is important to keep your budget in mind, but when it comes to attorneys, you tend to get what you pay for. the cheapest.
Most Importantly: Understand that the selection of your business attorney signifies the beginning of an ongoing relationship. It will be easier for both you and your attorney if there is continuity. You avoid bringing various parties up to speed every time you have a legal need, and the attorney has the foundational knowledge to understand where your business is legally situated.
The WKFK Attorneys
Our attorneys are equipped to help you navigate the ups and downs of business ownership. We offer a broad range of legal services and the desire to help your business succeed. Call our office today and schedule a meeting with one of our experienced attorneys.
Out2News.com LLC. is an your online newspaper, "Who they are, what they do and where they do it"?
Do you have something to say, an event to talk about? An event you would like to have covered. Do it here!
Email your story or request to: rshall@out2news.com
Out2News adheres to full compliance with C.O.P.P.A. (Children's Online Privacy Protection Act of 1998)
"YOUR" Treasure Coast Newspaper & Photo Journal
Copyright © 2021 Out2News.com LLC. All Rights Reserved.
Jensen Beach Chamber of Commerce 72nd Installation of 2022 Officers,Directors & Presentation of 2021 Awards
Photos by: Ignacio Fiallos - Impactful Media Group, Inc.
Jensen Beach - On January 12, 2022 the Jensen Beach Chamber had their Installation of Officers and Awards for the 2021 year, sponsored by Florida Power & Light Company.
The Island Princess Cruise event began at 6:00 pm with a cocktail hour by Elegant Hors d'oeuvres with an open bar. The installation of the 2022 Officers and Directors was next with the presentation of the awards to many businesses in the area.
The Installation of new chair: Linda Fitzpatrick - Keiser University
Vice Chair: Nick Darley - Conchy Joe's Restaurants
Treasurer: Doug Poole - Kyle G's Prime Seafood & Steaks
Secretary: Elaine Hirsch - Fun Tours Travel
The Island Princess departed dock from the Hutchinson Island Marriott Marina around 7:30 pm which ended around 9:00 pm. departed from the Hutchinson Island Marriott Marina
The Jensen Beach Chamber of Commerce stands as the advocate for the development of the business community, tourism and resource center that promotes member success." The Chamber is in downtown historic Jensen Beach. Through seminars, workshops, and monthly luncheons the Chamber provides members with many opportunities to network and enhance businesses. For more Information contact them at: (772) 334-3444.
Out2News.com LLC. is an your online newspaper, "Who they are, what they do and where they do it"?
Do you have something to say, an event to talk about? An event you would like to have covered. Do it here!
Email your story or request to: rshall@out2news.com
Out2News adheres to full compliance with C.O.P.P.A. (Children's Online Privacy Protection Act of 1998)
"YOUR" Treasure Coast Newspaper & Photo Journal
Copyright © 2021 Out2News.com LLC. All Rights Reserved.
Palm City Chamber of Commerce Investment Planning Group Business After Hours & Ribbon Cutting
Stuart – On January 11, 2022, the Palm City Chamber of Commerce celebrated Investment Planning Group with a Business After Hours and a Ribbon Cutting. A warm welcome to all chamber members who attend the event from Steven W. Landwersiek, President & LPL Financial Advisor and Jason Paul Reed, Wealth Manager Assistant with the Investment Planning Group. They use a client-centric process focused on pursuing specific milestones they create together with you. Their comprehensive, three-step planning process is designed to help identify your needs, implement your strategy, and monitor it regularly to help you stay on course.
For more information call them at (772)233-4315 to schedule a free, no-obligation consultation and discover how they can help you pursue your financial goals.
The Palm City Chamber of Commerce's mission is to serve as the principal advocate of the community and its businesses, acting as the catalyst in promoting the economic development of the Palm City area, stimulating jobs, and improving the quality of life. Contact them at: 772-286-8121.
Out2News is your Treasure Coast online newspaper where you are the reporter, photographer and YOU report the news! Do you have something to say, an event to a talk about? An event you would like us to have covered. If you wish a high-resolution photo or would like to email your story or request to: rshall@out2news.com.
Photo by: Robin Hall - Out2News.com
Out2News.com adheres to full compliance with C.O.P.P.A. (Children's Online Privacy Protection Act of 1998)
"Your Treasure Coast Newspaper & Photo Journal"
Copyright © 2021 Out2News.com LLC. All Rights Reserved.
Dr. Amber Heyna Allen - D.O., M.S., Capt., ResAF, MC Joins Physician to Women
Dr. Amber Heyna Allen was raised in Port St. Lucie, Florida where she graduated from SLW Centennial High School. She attended the University of Central Florida for her Bachelors of Science in Biology followed by a Masters in Medical Sciences with a focus in Women's Health from the University of South Florida. She earned her degree as a Doctor of Osteopathy from Kansas City University College of Osteopathic Medicine. During that time she joined the United States Air Force and did an internship in Internal Medicine followed by an Obstetrics and Gynecology residency at Arrowhead Regional Medical Center (ARMC) in Colton, California.
Dr. Allen is a lifelong advocate for women's health and takes pride in serving the women in the community where she was raised. What she loves the most is the relationship she is able to build and maintain throughout a woman's life. She understands the sensitive nature of women's health and the delicate balance of listening and providing individualized care to every woman.
In her spare time, she enjoys entertaining and spending time with her family and friends, trying new restaurants, and traveling.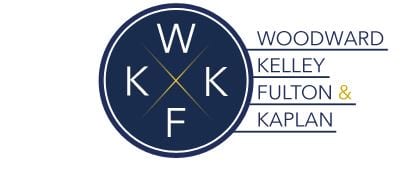 Stay in Control: Good LLC Governance
The LLC is a popular way to structure a business because it provides personal liability protection to the members. This is similar to how a corporation protects shareholders–but without as many administrative formalities. However if you're an LLC member, don't let this lull you into complacency.
As a business owner, you're responsible for the proper governance of the company. If a conflict arises—either among LLC members or between the company and a third party—the governing documents and methods may help prevent a conflict from escalating into litigation. Even if a dispute reaches court and you are unable to control the outcome, you can ensure that the LLC presents clear evidence of its intent and purpose by practicing good governance.
Good LLC governance hinges on four key practices:
Practice good recordkeeping
Document key business decisions.
Store records in a secure and fireproof location.
Provide members with access to records as required by the LLC's operating agreement.
Keep the list of members and their ownership interests current.
Keep the LLC records organized.
Don't commingle company and member assets
Keep all member and company assets completely separate. The initial contributions that members make and any later contributions made after a capital call should be clearly documented as such.
Make sure any loans —and the repayment terms—are clearly documented.
All distributions and any advancements to members should be documented as such.
Members who are also employees receive a paycheck from the LLC payroll account like any other employee would.
Follow the operating agreement
Do what you say you're going to do. Your company should have an operating agreement even if your state's statutes don't require one. A well-drafted operating agreement provides a written record of owner expectations in terms of structure and ownership, as well as business, operations. The agreement is an essential tool for keeping and/or restoring peace among LLC owners and restoring the peace if a disagreement arises. And, if a dispute arises between the LLC and a third party, the operating agreement may become evidence the fact finder considers to resolve the dispute.
Amend the operating agreement if the LLC is acting inconsistently with it.
If the LLC ends up in court and the intent of the LLC or its members is at issue, the fact finder will look at three main factors to make a determination: the LLC documents (the articles of formation filed with the state, the buy-sell agreement, if any, and the operating agreement), and the actions of its members.
When the actions of the members and of the LLC are in sync with the governing documents, a court is more likely to find an intent that corresponds to the original intent of the members when they formed the company. But when the operating agreement says one thing and the LLC or its members behave differently, intent is wide open for interpretation. If that happens, a court may place greater weight on the actions of the members or the company. The court may make findings of fact vastly different from what is found in the LLC documents, resulting in a potentially disastrous outcome.
Practicing good governance helps make the intent and purpose of the LLC clear to its members and to outside parties. If a conflict goes to court, good governance provides a clear picture of what the members intended for the company.
Woodward, Kelley, Fulton & Kaplan
10 SE Central Parkway, Suite 450, Stuart
772.497.6544
Martin County Invests in Public Safety Communications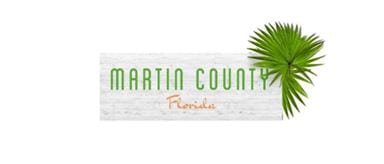 Stuart - Martin County recently completed construction of a new public safety communications tower east of County Line Park to enhance radio coverage and provide for optimal emergency response in that area. With the completion of this tower, there are now 6 towers serving first responders throughout the county, providing 99 percent radio signal coverage.
"In keeping resident health, safety and welfare at the forefront, we've added another tool for Martin County Fire Rescue and the Martin County Sheriff's Office to utilize," said Taryn Kryzda, Martin County Administrator.
The Board approved funding for the 250-foot communications tower in December 2019 based on a staff recommendation to address coverage issues inside structures in some southern areas of the county. After successful testing between Station 36 and communications personnel, the new tower is now operational and allows for improved quality of calls between first responders and emergency telecommunicators as well as between first responders.
Residents are encouraged to visit www.martin.fl.us, Martin County's online resource for services, news and information, and connect with us on social media. 
Tykes & Teens Appoints Jose Zirena as Chief Financial Officer
Palm City – Tykes & Teens, a leading provider of the highest quality, evidence-based mental health services and programs for children and adolescents for 25 years, has appointed Jose Zirena, MBA, as Chief Financial Officer.
"We are thrilled to have Jose Zirena join the Tykes & Teens team as our Chief Financial Officer," said Tykes & Teens CEO Eric Garza, MHA, LCSW. "Jose's extensive experience in turning around and growing healthcare organizations and nonprofits will be instrumental in ensuring Tykes & Teens' continued sustainability and growth in serving children and families across the Treasure Coast with high quality mental health services for many years to come."
"It is a pleasure to be a part of an organization that is committed the health and well-being of kids in the community," said Tykes & Teens CFO Jose Zirena, MBA. "When I learned that Tykes & Teens had a sliding fee scale for its clients and would not turn away anyone because of their inability to pay, I said, where do I sign?"
Jose brings more than 20 years of financial leadership experience to Tykes & Teens with a focus on building sustainable operations, securing funding and obtaining commercial financing for healthcare organizations. Before joining Tykes & Teens, Jose served as Chief Financial Officer for Indian Stream Health Center in New Hampshire, Whole Family Health Center in Fort Pierce and Community Health Services of Lamoille Valley in Vermont, as well as key financial leadership roles in Miami, including Camillus Health Concern, Health Choice Network, Latin America Mission and MCC Services.
Jose earned his Master of Business Administration from the University of West Georgia, a Master of Arts Diploma in Educational Administration from the University of Lima in Peru and a Bachelor of Arts Degree in Biblical Education from Florida Bible College.
When not working with numbers, you will find Jose traveling with his family, reading a book, or challenging friends and strangers to a game of chess.
For more information on Tykes & Teens' programs and services focused on providing high quality children's mental health, visit www.tykesandteens.org or call 772-220-3439.
To learn more about how you can support children's mental health in our community, visit www.tykesandteens.org/give-help/ or donate now.