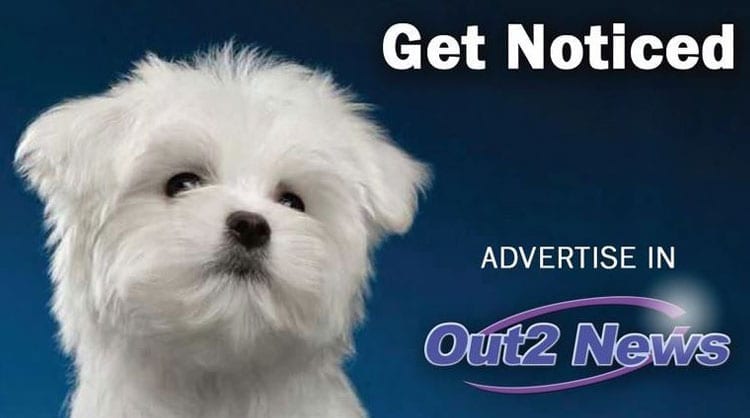 Keeping Communities Connected and People Informed
"REESE" OUT2NEWS PET OF THE WEEK
Would you like YOUR pet to be the Out2News "Pet of the Week?"
We love all the photos that our community sends us!
Just send us your pet's name & photo to: rshall@out2news.com and we will notify you by email when they have been selected.
Martin County School Board Selects Mr. Michael Maine as New Superintendent of Schools
Martin County - The Martin County School Board selected Mr. Michael Maine as the Martin County School District's next Superintendent of Schools during its Regular Meeting on March 21, 2023.
"It is evident to anyone who comes into contact with him that Mr. Maine is an exceptionally talented educator and skilled, thoughtful leader," School Board Chair Marsha B. Powers shared. "We feel confident that he will build upon the positive momentum and foundation established under Dr. Millay's leadership, and continue to move our district forward as we pursue our Mission of educating all students for success."
In February, Superintendent Dr. John D. Millay announced his intent to resign by the end of the current fiscal year (June 30). Dr. Millay, who served many years as a Superintendent of Schools in Kentucky prior to continuing his career in Florida, holds the distinction of being Martin County's first appointed Superintendent. He began his term with MCSD in November 2020.
"It has always been a dream of mine to become a Superintendent of Schools in an environment where the school system is positioned to achieve excellence," Mr. Maine shared with the School Board upon his selection for the role. "When I think of my desire to be a part of something larger than myself, of my dream to serve alongside a community of learners, families, dedicated employees and a philanthropic, passionate community, I don't think I could have imagined a better setting than the Martin County School District. I know that we are positioned to achieve great outcomes for all students as we continue our focus on building relationships, standing united as a governance team and making the best collaborative decisions for our students, families, employees and community."
Mr. Maine began his career with the Martin County School District as the Executive Director of Principals & Professional Standards in 2021 before being promoted to Deputy Superintendent in 2022. Prior to his arrival in the District, he spent many years as an educator and administrator in the Hernando County School District. Mr. Maine is highly skilled in school leadership, curriculum integrations, relationship building, systems analysis, recruitment/hiring, budgetary/resource planning, strategic process enhancement and performance optimization.
The School Board authorized Board Chair Powers to begin contract negotiations with Mr. Maine during the meeting. The Board determined that an update on these negotiations will be presented during the Regular School Board Meeting scheduled for April 18, 2023.
Students Gain Impressive Job Skills Training During Martin Youth LEADERship's Career Day
Article by: Jeanne Dunn - Martin Youth LEADERship / Photos by: Robin Hall - Out2News.com
Stuart - On March 21, 36 members of this year's Martin Youth LEADERship program participated in Career Day at the Chastain campus of Indian River State College.
The students were welcomed to the Wolf Technology Center by Dr. Denisha Bonds, Coordinator of Career Day and Career Coordinator at Clark Advanced Learning Center. Students rotated through a morning of breakout career-related sessions designed to help them acquire the skills of job hunting, budgeting, resume writing, personal branding and more. Leslie Haviland, Program Manager of Cleveland Clinic Martin Health gave a session on interview strategies, while Dr. Bonds presented a session about Business Etiquette and Networking.
In between sessions, the members of Martin Youth LEADERship participated in a Career Fair with two dozen local employers. Students had the opportunity to learn more about these organizations as they searched for summer employment, internships and volunteer opportunities...Click here for additional photos.
Fort Pierce Gold Hammer Awards Nominations Now Open
Fort Pierce - Mayor Linda Hudson is now accepting nominations for Gold Hammer Awards.
The award recognizes the efforts of residents and business owners in the Fort Pierce community that have significantly improved their homes or businesses through new construction or rehabilitation efforts.
The Gold Hammer Awards will be announced at the Coffee with the Mayor on Friday, April 21st at 8:00 AM at the Fort Pierce Yacht Club. Deadline for nominations
is Friday, March 31, 2023, and should be submitted to the Office of the City Clerk,
100 N US Highway 1, Fort Pierce, FL 34954, or via email to lcox@cityoffortpierce.com.
The form can be found at http://www.cityoffortpierce.com/DocumentCenter/View/989/Gold-Hammer-Nomination-Form
Miles Grant Country Club Host Hobe Sound Chamber of Commerce Monthly Breakfast
In Photo: Stephen Landwersiek - Investment Planning Group
Article & Photos by: Robin Hall - Out2News.com
Hobe Sound – On Wednesday, March 9, 2023 The Hobe Sound Chamber of Commerce had their March Breakfast at Miles Grant Golf & Country Club. The event was well attended with approximately 90 attendees. A delicious breakfast was served by the staff of the country club. Miles Grant is located at: 5101 SE Miles Grant Road in Stuart. For more information contact them at:772.286.2220.
The Sponsors for the breakfast was Steven Landwersiek with Investment Planning Group and Stephen Dillemuth with Gillman, Shapiro & Dillemuth, P.A. The mission of the Investment Planning Group is to help you pursue finanial independence, a successful retirement and a lasting legacy. They are located in Stuart at 740 SE Indian Street. Call them 561.933.2117 for more information.
At Gillman, Shapiro & Dillemuth, P.A. if you are looking for a blend of personal service and expertise, you have come... Click here for additional photos of this event.
Indian River State College Hosts Palm City Chamber of Commerce International Women's Day
Article & Photos by: Robin Hall - Out2News.com
Stuart - On Wednesday, March 8, 2023 the Palm City Chamber of Commerce held their second International Women's Day at Indian River State College in Stuart. The Wolf Center - Chastain Campus, located at 2400 SE Salerno Road. Over 100 women attended representing their businesses.
The main sponsor for the Luncheon was sponsored by Rebecca Beckett, CFP with HJ Simms. Lunch was sponsored by Manero's Restaurant, located in Palm City at 2851 SW High Meadow Ave. Call them for reservations at:(772) 220-3011. The dessert table sponsored by Ooo La La in Stuart.
Anna Tillery with White Glove Moving and Storage, Emceed the event and led a nice panel discussing social, economic, cultural and political issues that are always impacting many women and their businesses. The panel consisted of Lucie McGuire Get Real Social LLC / The Traveling Youth, Katherine Culhane... Click here for additional photos of this event.
IRSC Sweeps 2023 NJCAA Swimming and Diving National Championships
Women's Team Captures 45th Consecutive Title, Men's Team Secures 49th Victory.
Fort Pierce - The Indian River State College (IRSC) Men's and Women's Swimming and Diving programs successfully defended their respective national titles at the National Junior College Athletics Association (NJCAA) Swimming and Diving National Championship held at Erie Community College in Buffalo, New York March 1-4 where the women's team captured their 45th overall title while the men secured an unprecedented 49th consecutive team championship and both teams broke a combined seven NJCAA national records.
"The hard work, dedication, and perseverance of IRSC's Swimming and Diving team has paid off in the best possible way—with a sweep at the NJCAA National Championship meet," shares Sion Brinn, IRSC Head Swim Coach. "The team put together an amazing...Click here for more information.
IRSC to Host Martin County Career Fair on April 13 More Than 50 Local Companies Will Be On-Site
Stuart - Is a career as a behavior specialist in your future? How about a career in nursing, manufacturing or engineering? Find out if these or other jobs may be within your grasp at Indian River State College's Martin County Career Fair, set for 9:00 a.m. to 1:00 p.m. on Thursday, April 13, at IRSC's Chastain Campus in Stuart.
More than 50 Martin County-area companies will be represented at the Fair from the marine, aerospace, construction, healthcare, financial, government, education, sales, hospitality, and manufacturing industries, among others. The Fair will be held in the Johnson Auditorium of the Wolf High-Technology Center, Building C, on IRSC's Chastain Campus, located at 2400 S.E. Salerno Road in Stuart.
Admission is free and open to the public. Participants are encouraged to bring their resumes and dress for success to meet with company representatives to explore full- and part-time employment opportunities.
20th Annual Mutt March Festival and 5-10K Races in the Works
Article & Photos by: Doreen Marcial Poreba, APR
President • The PR Czar® Inc.
Stuart — One of the favorite events of the year for dog owners is coming up on Saturday, March 25. The Humane Society of the Treasure Coast's 20th annual Mutt March Festival, which includes a 5K and 10K race, will take place at Memorial Park, 300 SE Ocean Blvd. The 5K and 10K races begin at 8 a.m. and the festival is from 10 a.m.-2 p.m.
Sponsored by Camp Bow Wow, Apex Pavers & Pools, Coquina Cove at Martin Downs and Sunny 107.9 FM, each year the event attracts about 1,000 pet passionate people and their dogs. The festival is free although donations will be gratefully accepted to benefit the shelter animals. The 5K and 10K races are $35 and $45, respectively. All runners will be welcomed to the festival afterwards.
The event will begin with an animal blessing by the Rev. Jude Denning of Unity of Stuart followed by a walk around the park. The public is..Click here for additional information.
Martin Youth LEADERship Students Health and Wellness Day at the East Stuart Community Center
Article by: Jeanne Dunn / Photos by: Robin Hall - Out2News.com
Stuart- Health and Wellness Day Program Chairperson Julie McHenry (ALTOSS Coordinator at Tykes and Teens), kicked-off the program by introducing a game to the students, which highlighted the importance of mental health. Students participated in a trust game which became competitive immediately, yet identified eight issues of mental health.
Students then participated in a HIIT class (High Intensity Interval Training) led by Dr. Andrew Calderone of Performance Health and Chiropractic. Dr. Calderone led the students through calisthenic exercises, such as jumping jacks, pushups and sit ups, before discussing the benefits of exercise and the career of a chiropractor.
Four officers from the Stuart Police Department: Joe Hogan, TJ Delancy, Rachael Minor and Kathleen Lannon spoke to students about the dangers of alcohol, drugs, DUIs, vaping and more. To emphasize how little alcohol it takes for one to become impaired, students were given "drunk goggles", goggles designed to mimic... Click here for additional photos.
Martin County Receives $18 Million in Grants for Local Water Quality Projects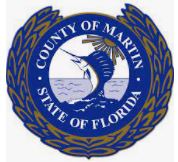 Stuart – Governor DeSantis recently announced $240 million for 36 projects across the state as part of Executive Order 23-06. Martin County received $18 million for two high-priority projects included in the County's septic to sewer conversion program, Connect to Protect. The grant money enables the County to offset the connection cost to residents.
Old Palm City Septic to Sewer Project
Will serve 1,078 homes, reducing over 24,000 pounds of nitrogen and 2,237 pounds of phosphorus annually into the Indian River Lagoon and St Lucie River Coral Gardens Septic to Sewer Project Will serve 638 homes, reducing over 14,355 pounds of total phosphorous and 1,327 pounds of total nitrogen improving water quality at the South Fork of the St. Lucie River
"Martin County continues to lead the state in water quality efforts due to our Board's priorities and the continued state support for our dynamic septic to sewer conversion program and innovative stormwater projects," said County Administrator Don Donaldson. "And we are grateful to Governor DeSantis and our state legislative delegation who champion efforts to reduce pollution and protect waterways in Martin County and across the state," he continued. Residents can learn more about the County's water quality efforts that are critical to our community and surrounding areas at www.martin.fl.us/OurWaterStory.
Martin County's Connect to Protect program streamlines the connection process while giving residents the opportunity to reduce pollution and help protect our waterways. Residents benefit in other ways too, like not having to deal with septic system-related issues and maintenance costs, as well as having more flexibility in how their property is used. Residents can learn more at www.martin.fl.us/ConnecttoProtect.
Residents are encouraged to visit www.martin.fl.us, Martin County's online resource for services, news and information, and connect with us on social media. Follow us on Twitter, Facebook and Instagram and subscribe to our YouTube Channel.
Indian River County Healthy Start Coalition, Dancing with Vero's Stars Meet & Greet
In Photo: The Dance Stars paired with their Professionals
The 2023 Star Dancers of the Indian River County Healthy Start Coalition Dancing with Vero's Stars event, enthusiastically dusted off their dancing shoes. They gathered at The Riverside Theatre in early January for a meet-and-greet event delayed by nearly three years due to Covid-19.
The highly anticipated get-together served as a kickoff for the November 18th, 2023 return of the dance extravaganza and, with great fanfare, ceremoniously paired the Stars with their Professional partners.
Chief Executive Officer Andrea Berry graciously thanked Managing Director and Chief Operating Officer of the Riverside Theatre, Jon Moses for Riverside's partnership in the event. She also thanked the participants and explained the importance of this fundraiser.
"We've been in the community for over 30 years, and we've been hosting Dancing with Vero's Stars for twelve. We must ensure that every baby gets a healthy start, so they can eventually blow out the birthday candle on their first birthday!" Click here for additional photos.