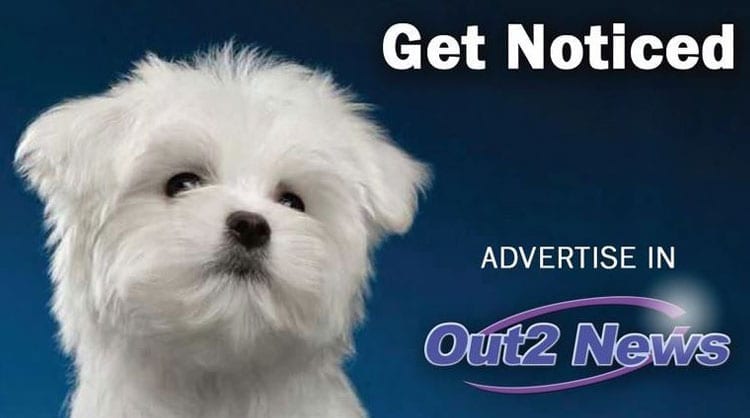 Keeping Communities Connected and People Informed
CareBag, Inc., "Taste the Rainbow" Blue Edition Celebrity Chef Competition
In Photo: Mark Cunningham, Roxy Brown, Janelle Allen and Amber Woods
Article & Photos by MaryAnn Ketcham
CareBag's recent 4th Annual Celebrity Chef Competition showcased an all-male line-up. Cooking implements in hand, the men grilled up the veggies, meat, shrimp, fried rice, and the infamous volcanic onion as they demonstrated their skills to their table of friends and supporters at Fujiyama Japanese Steak House in Stuart! While the smoking-hot event provided much entertainment and laughs, it also raised funds to support CareBag's mission to provide proper hygiene to those in need for better health and wellness in the community.
Participating Chef's included local celebrities Port St. Lucie Councilman Anthony Bonna, State Representative Toby Overdorf, Mac Mulleady of Kyle G's Oak & Ember Steakhouse in Stuart, Travis Leonard, President at A & G Concrete Pools, CareBag Board Chair Mark Cunningham, Palm City Pastor Chad Fair, Owner of CIS Security Solutions and The UPS Store Hobe Sound's Pete Morello, and Doug Finwall... Click here for additional photos of this event.
Treasure Coast Hospice Foundation Hits it Out of the Park for Grief Support
In Photo: Coaches both teams- George LaBoy, Angel Robertson, Chad Durick, Larry Pierce, Paul Rodrigue and Jeff White
Article & Photos by MaryAnn Ketcham
Treasure Coast Hospice recently hosted a Triple Play event at Clover Park in Port St. Lucie to benefit its community grief support programs.
The day began with an early morning Stadium Stroll: A Walk of Hope and Healing. And, just like its predecessor Lakeside Stroll, the event started with a hearty breakfast offering opportunities to speak with Treasure Coast Hospice staff and volunteers about the many program available such as Treasured Pets, We Honor Veterans and others. Those in attendance were invited to pen handwritten messages to their loved ones and post photos on the Memory Wall. Many composed notes on fabric strips to be added to the ongoing weave of the Treasure Coast Hospice memorial tapestry. Toni Szparaga's True Crew Dance Company moved the crowd with a special dance presentation.
The second component of the day brought a highly competitive Charity Softball Game... Click here for additional photos of this event.
Boys & Girls Clubs of St. Lucie County, Bench Dedication at Ardie R. Copas Veteran's Nursing Home
In Photo: Some of the Veteran residents
Photos and Article by MaryAnn Ketcham
With great anticipation, a sizeable group of Veterans gathered in the breezeway of the Ardie R. Copas Veteran's Nursing Home in Port St. Lucie just before Memorial Day.
Greeted by Will Armstead, CEO of Boys & Girls Clubs of St. Lucie County, the veterans and other guests would quickly learn about the organization's mission and how the specially crafted bench that would now adorn the outside of their facility came about.
The mission of Boys & Girls Clubs is "To enable all young people, especially those who need us most, to reach their full potential as productive, caring, responsible citizens." An essential component of that is to create opportunities for workforce readiness.
Working in partnership with the South Florida Carpenter's Union, eight Westside Club Members learned... Click here for additional photos.
"JoJo" OUT2NEWS PET OF THE WEEK
Would you like YOUR pet to be the Out2News "Pet of the Week?"
We love all the photos that our community sends us!
Just send us your pet's name & photo to: rshall@out2news.com and we will notify you by email when they have been selected.
Florida Department of Health in Martin County Promotes Water - Safety Month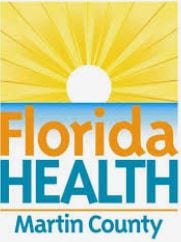 Martin County – The Florida Department of Health in Martin County (DOH-Martin) encourages communities to participate in National Water Safety Month in May. Take precautions to prevent drownings.
With pools, lakes, and other surrounding bodies of water in Florida, water safety is critical to prevent drownings. Children ages 1-4 years are more likely to drown in a home swimming pool than children ages 5-19 years, who are more likely to drown in natural bodies of water. Whether you are a parent or a community group member, everyone plays a role in drowning prevention. The goal is to keep water activities fun and safe for all as we move into the summer months.
Tips on Water Safety:
Always keep your eyes on children in and around water, including pools and open bodies of water. Actively supervising and giving children your undivided attention when they are in or around water can help prevent drownings.
Never leave a child alone around water.
If your child is missing, check other pools or surrounding bodies of water.
Use barriers around water, including fences, self-closing/self-latching gates, and secure...Click here for additional information.
Hutchinson Shores Resort & Spa Hosts Jensen Beach Chamber of Commerce Luncheon
In Photo: Mayor Ocean Breeze - Karen Ostrand & US Congressman Brian Mast
Article & Photos by: Robin Hall - Out2News.com
Jensen Beach - On May 19, 2023 the Jensen Beach Chamber of Commerce had their May luncheon at Hutchinson Shores Resort & Spa in Jensen Beach.
Hutchinson Shores Resort & Spa features 178 guest-rooms and suites, they offer modern coastal comfort just steps away from the sand and sea. Each room is thoughtfully outfitted with first-rate amenities and furnishings, including crisp white bedding, cloud-like beds, and spacious bathrooms with walk-in showers. Take in the sweeping ocean views from your private balcony and embrace the close connection to your natural surroundings. For more information or to make a reservation contact them at: 772.334.1950. They are located at 3793 NE Ocean Blvd, Jensen Beach.
The Speaker for the luncheon was Congressman Brian Mast. Mr. Mast Spoke about so many things from the Brightline train coming through Stuart and other... Click here for additional photos of this event.
Stuart Air Show Named One of Ten Best in Country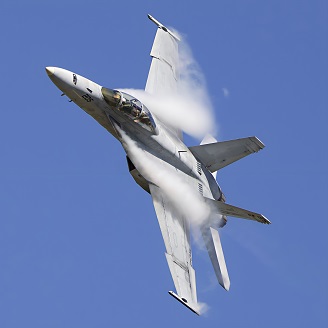 In Photo: F-18 jet in 2022 Stuart Air Show
Article by: Jackie Holfelder / Photo by: Stuart Air Show
In announcing the Stuart Air Show as one of the USA Today 10 Best Air Shows in the country, the publication said "The Stuart Air Show is a three-day event in the Treasure Coast area of Florida. Helicopter rides in famous historic vehicles are available for purchase and thrilling performances by nationally-known aerobatic groups fill the skies over Stuart. Visitors can also enjoy static exhibits of a number of impressive aircraft."
Now everyone knows about the gem of an air show that's taken place at Witham Field for 34 years, thrilling attendees of all ages.
This year's show is scheduled for the weekend of November 10-12 and will offer the best-loved features of previous years as well as exciting new additions.
Dewey Vinaya, President of the Stuart Air Show said, "Thanks to our amazing staff and the best volunteers on the Treasure Coast. I can tell you that this year's show will be the biggest and best ever. And now that the whole country knows about us, we're expecting record-breaking attendance. You won't want to miss it." Ticket sales are live June 1.      
To keep up-to-date on news of the Stuart Air Show, visit www.stuartairshow.com.
Palm City Chamber of Commerce Welcomes New Members at New Member Reception
In Photo: Sponsor for New Member Reception- Carolyn Leibowitz - Cruise Planners
Article & Photos by: Robin Hall - Out2News.com
Palm City - On Thursday, May 18, 2023 the Palm City Chamber of Commerce welcomed all new members that attended. Missi Campbell, Executive Director of the chamber started the evening out welcoming the new members. Approximately 40 attended the event. Light refreshments were enjoyed during the event.
President Don Pipes welcomed the new members, all who attended introduce themselves for eveyone get a chance to see who the new members where and what company they represented. In attendance were any Board Members and Ambassadors who were there to say hello and meet the new members to welcome them into the chamber.
Carolyn Leibowitz with Cruise Planners, was the sponsor...Click here for additional photos of this event.
Sandhill Cove Retirement Living Hosts Palm City Chamber of Commerce Lunch & Learn
In Photo: Peter Ettinger - C&W Technologies - Business Solutions Advisor
Article & Photos by: Robin Hall - Out2News.com
Palm City - On May 16, 2023 the Palm City Chamber of Commerce held their Lunch & Learn for the month of May. Sandhill Retirement Living located at 1500 SW. Capri was the site of the luncheon. Located right next door to Stuart, Florida, voted the happiest seaside town in America. Sandhill Retirement Living offers senior living residents a rich array of services and amenities, diverse programs for a fulfilling lifestyle, wellness and fitness classes, and countless opportunities for socialization, entertainment and education. With gourmet dining, beautiful apartment homes and a full continuum of care on campus, they created an inspired lifestyle that runs on happiness. They are managed by Life Care Services®, an LCS® Company that owns or manages over 130 senior living communities across the nation. For more information call them at: 772.218.1419.
Helping People Succeed's Art for Living Calendar and Call for Artists
In Photo: 2023 Art for Living Calendar
Article by: Jackie Holfelder / Artwork by: Helping People Succeed
What would the holiday season on the Treasure Coast be like without Helping People Succeed's Art for Living Calendar? The festive and fabulous fundraiser has been brightening homes and offices for almost a quarter of a century.
Area artists are invited to submit examples of their original art work through July 10, 2023 for inclusion in the perennial favorite. There's a welcome mat out for new artists who would like to apply.
Thirteen artists will have their entry selected for inclusion in the 2024 Art for Living Calendar, all proceeds of which benefit Helping People Succeed.
All guidelines, criteria and responsibilities, as well as an application, can be found at www.hpsfl.org.
Helping People Succeed is a local nonprofit organization that has been serving the Treasure Coast for more than 59 years. Through its diversified, effective program services – Helping People Succeed serves, on average, 8000 children and adults per year. Helping People Succeed's mission is to transform lives by realizing potential, creating hope and building futures through education, counseling, training and employment.
To learn more about Helping People Succeed, visit www.hpsfl.org or contact Glenna Parris at 772-320-0778.
Miles Grant Country Club Host May Hobe Sound Chamber of Commerce Monthly Breakfast
In Photo: Lainey Muenich - Executive Director Hobe Sound Chamber of Commerce 
Article & Photos by: Robin Hall - Out2News.com
Hobe Sound – On Thursday, May 11, 2023 The Hobe Sound Chamber of Commerce had their May Breakfast at Miles Grant Golf & Country Club. The event was well attended with approximately 80 attendees. Breakfast was served by staff of the country club. Miles Grant is located at: 5101 SE Miles Grant Road in Stuart. For more information contact them at: 772.286-2220.
Sponsor for the breakfast was Townsend Financial Life Management. Speaker was Scott Greenberg, author of the award winning book "Oh My God, I'm Getting Older and So Is My Mom". Mr. Greenberg talked about crisis decision-making at a time when you are at your most vulnerable. He is a radio host and Chief Executive Officer of ComForcare Senior Services, which is a private duty non-medical home health agency in West Palm Beach.
The Hobe Sound Chamber of Commerce plays a significant role...Click here for additional photos of this event.
Women's Refuge 25th Anniversary
In Photo: Women's Refuge Alumnae Group
Vero Beach - The Women's Refuge recently celebrated its 25th anniversary, featuring keynote speaker writer, director, actor, and author Alex Kendrick. The event was held at Corporate Air Hangar and dinner was catered by Wild Thyme Catering. More than 350 supporters attended the celebration.
"Kendrick shared a wonderful message about how a father's godly characteristics positively impacts his children and families lives. He shared how this has lasting effects on a child that leads to a spiritual and emotionally healthy relationship with one another and with Our Father in heaven," said Executive Director Diane Ludwig.
When asked to speak at the agency's 25th-year anniversary, Alex was enthusiastic. He said, "The mission of the Women's Refuge resonates with me. Learning about the ministry, I was excited about it. What they do is not easy but surely needed. They speak...Click here for additional information and photos of this event.