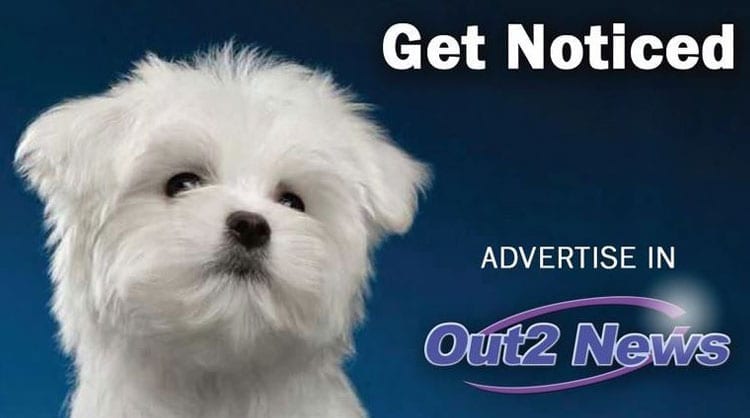 Keeping Communities Connected and People Informed
Hammock Creek Golf Club Hosts Palm City Chamber of Commerce 26th Annual Golf Tournament
Palm City - On Saturday, May 1, 2021 Hammock Creek Golf Club hosted the Palm City Chamber of  Commerce 26th Annual Golf Tournament. 
Corey Hamelin with Hammock Creek Golf Club welcomed all golfers and guests to the tournament while a healthy.... Click here for additional photos of this event!
"CASPER" OUT2NEWS PET OF THE WEEK
Would you like your pet to be the Out2News "Pet of the Week?"
Just send us your pet's name & photo to: rshall@out2news.com and we will notify you by email when they have been selected.
Palm City Chamber of Commerce Kick Off Party Hosted Ocean Republic Give Back Brew Series
Stuart - On April 30, 2021 the Palm City Chamber of Commerce had a Kick Off Party at Ocean Republic Brewery in Stuart. The event was from 4-8 pm, tickets were $40.00 which included 2 beers, hamburger or Chicken sandwich and fries. The chamber received half of all of the ticket sales and you had a chance to try the chambers new brew! While at the event the chamber showed off and were selling their new swag! Click here for additional photos of this event.
Renaissance Charter School of St. Lucie- The Little Mermaid
Article & Photos by: MaryAnn Ketcham
It may have taken two long years for the Renaissance Charter School of St. Lucie to finally launch their full-scale Broadway production of Disney's The Little Mermaid due to the COVID 19 pandemic, but it was well worth the wait!
The journey to produce the show may have taken place here on land. Still, the resulting 'Under the Sea' performances were astounding, considering what was once a cast of 105 dwindled to a cast of 65 due to graduations, recasts, and changes in rehearsal schedules. Director Scott Laird and his fearless team never considered throwing in the towel.
Cast members performed multiple roles, endured constant costume...Click here for additional photos of this event.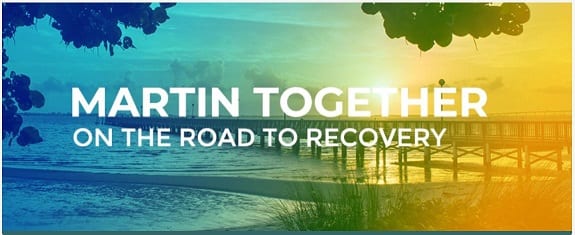 ANNUAL TIRE RECYCLE MANIA
Each year, Martin County hosts a FREE tire drive to encourage residents to recycle used tires.
WHY RECYCLE TIRES?
Mosquitoes love to use old, discarded tires to lay their eggs. A single tire can produce hundreds of mosquitoes! Getting rid of scrap tires around your home will eliminate mosquito breeding sites in your neighborhood. It's good for you and the environment!
HOW DO I PARTICIPATE?
Residents may bring up to 10 tires per family to any of the locations below. No semi or tractor tires will be accepted from commercial businesses or farm operations. Staff will be onsite to assist.
St. Lucie Public Schools Announces Return to Traditional In-Person Learning for 2021-2022 School Year

St. Lucie –Superintendent E. Wayne Gent announced at the Tuesday, April 13th Board Meeting, that the school district will return to traditional, in-person learning for the upcoming school year. Superintendent Gent's announcement means that the MySchool Online distance learning option will not be available next year.
Families that would still like a virtual option for the upcoming school year can enroll their child in Mosaic Digital Academy K-12 which includes distance learning options that will continue to be available next school year. Parents who wish to learn more about this option should call (772) 429-5504 and apply by June 15th.
Superintendent Gent commented, "Currently, we have over 70% of our students back in our brick and mortar classrooms and we are looking forward to welcoming all of our students back to the building next year. We will continue to follow all current and future recommendations from the CDC and the Florida Department of Health to support a healthy teaching and learning environment for students and staff."
Hobe Sound Chamber of Commerce April Breakfast Sponsored by Townsend Financial Life Management
Hobe Sound – On Tuesday, April 8, 2021 The Hobe Sound Chamber of Commerce had their April Breakfast at Miles Grant Golf & Country Club. The event was well attended with approximately 80 attendees. Attendees all wore masks and socially distance throughout the event. Breakfast was served by staff of the country club. Miles Grant is located at: 5101 SE Miles Grant Road in Stuart. For more information contact them at:772.286.2220.
The Sponsor for the breakfast was Al Townsend with Townsend..... Click here for additional photos & information.
County Launches New Communication Tool Bringing Information and Resources to Residents' Fingertips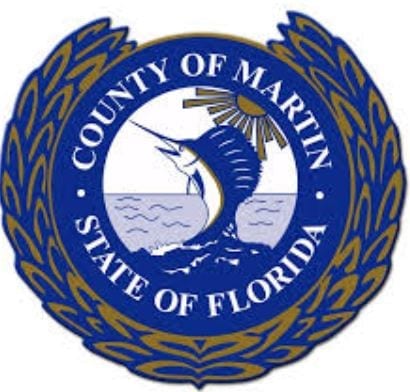 Stuart - Martin County announced the release of an app, Connect Martin, designed to increase access to information and resources. The app is available for free download in both the Google Play and Apple App Store.
Martin County adds the app to an already robust set of communication tools designed with a variety of audiences in mind - a mobile responsive website, social media - Facebook, Twitter and Instagram, public meetings and a weekly e-newsletter." There are many ways for residents to interact with the county and find information quickly," said Commission Chair Stacey Hetherington. "You can find county-specific COVID-19 information, pay your utility bill, find a park, receive emergency push alerts and so much more," she continued.
Connect Martin is easy to use and connects residents with information on the go! The app is backed by research and is completely customizable. The user-friendly launch screen offers the most searched for and utilized information, and county staff can adjust layout and information based on resident interest and needs. There's even a live Twitter feed to keep residents connected with topics of local, state and national interest.
Residents are encouraged to visit www.martin.fl.us, Martin County's online resource for services, news and information, and connect with us on social media. Follow us on Twitter, Facebook and Instagram and subscribe to our YouTube Channel.