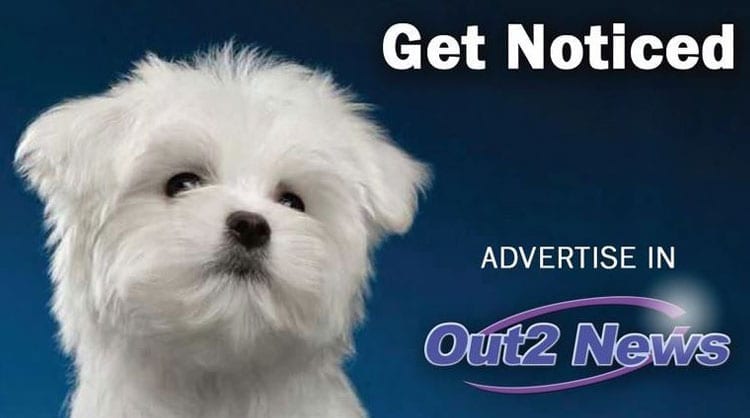 Keeping Communities Connected and People Informed
"PETE" OUT2NEWS PET OF THE WEEK
Would you like YOUR pet to be the Out2News "Pet of the Week?"
We love all the photos that our community sends us!
Just send us your pet's name & photo to: rshall@out2news.com and we will notify you by email when they have been selected.
Fort Pierce Gold Hammer Awards Nominations Now Open
City of Fort Pierce - Mayor Linda Hudson is now accepting nominations for the Gold Hammer Awards. The award recognizes the efforts of residents and business owners in the Fort Pierce Community that have significantly improved their homes or businesses through new construction or rehabilitation efforts.
The Gold Hammer Awards will be announced at the Coffee with the Mayor on Friday, October 20th at 8:00 AM at the Fort Pierce Yacht Club.
The deadline for nominations is Friday, September 29, 2023, and should be submitted to the Office of the City Clerk via email to lcox@cityoffortpierce.com.
The form can be found at http://www.cityoffortpierce.com/DocumentCenter/View/989/Gold-Hammer-Nomination-Form
For additional information or questions, please contact the City Clerk's Office at 772.467.3065
Harry & The Natives Hosts Hobe Sound September Breakfast
In Photo: Sherriff William Snyder and Staff
Article & Photos by: Robin Hall - Out2News.com
Hobe Sound - On September 14, 2023 The Hobe Sound Chamber of Commerce had their monthly breakfast at a special location. Harry & The Natives was the scene for the breakfast. With over 100 people attending it was a nice atmosphere for the chamber members. Breakfast was served by the staff. Harry & The Natives is located at 11910 SE Federal Highway in Hobe Sound.
The breakfast was sponsored by The Stuart Air Show. Mr. Dewey Vinaya - President of the Air Show and Mr. Brett Rhodes spoke about was going to come to the airshow this year. The Stuart Air Show is a 501(C)(3) non-profit organization. For more than 30 years, it has been dedicated to honoring the history of American aviation and veterans. The airshow is located at Witham Field 1895 Flying Fortress Lane in Stuart.
The speaker for the breakfast was Sheriff William Snyder who spoke about the conditions of the jail and the many people who get arrested and the struggles that are happening there. Chief John Budensiek, Major John Cummings, Captain Jennifer Perkins....Click here for additional photos of this event
Indian River State College Offers Free Online Financial Literacy Seminar September 20-21
Photo credit:  ARVD73 stock.adobe.com
Fort Pierce - The Indian River State College (IRSC) Center for Financial Literacy is offering a free Financial Literacy Seminar via the Zoom online meeting platform on Sept. 20-21, 2023. The lecture series will take place from 6:45 p.m. to 8:00 p.m. Speakers will cover topics related to opportunities and challenges in the stock market, real estate market, budgeting, credit repair, and other financial challenges. The seminar is free and open to the public.
Last spring's Financial Literacy Seminar drew more than 300 participants over the two-day event. To register for the seminar, visit https://irsc.edu/financial-aid/center-for-financial-literacy.html. A Zoom link will be emailed to you after you register. A certificate of attendance will be issued to those who attend both days. Click here to read dates & topics.
Click the Photo Above to go to Martin County Community Connect
St. Lucie County Hosts 2nd Annual Pet Vaccine and Microchip Event Sept.30
St. Lucie County – In recognition of World Rabies Day, St. Lucie County's Animal Safety Division will host the 2nd Annual Drive-Through Rabies Vaccination Event at the St. Lucie County Fairgrounds on Saturday, Sept. 30 from 8 a.m. to noon. This event is free for residents of the unincorporated areas of St. Lucie County and $10 for residents of the City of Fort Pierce and the City of Port St. Lucie.
Pre-registration is required, so the veterinarian can make sure all animals are in the county's system at the time of vaccination to keep the lines moving. Pre-registration opens Friday, Sept. 1 and will end at 4 p.m. on Thursday, Sept. 28. As a part of this outreach event, microchips will also be available at no cost to the pet owner for residents of the unincorporated areas of St. Lucie County and for $10 for residents of the City of Fort Pierce and Port St. Lucie, if they are not already microchipped. Residents will be required to register their pets with the appropriate animal control agency after the event has concluded. Dogs must be on a leash and cats must be in a secure carrier. The St. Lucie County Fairgrounds is located at 15601 Midway Road in Fort Pierce.
To request an appointment, participants need to provide their name, address, phone number, number of animals and type of animals (cat or dog) by email to: acvoucher@stlucieco.org. Please also include a photo ID and proof of residency. Rabies vaccines are limited to five per household.
According to the World Health Organization, rabies is a vaccine-preventable viral disease, which occurs in more than 150 countries and territories. Dogs are the main source of human rabies deaths, contributing up to 99% of all rabies transmissions to humans with 40% of people bitten by a suspected rabid animal being children under the age of 15. Globally, rabies causes an estimated cost of $8.6 billion per year.
Monarch Golf & Country Club Host August Palm City Chamber of Commerce Breakfast
In Photo: Ashley Azzi & Staff - Hobe Sound Early Learning Center
Hobe Sound Early Learning Center Hosts August Hobe Sound Chamber of Commerce Business After Hours
Hobe Sound – On Wednesday, August 30, 2023, the Hobe Sound Chamber of Commerce had their Business After Hours at the Hobe Sound Early Learning Center located at 11580 SE. Gomez Avenue, Hobe Sound.
The Hobe Sound Early Learning Center provides families, regardless of income, an affordable early education program nurturing, education and recreation to stimulate their children's healthy emotional and social development and help the to excel in school and life. Ashley Azzi, Head of School spoke about the school and what they love to do. For more information call them at: 772.546.5462.
The Hobe Sound Chamber of Commerce plays a significant role in the Martin County and northern Palm Beach County business community. The Chamber is a business organization financed entirely by membership investments. It provides opportunities for members to stay connected, network, advertise, receive continuing...Click here for additional photos of this event
Monarch Golf & Country Club Host August Palm City Chamber of Commerce Breakfast
In Photo: Executive Director, Palm City Chamber of Commerce - Missi Campbell
Article & Photos by: Robin Hall - Out2News.com
Palm City - On August 30, 2023, the Palm City Chamber of Commerce had their August breakfast at the Monarch Golf & Country Club. Monarch Golf & Country Club did an outstanding job catering for the members, serving a nice breakfast. They are located at: 1801 SW. Monarch Club Drive, Palm City. Monarch Golf & Country Club is in Palm City with the great tradition of Southern golf courses, Arnold Palmer was given free reign to create the ideal course. Enhancing the natural beauty of Monarch with its ideal location, exceptional amenities, and gracious service.
The Sponsor for the breakfast was Carr Riggs & Ingram CPAs and Advisors. CRI was founded in 1997, stretching from New Mexico to North Carolina. They are a top nationally ranked full-service accounting and advisory firm offering innovative tax, accounting, audit, consulting, and advisory services to more than 100,000 clients in the U.S., Canada, Mexico, Puerto Rico, and overseas military installations. They are located in Stuart at 33 SW Flagler Avenue. Or call them for more information at: 772.283.2356. Click here to register. 
The Speaker for the breakfast was Josh Jenkins with the Martin County Fire Rescue. Mr. Jenkins told the membership about a program which would be very helpful to the community. It is called Martin County Community Connect. 
Show Your Library Card to Visit the Elliott Museum for Free in September!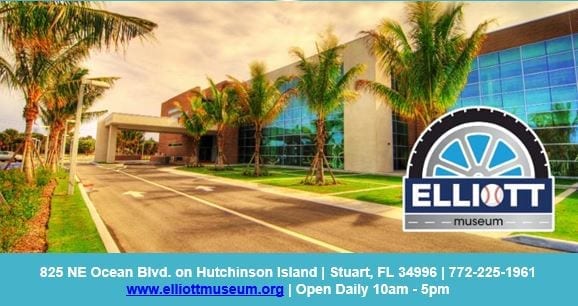 Stuart – Celebrate National Library Card Sign-up Month in September with free admission to the Elliott Museum or House of Refuge Museum at Gilbert's Bar by simply showing your Martin County library card! Please contact the museum or confirm hours prior to visiting.
Since 1987, Library Card Sign-up Month is held each September, coinciding with the start of the school year. Throughout the month, the American Library Association and libraries unite together in a national effort to encourage every child to register for a library card in order to ensure access to the numerous resources available. During the school year, public librarians and library staff will assist parents and caregivers with educational resources and services for students. From free access to STEAM (Science, Technology, Engineering, Math & Art) activities, educational apps, homework help, technology workshops, to the expertise of librarians, a library card is one of the most cost-effective back-to-school supplies available.
Local Attraction Passes to the Children's Museum and Florida Oceanographic Society are provided year-round by the Friends of the Martin County Library System. To add your name to the waitlist for one, search www.library.martin.fl.us using the keyword "passes" or call 772-288-5702 (extension 5) for assistance.
For more information about this and other library services, view the online newsletter and event calendar at www.library.martin.fl.us, or call 772-288-5702. Residents are encouraged to visit www.martin.fl.us, Martin County's online resource for services, news and information, and connect with us on social media. Follow us on Twitter, Facebook and Instagram and subscribe to our YouTube Channel.
Martha Ann Kneiss | Office of Communications
Office: 772-463-2810 | Mobile: 772-214-2790 | mkneiss@martin.fl.us
Darlene Encomio | Martin County Library System
Office: 772-219-4908 | dencomio@martin.fl.us
Martin County Office of Tourism & Marketing Win Two Stevie Awards in the 2023 Internation Business Awards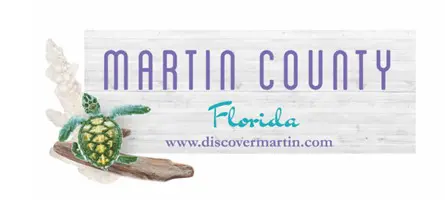 Stuart – The Martin County Office of Tourism & Marketing recently won two Gold Stevie Awards® in The 20th Annual International Business Awards®.
The team won the top honor in the "Marketing Campaign of the Year – Travel/Tourism/Destination" category for their "Mood for Martin" campaign. The overarching concept was "no matter your mood, you're always in the mood for a Martin County escape," and showcased the diverse range of local activities, attractions, and properties that visitors can experience.
The new Explore Natural Martin ecotourism program also won gold in the "Sustainability Service of the Year – Canada and the U.S.A." category. Developed in partnership with Leave No Trace, the program is an ongoing collaboration between the Office of Tourism & Marketing and the Ecosystem Restoration and Management team. The mission is to foster environmental stewardship and responsible tourism through free eco-tours and educational programming.
"We are honored and elated that our marketing and sustainability efforts have been recognized by the prestigious International Business Awards," said Nerissa Okiye, Tourism Director of Martin County. "It's truly rewarding to see Martin County represented in such a competitive, global program, and we're very grateful to all of our incredible partners who helped us bring both of these initiatives to life." The International Business Awards are the world's premier business awards program. All individuals and organizations worldwide – public and private, for-profit and non-profit, large and small – are eligible to submit nominations.
The 2023 IBAs received more than 3,700 entries from organizations in 61 nations and territories across the globe. Winners were determined by the average scores of more than 230 executives worldwide who participated in the judging process throughout June and July. Details about The International Business Awards® and the full list of Stevie Award winners are available at www.StevieAwards.com/IBA.
Watch School Board Meetings LIVE!
Article by: Lauren Peczko
St. Lucie Public Schools is committed to keeping you connected to your school district. Watch St. Lucie Public School Board Meetings and Workshops LIVE on the new WLX Horizon App., Smart TVs, our website, and YouTube.
Watch through the SLPS website here: https://reflect-stlucie-ps-fl.cablecast.tv/cablecastapi/live?channel_id=1&use_cdn=true or find the WLX Horizon app in your favorite app store and download it today!
Florida Budget includes $21.3 Million for Indian River State College Projects
Fort Pierce - Indian River State College (IRSC) will receive $14.2 million from the State of Florida to support its efforts to grow the local healthcare workforce. The fiscal year 2023–2024 funding will help the College double the capacity of its nursing program, improving access to nursing careers for students and addressing local and state workforce demands.
"We are grateful for the vision and dedication of our local legislative delegation and project sponsors, Senator Debbie Mayfield and Representative Dana Trabulsy, for their leadership in providing hundreds of additional enrollment opportunities for students in our four-county service district," said IRSC President Dr. Timothy Moore. "This funding bolsters an outstanding educational program with incredible workforce outcomes. It will help us prepare more students for high-demand, high-wage nursing careers, ultimately providing economic lift and filling critical service gaps in our region."
IRSC is repurposing 50,521-square-feet of space at its Pruitt Campus in Port St. Lucie to meet this immediate need. The renovation will result in state-of-the-art classrooms and laboratories, including a high-fidelity simulation center offering students the opportunity to learn in a technologically advanced, state-of-the-art environment. The State budget includes $12 million for capital outlay and $2.2 million to outfit the space with simulated clinical learning opportunities and improve the resources available to students and faculty that support student success and completion of the National Council Licensure Examination (NCLEX) for registered nurses.
Seventy-six percent (76%) of IRSC students stay in the region after graduation and more than 90% stay in Florida. "The return on investment for this project and the impact on our community is enormous," adds Dr. Moore.
The expanded School of Nursing is the first step in the College's plan to transition Pruitt Campus to one dedicated to health and human sciences.
Spearheaded by Senator Gayle Harrell, the Governor's budget also includes $3.1 million for deferred maintenance and $4 million for renovation and remodeling of the IRSC Science Center on the College's main campus in Fort Pierce. "As the College expands its capacity to grow the nursing and allied healthcare workforce, modernization of our physical science laboratories and learning spaces is paramount," concludes Moore.
A grand opening for the new IRSC School of Nursing facilities will take place at Pruitt Campus on Wednesday, August 8, at 10:00 a.m. Media interested in covering that event should contact Associate Vice President of Communications/PIO Suzanne Seldes.